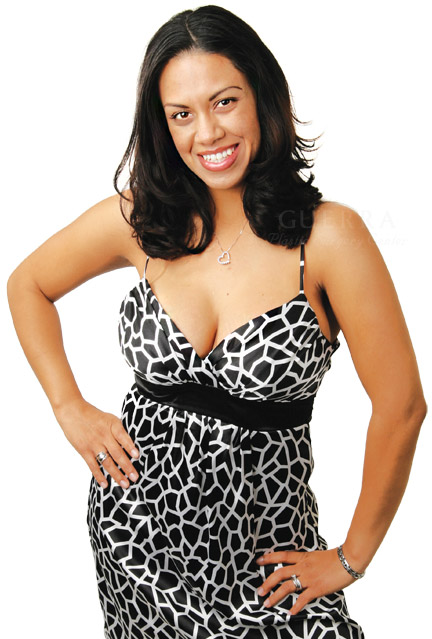 Instead of
choosing between breast implants and mastopexy
, a
breast augmentation with lift
in Scottsdale-Phoenix, AZ combines the two surgical procedures into one, saving you both time and money.
Before you schedule a consultation with your local plastic surgeon, let us first equip you with the answers to the most frequently asked questions about breast augmentations and breast lifts. At the end of this article, you should be able to walk into a doctor's office with some understanding of how a breast lift with implants work, the costs, and what to expect during and after surgery.
What is a breast augmentation with lift?
During a breast lift or mastopexy, a plastic surgeon lifts and reshapes the skin and tissue of the breasts to achieve a more lifted, round, and youthful appearance. When combined with implants or breast augmentation, a surgeon enhances the size of the breasts by placing either
saline or silicone implants
.
If you choose this combined procedure, not only will your breasts appear lifted and perkier, but you will also have the cup size you've always wanted.
How much does a breast lift with implants cost in Phoenix?
The cost of your surgery can vary widely, depending on the expertise of the surgeon you choose, your geographical location, and the type of breast lift you need. If you live in Phoenix, AZ, you can review our breakdown of
breast lift costs and prices
here.
How do I know if I need a breast lift with implants?
As women grow older, the breasts begin losing their elasticity. As a result, they can droop or sag, especially if they've lost or gained weight (or fluctuate often). A breast lift raises your breasts, repositioning them to almost where they used to be in your younger years while also reshaping them to look rounder and more proportional.
In breast augmentation, a surgeon inserts medical devices called breast implants behind each breast. However, implants alone cannot lift your breasts if they are sagging.
Together, breast augmentation with a lift raises your breasts, reshapes them, and enhances your cup size. You can
review Dr. Aldo Guerra's photo gallery
(and
learn how to benefit from plastic surgery before-and-after photos
) to get an idea of how combining these surgeries can enhance both your looks and confidence.
How do I prepare for the procedure?
From fueling your body with essential nutrients to staying hydrated, you can refer to our
plastic surgery preparation checklist
for a detailed guide to ensuring a healthy body and mind before surgery.
What happens during the procedure for a breast lift with implants?
The procedure can vary depending on your breasts' natural size and shape, how much lifting and reshaping you will need, the implants you choose, and your desired outcome.
Before surgery, your doctor will assess your complete medical history, as well as educate you on the risks of breast lift and augmentation surgery, what you should do and avoid before and after the procedure, and when to contact the practice for any questions or concerns.
During surgery, there are many types of breast lift and implant insertion techniques, but the ones your surgeon chooses will be based on your physical exam and aesthetic goals. In general, the procedure involves:


Your doctor will examine and mark you while you're standing or sitting upright to see the lifted position of the nipple on the breast.


A licensed anesthesiologist will give you general anesthesia.


Your surgeon will make an incision around the areola (skin surrounding the nipple), extending down the front of your breast.


Your surgeon will lift and reshape your breasts before placing the implants.


If necessary, your doctor will move your areolas to the correct position on your breasts.


Stitches or surgical tape will close your incisions.


Keep in mind that not all plastic surgeons can perform a breast lift and augmentation surgery at the same time. Only the best of the best plastic surgeons in Arizona, such as Dr. Guerra, can combine complex procedures with finesse and without compromising your safety.
What should I expect after a breast lift with implants?
After surgery, feeling groggy and weary is normal due to the anesthesia. You will need to wear a special support bra or an elastic bandage for a specific amount of time to support your breasts and promote healing. Your surgeon may also place a drain under your skin to help with excess blood or fluid.
Furthermore, your plastic surgeon will give you instructions on the following:


How to care for your breasts while in recovery, including when and how to shower.


Medications to take or apply onto your skin.


Activities to avoid, such as exercising after breast augmentation surgery.



When to come back for your post-op checkup(s).


How do I find the best plastic surgeon near me?
When deciding on a plastic surgeon, do your research and ask for recommendations from your friends and family. During a consultation, ask plenty of questions to determine if he or she is the right plastic surgeon for you. Here are some of the questions you should ask:


Are you a member of the American Society of Plastic Surgeons or any other prestigious organization?


What training have you had in plastic surgery and where?


Do you specialize in the procedure I want?


How many procedures of this kind have you completed?


How many years have you been in practice?


Last but not least—are you a board-certified plastic surgeon? It's important to choose a board-certified plastic surgeon because they uphold high standards and have a high level of education and expertise, along with maintaining continued education.


Dr. Aldo Guerra
is a board-certified plastic surgeon who has all the
credentials and qualifications
you're looking for, plus a handful of awards proving his mastery in breast enhancement surgery. To get to know Dr. Guerra and make it certain that he's the right plastic surgeon for you, call us at 480-970-2580 to
set an appointment
. Whether you wish to improve your silhouette, feel more feminine and sexy, fit better in clothes, or all of the above—he can fulfill the goals you've set for your body.