What is a breast lift?
Learn about the factors that lead to saggy breasts.
The breast lift plastic surgery procedure also called (Mastopexy) is recommended by Dr. Aldo Guerra, an experienced Board Certified Plastic Surgeon, when the breasts have lost their youthful volume and have become stretched and saggy. At this point, the nipples have dropped as well and in severe cases, the nipples may point straight to the ground. In youth, the perky breast is supported by strong internal ligaments and other connective tissue structures which give it a firm feel. Childbirth, weight loss, gravity and hormonal changes cause these ligaments to stretch and weaken while the breast tissue loses its firmness (atrophies) and becomes quite soft. The severity of sagginess is one of the most important factors for choosing a particular breast lift technique in an attempt to rejuvenate the fallen breast. The amount of lift that is desired is another important factor in the decision to proceed with breast lift surgery. Learn more about the following breast lift options: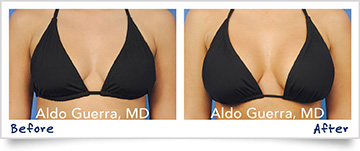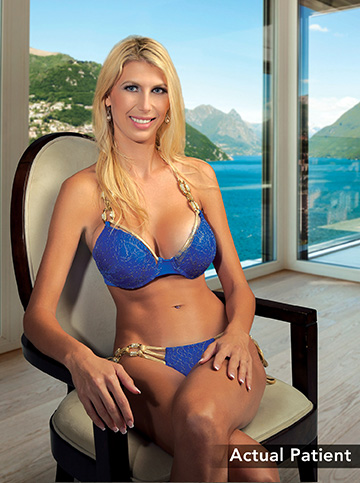 Breast Lift at a glance
Avg. Surgery Time

1.5 - 3 Hours
Location

Certified Outpatient Surgery Center
Recovery

Back to work less than 2 weeks
Full exercise 6 weeks
Improving the
Experience

embrace® #1 Scar Therapy Treatment
Keller Funnel®
Mentor® Enhanced Warranty
Am I a
Good Candidate?

Healthy
Non-smoker
No medical conditions that reduce wound healing
Unhappy with saggy breasts
Realistic goals and expectations
Breast Lift Recovery Experts
Our Post-Op Team is #1 in AZ
Since we specialize in breast lifts we have a top post-op team that will help you recover from your breast lift surgery and get you back to your normal routine ASAP. Headed by Dr. Aldo Guerra, one of the top plastic surgeons in Arizona that has been ordering the most breast implants in Arizona for the past few years.
Gravity Affects All of Us
Options for saggy breasts.
A saggy breast is usually, but not always, associated with excess skin and very soft (atrophied) glandular tissue that has lost its perkiness. Successful breast lift operations must produce a significant reduction of excess skin in order to tighten the breast and to lift it to a more youthful position. When skin is removed from the breast, incisions are made, which most often heal nicely, but occasionally can become troublesome. A board certified plastic surgeon with extensive training using careful surgery techniques can increase the chance of having favorable incisions for patients. Women should consider that when skin is removed from the breast, as in a breast lift operation, the overall size of the breast is reduced by about 15 to 25 percent, depending on which type of breast lift procedure is performed. If a woman wishes to have a breast lift and keep her current size, she will likely need placement of breast implants, to add volume, at the time of her breast lift.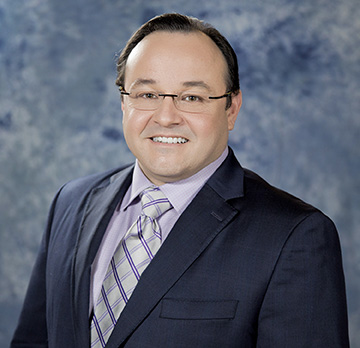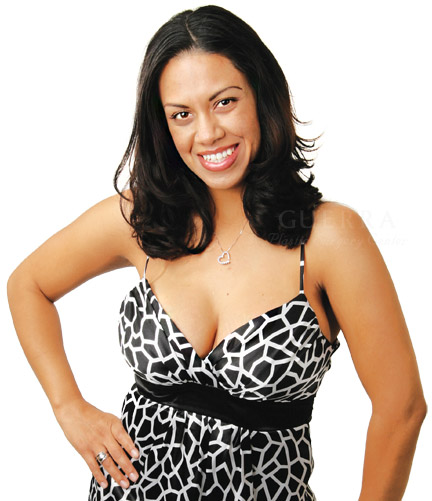 Restoring Perkiness
Women have more options than ever.
For each patient, we use a graduated approach and tailor the technique based on the amount of sagginess, horizontal and vertical dimensions of the breast as wells as the goals the patient wishes to achieve. Included in this group of operations are procedures which can completely exclude the use of breast implants and rearrange the gland to mildly restore perkiness to the breasts. These operations lead to very natural looking breasts without using a breast implant, or while using only a small breast implant. Periareolar breast lift procedures offered where incisions are made only around the nipple also result, in most cases, in a conservative lift. Vertical breast lift procedures where the incisions are only vertical (lollipop incision) and the more traditional Wise pattern breast lift (or often called anchor-pattern) incisions typically offer a more advanced restoration of the sagginess and a fuller upper breast after surgery.
Make an appointment today to meet with Dr. Aldo to discuss your breast lift surgery.
Tailored Breast Lift Procedure
Let Dr. Aldo help you choose the breast lift for you.
Deciding which operation to use on your breasts requires a great deal of knowledge and experience in breast lift surgery. In general, breasts that are long and demonstrate significant vertical excess skin will require a horizontal skin resection to tighten the breast. Breasts that are wide and demonstrate significant horizontal skin excess will require vertical skin removal to tighten the breast. When breasts have both vertical and horizontal skin excess, the traditional anchor incision is used which removes the vertical and horizontal excess. Currently, Dr. Aldo Guerra employs 3 different breast lift techniques to treat most of our patients. Breast lifts are successful when used with or without breast implants. However, the combination of breast implants and breast lift breast surgery can successfully tighten your skin and perk up the breasts without affecting the overall size of the breasts. In some cases, a slight to moderate increase in breast size can be performed with the use of breast implants.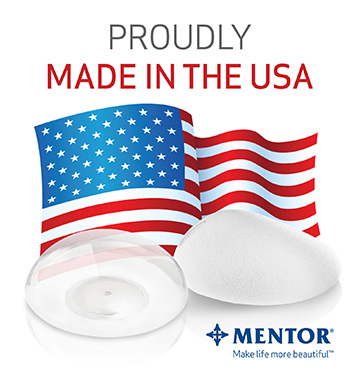 Ready. Let's meet.
Schedule your personal consultation today!
Want a breast breast lift with implants in Arizona?
(480) 970-2580 Call us today.
---