Top Surgical Facilities in Arizona
Excellent facilities in Scottsdale and Phoenix, Arizona.
Experienced plastic surgeon Dr. Aldo Guerra performs surgical procedures only at accredited surgery facilities located in Scottsdale and Phoenix. Accredited facilities have received certification from a state or national organization and have passed rigorous external review of equipment and staff. The level of care at accredited facilities is comparable to the care received in hospitals and includes individual monitoring by skilled, licensed personnel, before, during and after your surgery procedure.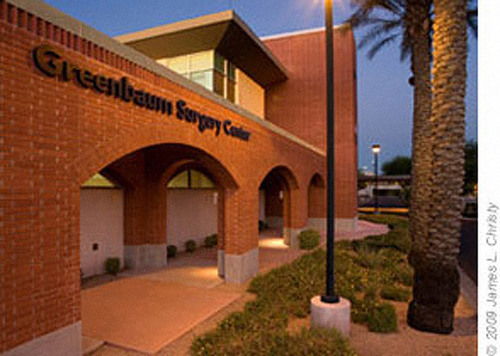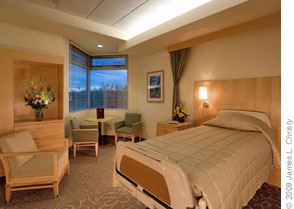 Staying Overnight in Scottsdale
If you have to stay overnight, stay in style.
Current outpatient surgical facilities used by Dr. Aldo provide excellent care for all patients. Patients may lodge at the surgery facility for an overnight stay after the procedure is completed. All patients have the option of staying overnight after their plastic surgery procedure. The tummy tuck, body lift, thigh lift and mommy makeover procedures are popular cosmetic surgery procedures that require an overnight stay in our Guerra Plastic Surgery Center.
Benefits of Staying Overnight
Your own private room in Scottsdale.
The overnight surgery facility provides around-the-clock care and monitoring by two or more skilled and licensed nurses in a relaxing environment. All rooms are private and equipped with an additional bed. Patients can choose to stay for up to 10 days. Dr. Aldo has hospital admission and operating privileges in plastic and reconstructive surgery at Scottsdale Healthcare Hospitals. As a Board Certified Plastic Surgeon in Arizona he continues to dedicate his efforts at providing the highest standard of care for all his patients. We highly recommend staying a minimum of 1 overnight stay for our mommy makeover with breast augmentation, mommy makeover with breast lift and mommy makeover with breast reduction surgeries.
---