Mini Tummy Tuck Surgery
Learn about mini tummy tucks.
The mini tummy tuck is performed at the Guerra Plastic Surgery Center in about three percent of patients. The procedure is designed to create a smaller scar, while removing less skin and fat than with the full tummy tuck, and tightening only the very bottom of the abdominal wall six-pack muscles. The procedure can only be used successfully in plastic surgery Arizona patients demonstrating a small amount of excess skin that is isolated to the lowest part of the abdomen and is not associated with a major weakness in the abdominal muscles. Because less tissue is removed and less muscle tightened, the mini tummy tuck is associated with a slightly faster recovery than the full tummy tuck plastic surgery procedure.

Extended Tummy Tuck at a glance
Average Length

1 - 2 Hours
Location

Certified Outpatient Surgery Center or Specialty Hospital
Recovery

Back to work less than 2 weeks
Full exercise 6 weeks
Improving the Experience

Overnight Stay
3-Day Pain Reducing Pump
Am I a Good Candidate?

Healthy
Non-smoker
No medical conditions that reduce wound healing
Have excess skin and fat in abdomen
Body Mass Index (BMI) less than 25
Realistic goals and expectations
Recovery Experts
Our Tummy Tuck Team is #1 in AZ
Since we specialize in mini tummy tucks and we have a top post-op team that will help you recover from your mini tummy tuck surgery and get you back to your normal routine ASAP. Headed by Dr. Aldo Guerra, one of the top mini tummy tuck plastic surgeons in Arizona.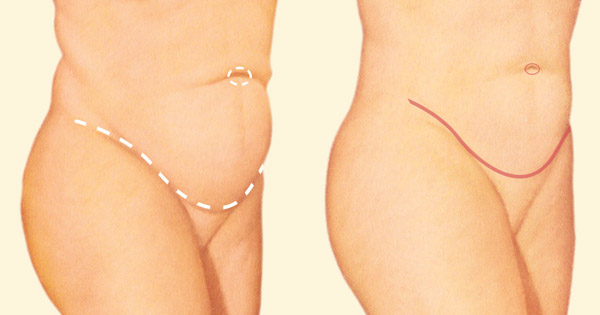 Smaller Incisions
When you need a delicate touch.
The mini tummy tuck surgery procedure involves use of an incision shorter than the standard technique incision, placed as low as possible on the abdominal area. The skin and fat which are judged to be excessive are then removed, via our surgical techniques half way up to the belly button, which is not completely released. The abdominal six-pack muscles from the belly button down to the pubic area are exposed and if they are found to be weak and separated, then a suture technique is employed which can restore the muscles to their normal anatomic position and health.
Nip and Tuck
Mini tummy tuck with least noticeable scar.
The remaining tummy skin is pulled down to meet the original low incision and closed using the most effective techniques currently available to reduce inflammation and achieve the least noticeable scar. When the mini tummy tuck is performed on appropriate candidates, the effect is the creation of a flat and tight abdominal wall; one which can resemble the individual's original shape and size, before the disfiguring effects of pregnancy and/or weight gain.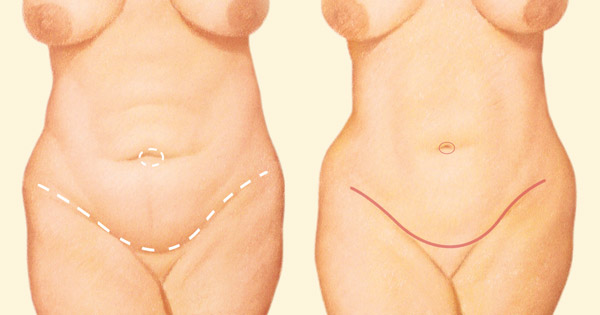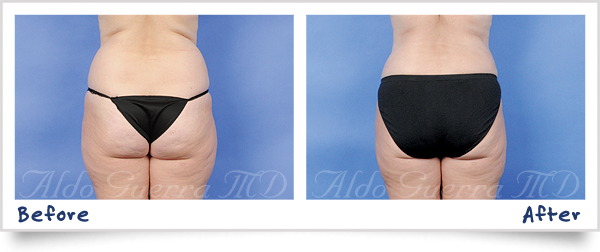 Lipo Available
We recommend liposuction with a mini tummy tuck.
We always recommend lipo or liposuction during mini tummy tuck cosmetic surgery. Because the work with a mini tummy tuck is confined to the lower tummy, it becomes even more important in these cases to use lipo or liposuction for the upper tummy, hips, flanks, and love handles when indicated. Our belief is that patients will have a much better result when a mini tummy tuck is performed in conjunction with liposuction.
Make an appointment today with Dr. Aldo Guerra to discuss the mini tummy tuck procedure.
---