Breast Augmentation AZ Specialist
This is what we specialize in.
Breast augmentation is the most popular procedure performed at Guerra Plastic Surgery Center - the top breast augmentation surgery center in Arizona. Breast augmentation is an operation designed to create beautiful breasts, a true breast enhancement. At our plastic surgery center, breast augmentation is performed with a certain finesse and quality for a truly beautiful and artistic result. We have the best patients in the world that look beautiful and amazing after their breast augmentation procedure. As you do your research on our website you'll find that we highlight our surgery by using photos of our actual patients. Not only are our patients thrilled with their results but they have been so kind to show you how they look after their breast augmentation surgery wearing a bikini, lingerie or regular clothes.
Start by viewing our extensive before and after breast augmentation photos.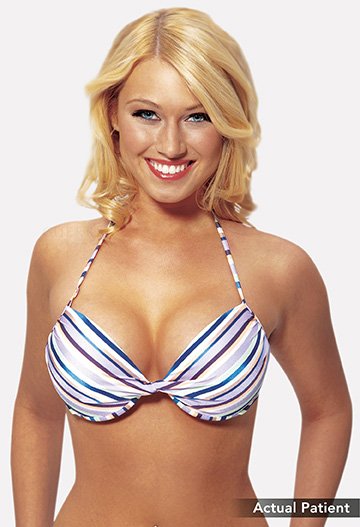 You can tell a lot by a photo
Beautiful before and after photos and results.
Viewing before and after breast augmentation photos can tell you a lot about a surgeon's philosophy and level of skill. Dr. Aldo Guerra has thousands of before and after photos in his photo gallery for you to examine. Our patients find the photo gallery very useful in their research as they compare silicone breast implants versus saline breast implants and the different breast implant shapes and breast implant sizes. He specializes in breast augmentation so you can see Dr. Aldo's expertise in achieving beautiful and stunning breast augmentation results which will help patients feel more comfortable and confident in choosing the results that they want.
Bigger, fuller and beautiful breasts
We only use the best breast implants.
We evaluated all the breast implants on the market today and we have chosen to use Mentor Breast Implants for all of our breast augmentation cases. Mentor, part of the Johnson & Johnson family of companies, give our patients the peace of mind knowing that their breast implant device is supported long term by a world class organization. In fact, Mentor is the only breast implant company that actually makes their implants in the United States. Dr. Aldo offers patients both silicone breast implants or saline breast implants. Patients have more breast implant choices than ever. Silicone implants are availabe in both teardrop MemoryShape breast implants or round MemoryGel breast implants. When using silicone or saline breast implants with breast augmentation, Dr. Aldo Guerra makes a conscious effort to establish the most beautiful breast shape possible.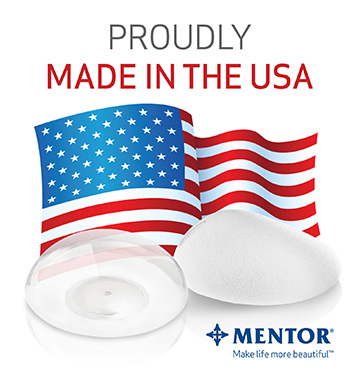 Breast Augmentation at a glance
Location

Certified Outpatient Center
Recovery

Back to work less than 1 week
Full exercise 6 weeks
Improving the
Experience

embrace® #1 Scar Therapy Treatment
Keller Funnel®
Mentor® Enhanced Warranty
Am I a
Good Candidate?

Healthy
Non-smoker
No medical conditions that reduce wound healing
Unhappy with size and shape of breasts
Realistic goals and expectations
Recovery Experts
Our experienced post-op team is ready to help you.
Since we specializes in breast augmentation in Arizona we have a top post-op team that will help you recover quickly and get you back to your normal routine ASAP. Headed by Dr. Aldo Guerra, one of the top plastic surgeons in Arizona, that has been performing the most breast augmentation cases in Arizona for the past few years. Dina Mowery is a compassionte and talented medical assistant with extensive experience working in the field of plastic surgery will assist you in your recovery. This amazing team of professionals will make sure your breast augmentation recovery is safe and smooth as possible.
Best long-term results
Let Dr. Aldo help you find the right size for you.
Dr. Aldo's philosophy for breast augmentation also includes a belief that a breast enlargement should be proportional to the rest of the body. We have experienced that proportional breast enlargement typically gives the best long-term results and happiest patients. At your consultation Dr. Aldo will discuss with you the look and size that you desire. He will then take your breast measurements and suggest the best breast implant type, shape and volume that will allow you to achieve your desired look.
Learn more about how Dr. Aldo will help you choose the right breast augmentation size for you.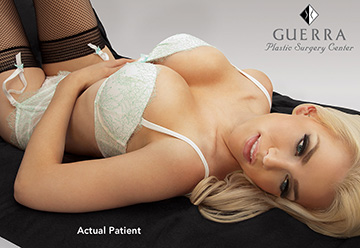 Patient Reviews
Read what our patients have to say.
Actual patient reviews are helpful in determining the satisfaction and experiences of previous patients. All breast augmentation patients should do their due diligence by doing the proper research. You should ONLY consider choosing a board certified plastic surgeon, view high quality before and after breast augmentation results and check online reviews. Let's fast-track your research by pointing you in the right direction:
Dr. Aldo Guerra is a Board Certified Plastic Surgeon.
He specializes in breast augmentation surgery.
Best before & after photo gallery around.
The reviews are in and patients are thrilled with Dr. Aldo!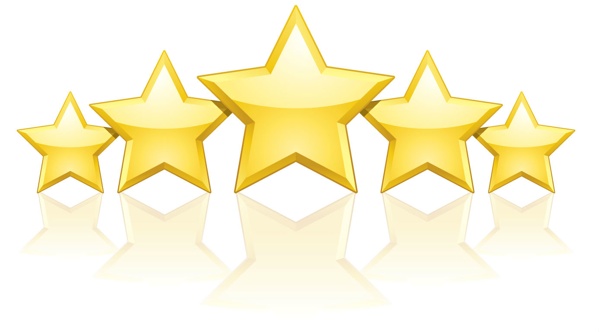 "Best decision in my life."
We hear this often in our practice.
Many patients choose to combine other plastic surgery procedures during a breast augmentation. The tummy tuck and liposuction procedures are very popular. The breasts can also be lifted with a breast lift procedure at the same time as a breast augmentation. When we combine these procedure we call it a Scottsdale mommy makeover.
Ready. Set. Go.
Schedule your personal consultation today!
Want a breast augmentation in Arizona?
(480) 970-2580 Call us today.
---