Below the Muscle Breast Implant Placement
Most patients choose below the muscle.
Patients with small breasts, breast implants can be seen under the tissues and in some situations, wrinkling and rippling can be seen at the breast surface when implants are placed under the breast gland. Therefore, placement of implants under the pectoral muscles is recommended in patients with under developed breast tissue to avoid these situations in our practice. In general, breast implants placed under the pectoral muscle are supported better and experience less sagging with weight changes, pregnancy, and aging. In our experience, breast augmentation recovery from sub-pectoral breast augmentation is similar to sub-glandular breast augmentation. There are some advantages of placing breast implants under the pectoral muscle:
More tissue coverage resulting in less implant visibility.
A more natural-looking breast profile.
Reduced rate of capsular contracture or scar contracture.
An improved mammogram visualization.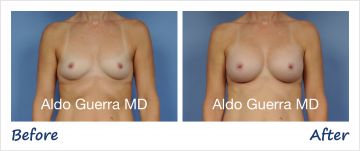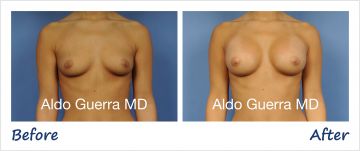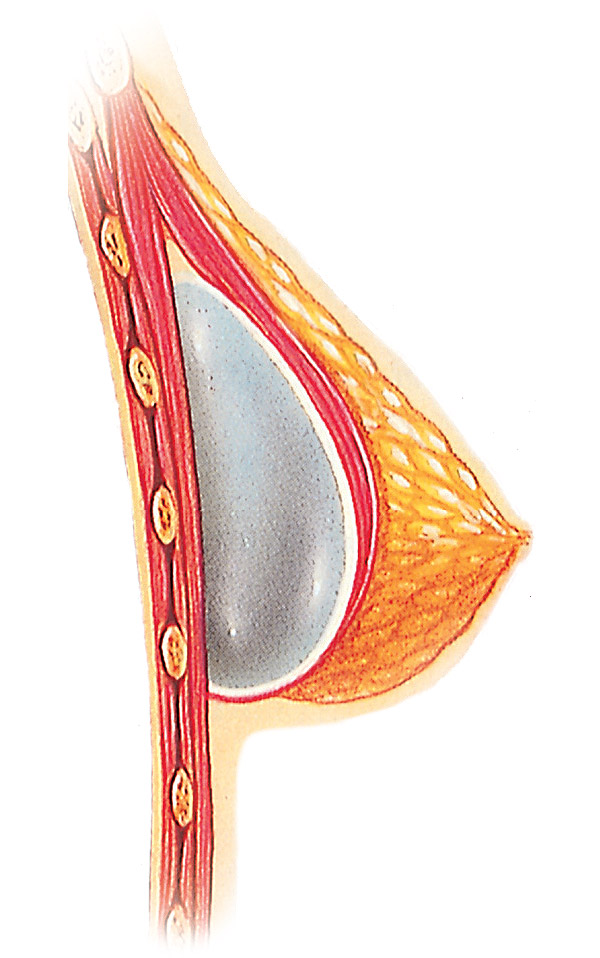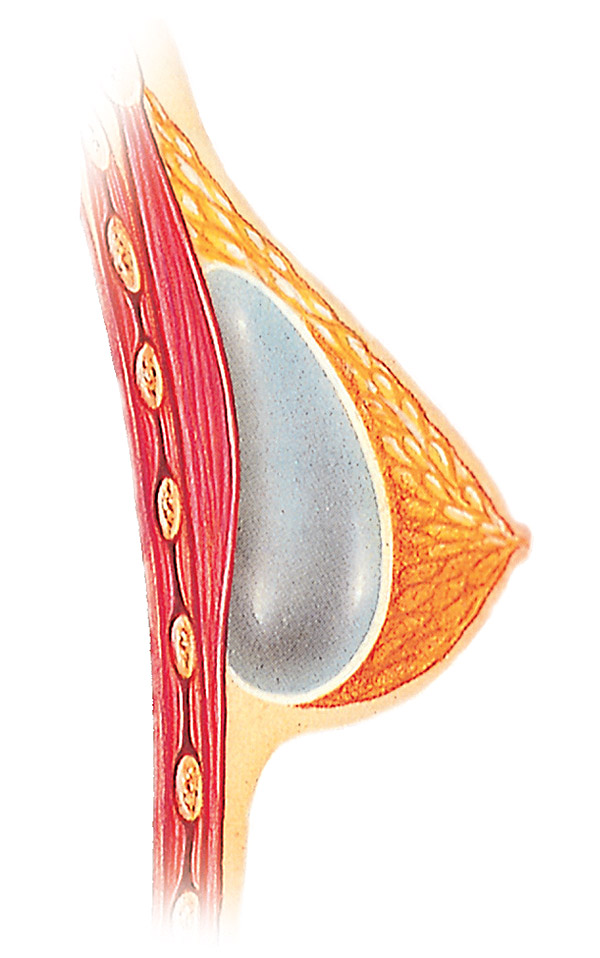 Above the Muscle Breast Implant Placement
For women who want a bubbly look.
Breast implants can also be placed under the breast gland. Patients with adequate breast tissue can be good candidates for this procedure. Possible advantages of sub-glandular breast augmentation include:
Creation of an unnaturally high, rounded and/or bubbly-looking breast.
For patients with mild sagginess, sub-glandular breast augmentation may help naturally lift the breast.
Sub-glandular breast augmentation can create bubbly-looking breasts that resemble those of many models, Hollywood personalities and other celebrities. For patients who wish to have this look, this is the recommended procedure. After breast augmentation surgery, sub-glandular breast implant placement patients are at greater risk of having scar contracture around the implant and may experience more sagging with aging.
Make an appointment to meet with Dr. Aldo to discuss more details on breast implant placement.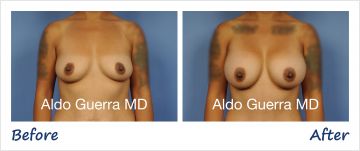 ---