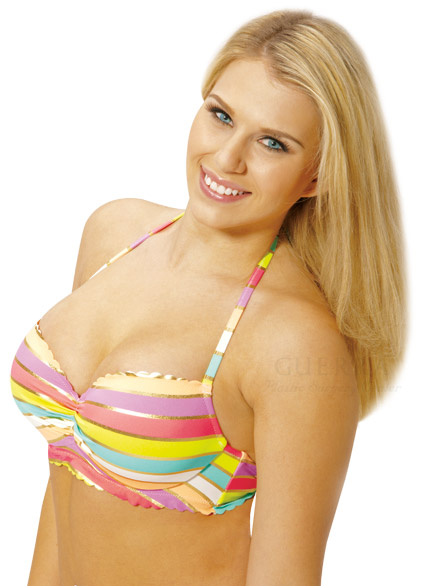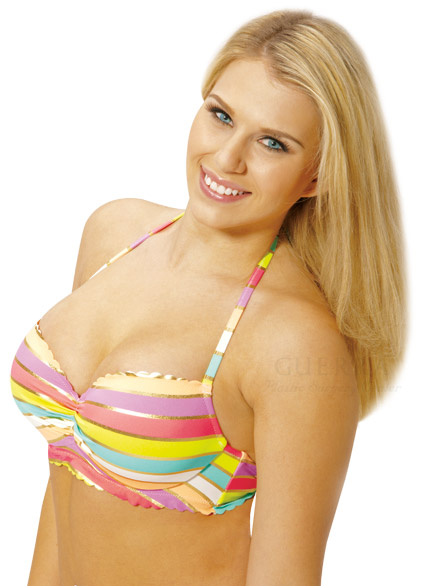 Actual breast augmentation patient.
If you somehow stumbled upon this article, then the chances of you wanting to seek cosmetic intervention to enhance your breasts is very high. Do you want bigger, rounder breasts, or just to have them lifted higher to have a more youthful, perkier appearance?
Breast augmentation and breast lift are two of the more popular cosmetic surgical procedures performed on breasts in the United States. However, while these two procedures can be performed together, they do have different effects to your body.
If you're considering plastic surgery to enhance your breasts, here's what you need to know about these two procedures to help you decide.
What is Breast Augmentation?
The American Society of Plastic Surgeons (ASPS) describes breast augmentation as a procedure that use "breast implants or fat transfer to increase the size of your breasts." It can also "restore breast volume lost after weight reduction or pregnancy, achieve a more rounded breast shape or improve natural breast size asymmetry."
This procedure is also popularly known as a "boob job." It is a popular choice for women who want to have bigger, rounder, and more ideal breasts. What makes this interesting is that it can give women their desired cup size. Since every breast is different and not all breasts are symmetrical, then the patient can get gel implants that produce more ideal results for them. Some considerations for the patient and the plastic surgeon include considering how the implants vary in size, shape, and make.
Perhaps the only thing limiting patients would be their expectations. Managing expectations is the rule of the thumb for this procedure. While it may be tempting to get the biggest, roundest pair of implants you can get your hands on, you still want your cup size to look natural and proportion with the rest of your body.
This is where the expertise of a good surgeon comes in handy. A good doctor will be able to guide you to get the breasts of your dreams without compromising your attractiveness. It can therefore give you the added volume and cleavage you've always wanted, as well as the confidence you can get by having your breasts give you a more ideal body.
What is a Breast Lift?
On the other hand, a breast lift does not add volume to your breasts. As the ASPS says, "a breast lift, also known as mastopexy, raises the breasts by removing excess skin and tightening the surrounding tissue to reshape the support the new breast contour." What it does, therefore, is to lift your breasts — repositioning it in your body, as you will say — so that it will appear more youthful.
Sagging is a natural occurrence among women, given the shape of the breasts. Breast sagging is the result of a number of things, such as the following:
● Aging – The breasts do not have muscles that hold them up. Rather, breasts are made of fatty and glandular tissue that give it is shape and feel. There are ligaments called "Cooper's ligaments" which may help provide structural support, but as women grow older, these ligaments may lose their elasticity and may become stretch. As a result, the breasts may sag as they lose this level of support from tissue and fat.
● Weight fluctuations – Weight gain, weight loss, and pregnancy all have a hand in causing changes in breast size and, in effect, its lift. Pay attention to how a woman's breasts may look like when she is and fit: the breasts typically are lifted and are very firm. On the other hand, another woman of the same age but may have a different lifestyle will have a different pair of breasts. For example, an overweight woman will have bigger breasts than a fit woman, for the simple reason that the former has more fatty tissues, and the latter has less of it. For this reason, the heavier the breasts are and there are few structural tissues supporting it, the higher the chances that the breast would sag.
The same can be said for pregnancy. The more children a woman may have, the higher the risk of her breasts shrinking and losing their perkiness.
● Lifestyle issues – There are a number of lifestyle choices that may cause a breast to sag. Some of these are smoking, which destroys elastin, which gives the skin its elasticity. When the protein elastin is low in your body, then your breasts can sag. Next would be running or performing physically challenging activities without proper support. Without proper support (such as a well-fitting sports bra), a woman's breasts can therefore move in an unrestricted motion. This can cause the breast to stretch the ligaments that are holding it in place, which in turn leads to worsening sagging.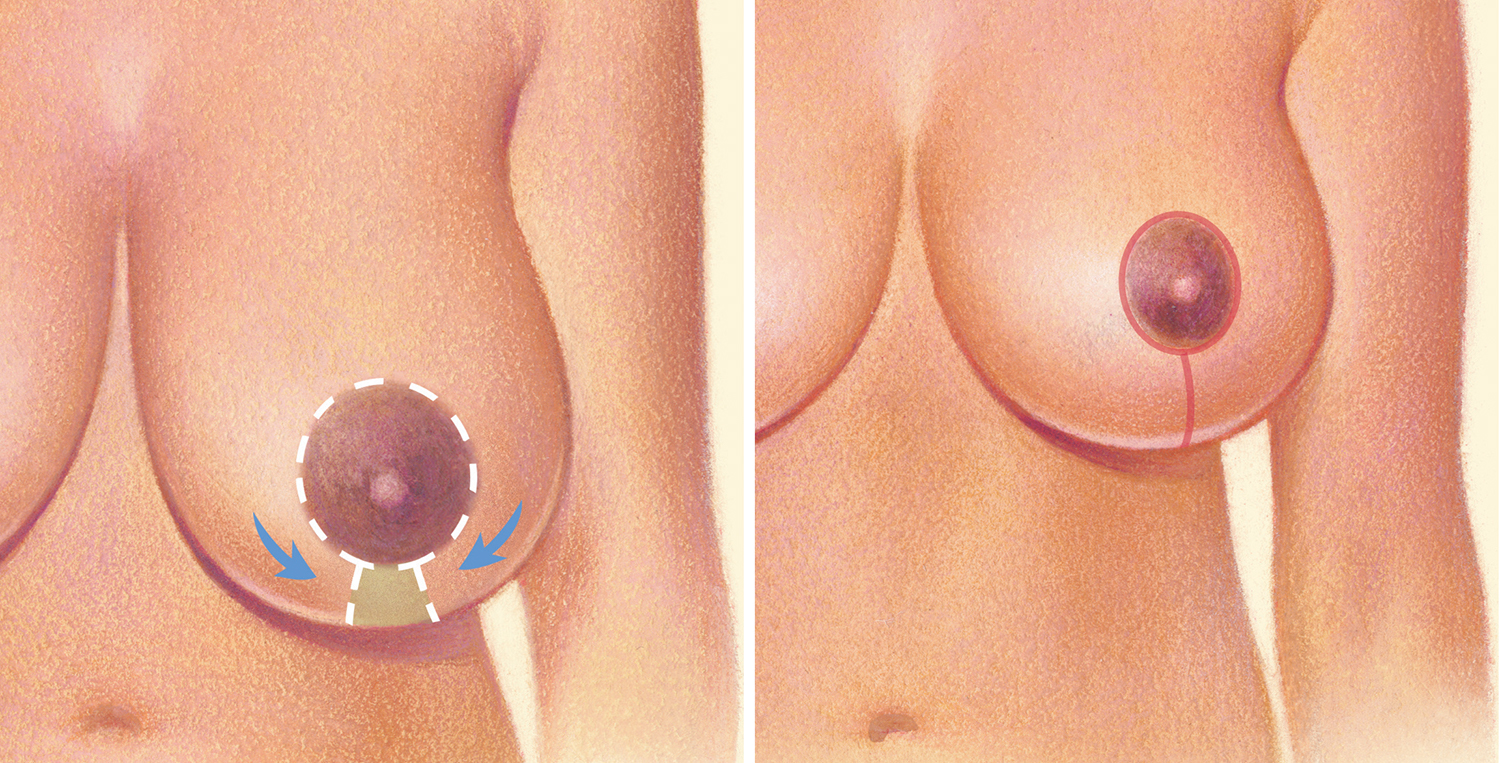 Vertical breast lift before and after diagram.
However, it is worth pointing out that a breast lift does not add any fullness to the breast. Rather, your surgeon will remove the excess tissue and lift the breast to give it the younger appearance you wanted.
Which one do you need?
Now comes the important question: which one do you need? Do you simply need to lift your breast, or do you need to make it bigger as well? Some women would stand in front of the mirror and compare if their nipples fall far below the under-breast crease. If your nipples fall below the mammary fold, then you are a likely candidate for a breast lift. However, remember that a breast lift would not fill in the looseness on top of your breast. If you are happy with position of your breasts (and are not saggy), then you can have a breast augmentation surgery to make it bigger.

For this reason, many people opt to have a hybrid surgery that combines the two procedures - a breast lift with silicone breast augmentation. To know which one is the best choice for you, talk to your doctor. Your doctor will be able to explain in detail the pros and cons of the procedure, as well as talk to you about which one you need to get the optimum result you want. At the end of the day, it is all about your expectations, and your doctor will do his utmost to provide you with the care you need.
If you are considering a breast augmentation vs breast lift then you owe it to yourself to schedule a consulation with Dr. Aldo Guerra. He can perform an exam and help you decide which procedure is your best long term option! Call us at 480-970-2580 and one of our highly trained patient coordinators can help you schedule the consultation. See you soon!