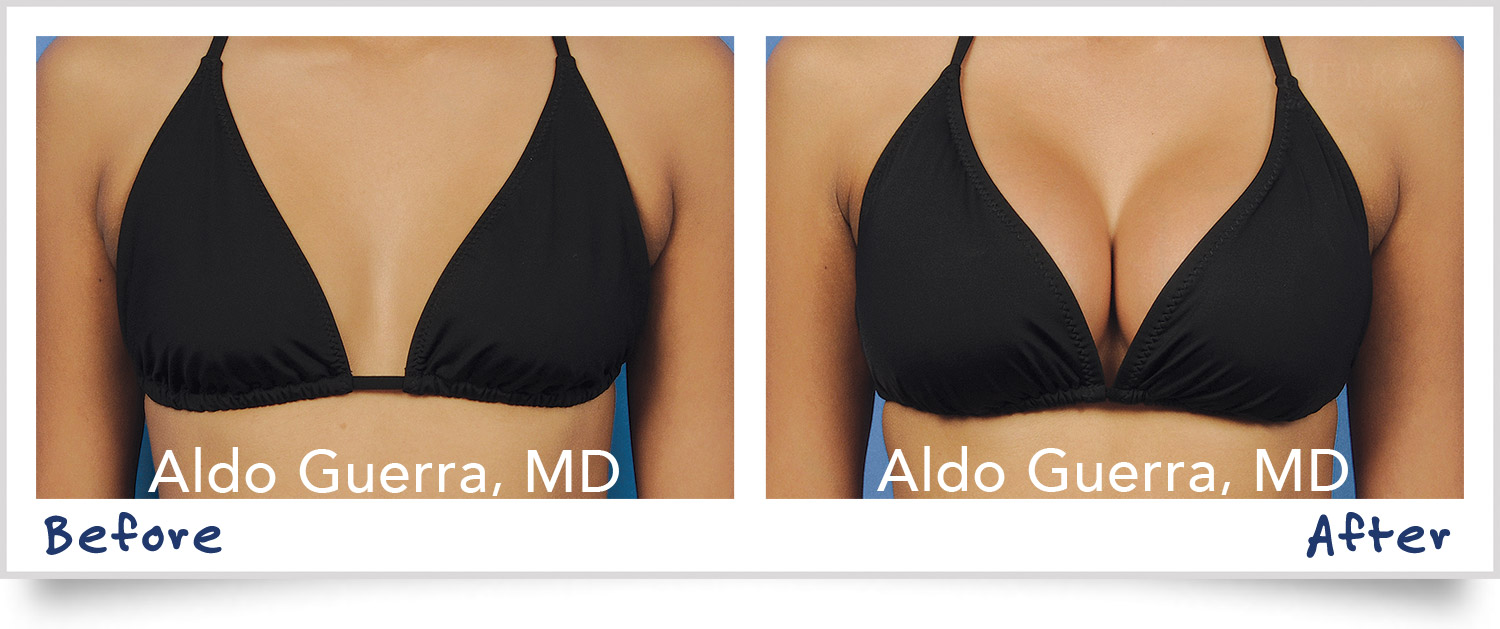 Besides a plastic surgeon's credentials, training, and experience; did you know that before and after photos are an essential part of choosing your doctor? Images that show a patient's appearance before and after having plastic surgery play a significant role in helping you review the quality of a surgeon's work. Here at Guerra Plastic Surgery Center,
our photo gallery of actual patients
also offers you the opportunity to begin visualizing your desired results.
How to Use Before and After Photos to Achieve Successful Plastic Surgery Results
According to the
American Board of Cosmetic Surgery (ABCS)
, getting the most out of viewing before and after photos involves:
● Understanding what to look for
● Learning how to compare results
To help you get started, the following information covers professional tips on reviewing photos of breast reconstruction surgeries in Scottsdale, AZ.
Start With "Before" Photos That Match Your Body Type

When browsing through our before and after photo gallery, focus on "before" images that are relevant to you. Specifically, look for patients whose body type is similar to yours and had the same concerns as you.

Although every patient's breast augmentation and breast lift results are unique, observing the before and after photos of patients whose natural anatomy is comparable to yours can help you:

● Identify which procedures may achieve the results you desire
● Set realistic expectations about your preferred procedure
● Visualize how certain breast implant sizes may look on your body

Look for Breast Enhancement Results That Meet Your Goals

Before and after photos can be extremely helpful in understanding how breast augmentations and breast lifts improve the appearance of breasts.

Here are specific qualities that successful breast enhancements have in common:

● Breast Augmentation
○ Improves symmetry and proportion
○ Beautifully shapes and contours the breasts
○ Increases fullness in each breast

● Breast Lift
○ Improves symmetry and proportion
○ Restores fullness and perkiness in the upper breast
○ Reduces breast sagging
○ Creates a more appealing breast shape
○ Achieves a fuller, more youthful interior and "side boob" contour

Assessing before and after pictures that meet your aesthetic goals can help you envision what a plastic surgeon may produce at the end of your breast augmentation or breast lift. However, it is important to realize that all patients — including you — have idiosyncratic anatomies.

The anatomical factors that can affect the results of breast enhancement surgery are:

● Rib cage contour and shape, which is what breast implants lie on
● The type of breast tissue (loose or shaped)
● The amount of natural breast tissue
● Skin tightness (pregnancy and weight loss can cause the breast to stretch or change shape over time)

How to Review "After" Images Like a Professional

Before and after photos from a plastic surgeon who lacks training and experience can help you realize the difference between a successful and unsuccessful breast procedure. Ensure to pay attention to the following when browsing through different portfolios:

● Symmastia or "bread loafing." If the breasts do not form a natural-looking valley (the implants are too close or touch each other in the center of the chest), it could indicate that a surgeon did not place the implants ideally for the patient's breasts and body type. Pro tip: look at the frontal views of patients to assess implant placement.

● Implant rippling. A rippling breast implant, which usually refers to the folds and wrinkles of an implant being visible on the skin, is not always the easiest to spot in a photograph. This is common among smaller patients with low body fat. A skilled plastic surgeon minimizes the chances of implant rippling by choosing the most appropriate breast implants and placement options for thin, petite patients. Pro tip: look at side views of breast augmentation patients to check for rippling.

● Breast asymmetry. If a patient's breasts are symmetrical before surgery, the results should be similarly balanced. Pro tip: look at the frontal views of breast reconstruction patients to assess symmetry.

● Nipple placement. If a surgeon adjusted the nipple placement during a breast lift, the nipple should appear youthful but natural. The nipple should point out or slightly upward, and the colored area around the nipple (areola) should remain below the midway point of the breast. Pro tip: look at side views of mastopexy patients to assess nipple placement.

It is important to remember that you and your plastic surgeon should work together to determine which options will best provide the results you want. If no single "after" image meets your aesthetic goals, your surgeon may still deliver your desired results after careful deliberation and evaluation. Please read Regret-Proof Boob Job: 7 Expert Tips for additional information on getting the plastic surgery results you always wanted.

Drawing the Line Between New vs. Final Results

Many "after" photos are captured within the first few weeks after surgery during a follow-up appointment. In truth, the final results of these procedures may take several months to show:

● Breast augmentation. Depending on the implant placement, type of implant, and a patient's natural anatomy, breast implants may take between 6 to 12 months to settle into place. Any photos taken during the early recovery period may show "breasts that are high on the chest, firm in appearance, and have exaggerated fullness in the upper pole of the breast," explained the ASCS.

● Breast lift. Similar to breast augmentation, the final results of a breast lift may take up to six months to appear. Before the body completely heals, swelling may affect the shape, contour, and overall appearance of the breasts. Furthermore, scarring is more evident during the first few months following a mastopexy.

Before letting an "after" image shape your opinion, ensure you are looking at a fully-healed patient. Here at Guerra Plastic Surgery Center, clicking a photo from our gallery gives you a closer look at our patient's results and provides you information on the amount of time that has passed since her surgery. Here are some examples: case 1001175 and case 1001050.

Ask a Board-Certified Plastic Surgeon for Help

If you are having difficulties assessing before and after photos, contact our plastic surgery practice in Scottsdale, AZ to schedule a consultation with Dr. Aldo Guerra. During your appointment, he can show you a more comprehensive portfolio of before and after photos, and ultimately help you achieve the breast enhancement results you are looking for.