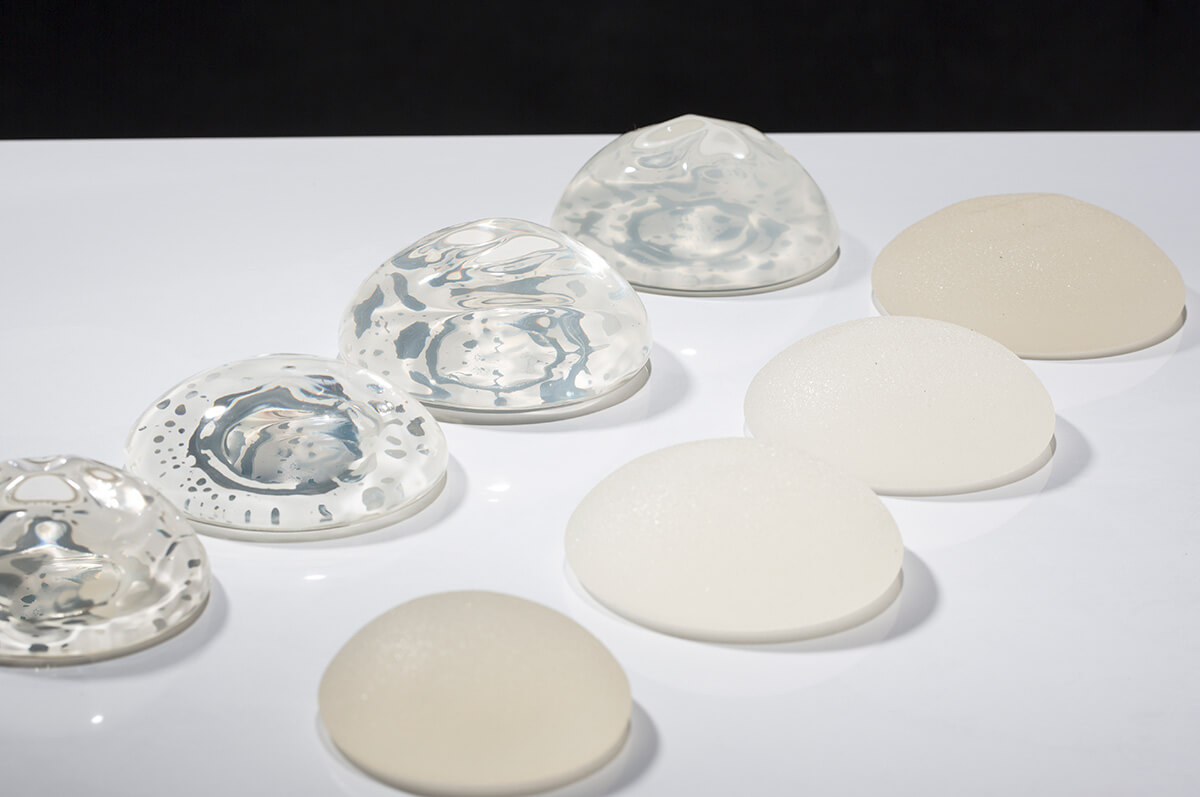 Does size matter? For
breast augmentation surgery in Scottsdale, Arizona
— the honest answer is yes, size is important. Breast implants are available in different sizes, and your choice plays a consequential role in your overall satisfaction.
When it comes to breast implants, is bigger always better?
Several plastic surgeons agree that
bigger does not always mean better
. Slimmer patients who desire a boost in cup size are leading examples of the latter. An inexperienced plastic surgeon may over-enhance the chest and cause unwanted issues for slender women. Besides appearing unnatural, oversized implants can cause feelings of regret and newfound discomfort in the neck, back, and shoulders. Poorly chosen implants may likewise intervene with physical activities and take a toll on a woman's self-esteem.
How big should you go?
Here at
Guerra Plastic Surgery Center
, our patients spend an ample amount of time deciding which implant size is right for them. They always ask Dr. Guerra, "How big can I go?" and "Should I go bigger?" If you seek answers to the same dilemmas, we listed seven factors to consider for a
regret-proof boob job
that accentuates your body.
1. Examine the amount of breast tissue you have.
Plastic surgeons measure implant sizes in cubic centimeters or CCs, and most implants range from 80cc to 800ccs. If you have a
smaller bust size
, you may have insufficient breast tissue to support large implants. To be specific, if your cup size is A and you opt for implants bigger than 400ccs, the silicone shell may show through your skin, looking awkward and unusual.
2. Weigh in your proportions.
Consider your body structure before deciding to get larger breast implants. For example, if you are tall with broader shoulders and hips, your body frame may accommodate bigger implants and provide an appealing balance to your curves. On the other hand, if you have a slender and petite build with a narrower chest, smaller implants may be the better choice. Plastic surgeons rarely recommend implants larger than a C cup for smaller-sized women to avoid a disproportional, top-heavy appearance.
3. Think about your lifestyle.
If you are an active individual who enjoys sports and high-impact workouts, ensure to communicate this information with Dr. Guerra during your breast augmentation consultation in Scottsdale, AZ. While there are many
comfortable and supportive sports bras for busty women
, heavy implants may interfere with vigorous exercise regimes. Your augmentation results should allow you to feel voluptuous yet comfortable while running or doing activities you love.
For additional guidance, read
Saline vs. Silicone: Breast Implants for Active Lifestyles
to help you decide which implant is best for your body and fitness level.
4. Follow your personal desires and no one else's.
Did your significant other ask you to get "massive" breast implants? First, consider the reason behind his or her request. Is your partner pressuring you to change for them, or are they echoing your wishes? You may be tempted to agree and grant their request; to please them and measure up to society's standards of beauty. The American Society of Plastic Surgeons also shared that
women are more sexually satisfied after breast augmentation
. However, remember that a breast enhancement procedure is not a minor decision — it involves major surgery. If you decide to go big (and your body can sustain large breast implants), make sure to do it for the correct reason: do it for yourself.
Should you go under the knife?
Know your reasons here.
5. Understand the physical consequences of going too big.
The goal of most breast augmentation patients is to look and feel alluring. Breast implants do a magnificent job of making women feel more feminine and confident, but too large of an implant may pose risks. Case in point, when an implant is too heavy, the surrounding skin of the breasts may begin to stretch, causing a saggy appearance. Slim and petite women with oversized breast implants may also experience shortness of breath, chronic pain in the shoulder, back, and neck, as well as endure frequent headaches and posture concerns.
That said, your surgical plan for breast augmentation must be unique to meet your needs. Our team at Guerra Plastic Surgery Center is here to assist you with your options, therefore avoiding all undesirable effects of oversized and disproportionate implants.
6. Consider your long-term goals.
Similar to most medical devices, breast implants are not designed to last forever. Although, you will enjoy them for about
10 years or longer
. Once you receive your surgeon's green light for larger breast implants, it is important to consider how they will impact your future. Five years from now, will you still be happy with the sizable implants you want today? Decide on an implant size that will keep you satisfied at present and in the coming phases of your life.
7. Listen to your doctor's advice.
Last but not least, take your plastic surgeon's guidance and instruction to heart. Dr. Guerra's suggestions stem from years of industry experience and his advancing education. His critical thinking skills intertwined with his aesthetic finesse and technical judgment are the reasons his patients put their trust in him.
How do you choose the right breast implant size?
Multiple factors go into determining the best implant size for you, including your height, desired bust size, and the specific measurements of your breast and chest wall. We recommend reading some of our web content, such as
Expert Tips on Choosing the Best Breast Implant Size for Your Body
and
Breast Augmentation Sizing
to learn more about ideal implant proportions.
Are you ready to take the next step?
If you are considering breast augmentation surgery in Phoenix, seeking a knowledgeable and experienced plastic surgeon is a step in the right direction.
Dr. Aldo Guerra
is a board-certified and award-winning AZ plastic surgeon who looks forward to listening and then delivering your aesthetic goals. During your consultation, Dr. Guerra will explain this transformative cosmetic surgery in complete detail and provide answers to any questions you may have. Call us now at 480-970-2580 or
contact us online
to book your *FREE appointment.