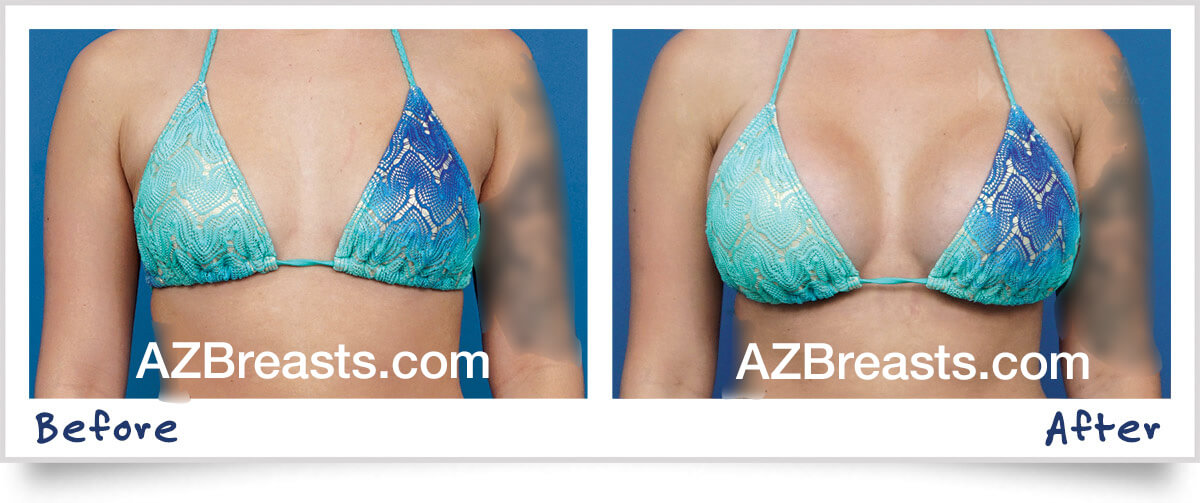 Choosing the correct implant size depends on several factors that are unique to each person. In the United States, about
300,378 breast augmentations
occurred in 2017, with some patients feeling underwhelmed with their results. Although this dissatisfaction is sometimes due to a patient's change of heart, it can also result from a lack of research.
In this article, we will cover all the bases to ensure that you are happy with your breast augmentation surgery.
What You Should Know About Implant Sizes and Your Body
When deciding on a breast implant size, here are three of the most important factors to consider and discuss with your plastic surgeon:
1. Your Breast Measurements Before Surgery
Your natural breast measurements are essential to achieving your desired shape, fullness, and profile. This takes into account the width and shape of your breasts, as well as the size of your chest wall.
Cups A, B, C and up are the standard measurements for bra sizes. Cubic centimeters or CC, however, are the means of measurement for breast implants. Silicone implants come in a full range of sizes, from about 80cc up to 800cc. Your breast size can increase by one or one and a half cup, every 150cc to 200cc, which may transform you from a B cup to a possible C or D. The results will vary depending on your specific measurements and anatomy.
2. Your Overall Body Shape and Frame
Bigger breasts in general, whether natural or augmented, are dense. Choosing a too large implant size can take a toll on a woman's body, often causing back pain, shoulder stiffness, and a feeling of weakness or heaviness. In many cases, women with larger frames or a stronger physique are the best candidates for handling larger breast implants.
Depending on your build, a high, moderate, or low profile may be more appropriate. For example, if you are petite, a high profile may suit you best because this option has a narrower width. A low volume option may work better for women with broad shoulders or a larger frame, especially since it will help create an even body proportion.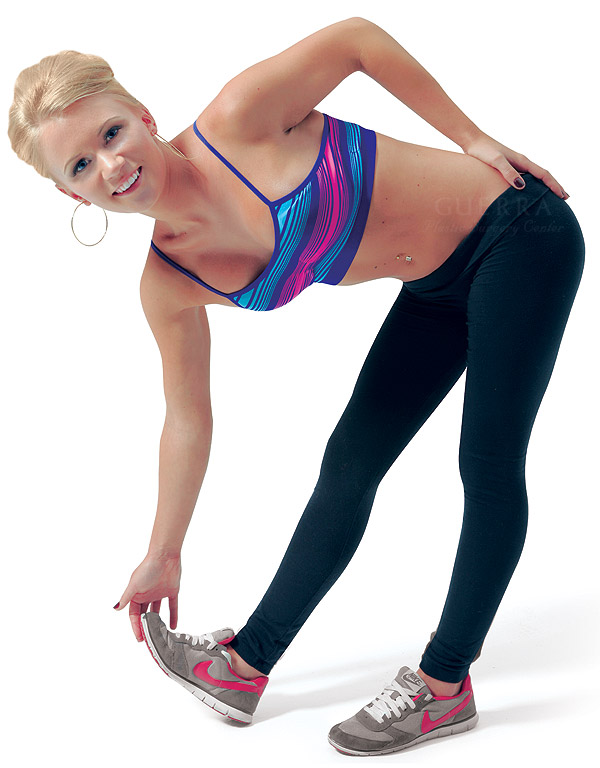 3. Your Lifestyle
Lifestyle is another factor you must consider before choosing your preferred breast implant size. Larger breast implants may not be ideal for athletes and women with active lifestyles. The larger the breasts, the heavier, more uncomfortable, and potentially painful it will be to carry the extra weight while working, exercising, or playing sports.
You should also think about and consider your fashion sense. Are the clothes you wear compatible with larger breast implants? If you have a slender frame, getting large implants will affect how bras, shirts, swimsuit tops, and dresses will fit. Any additional procedures you have, including breast lifts or reconstructions, may affect things even further.
How to Determine the Right Implant Size
Two techniques can help you determine the most suitable implant size for your
breast augmentation
. You can do the first one in the comfort of your own home. Take note: 1mL is equivalent to 1cc.
1. The Rice Test
The rice test is an in-home method commonly used by women to figure out their preferred implant size. To perform this test, take a pair of unused pantyhose and cut off a 12-inch strip from the middle (avoid the foot part). Tie a small knot in one end. Then, determine your preferred breast size using uncooked rice to fill the pantyhose before knotting the top end. Do this twice to have one for each bra cup.
You can also do this test using water. Instead of using stockings and rice, you will need a plastic bag and water poured from a measuring cup.
As a final step for either method, try on different tops and dresses over your new "breasts" to get a better idea of how you would look.
2. In-Clinic Sizing Session
The best and most accurate way to determine implant size is to visit our office for a sizing session. Guerra Plastic Surgery Center utilizes the Mentor Implant Sizing System which allows you to see what the different volume looks like in proportion with your anatomy. This is considered the best way to determine the right size for you, mainly because our Dr. Aldo Guerra, one of the top board certified plastic surgeons in the world, will be right beside you at your consultation to help and answer any questions you may have.
You are welcome to bring one family member or friend during your consultation to help with your decision making. Just remember to bring with you a couple of bras in the sizes you are considering.
Some surgeons offer computer imaging technology to help you determine a suitable implant size for your body. In this process, pictures of your breasts will be taken, then a computer program will show you what you will look like with different implant sizes. This will help give you an idea of what you will look like after the procedure, but it is not a 100% accurate representation.
A Word of Advice from Leading Plastic Surgeons
Breast augmentation is an investment that presents multiple benefits to a woman's appearance and self-esteem. Just remember that plastic surgery is a personal decision only you can make. Therefore, to prevent any feelings of regret in the future, it is crucial to
know your reasons
before undergoing this procedure.
Where to Get the Results You Want
There can be a lot to think about when deciding on breast implant sizes. If you are considering breast augmentation surgery and wondering which sizes are most appropriate for your body and lifestyle, we would love to see you at Guerra Plastic Surgery Center. Our very own Dr. Aldo Guerra will perform a personalized consultation that takes into account your anatomy and desired results. Dial
480-970-2580
or complete our
online form
to schedule a consultation.
Dr. Aldo Guerra
is an award-winning plastic surgeon with years of experience in the field of cosmetic enhancement. He and his team are dedicated to helping you choose the best implant size and shape that can effectively achieve your aesthetic goals while providing long-term results.