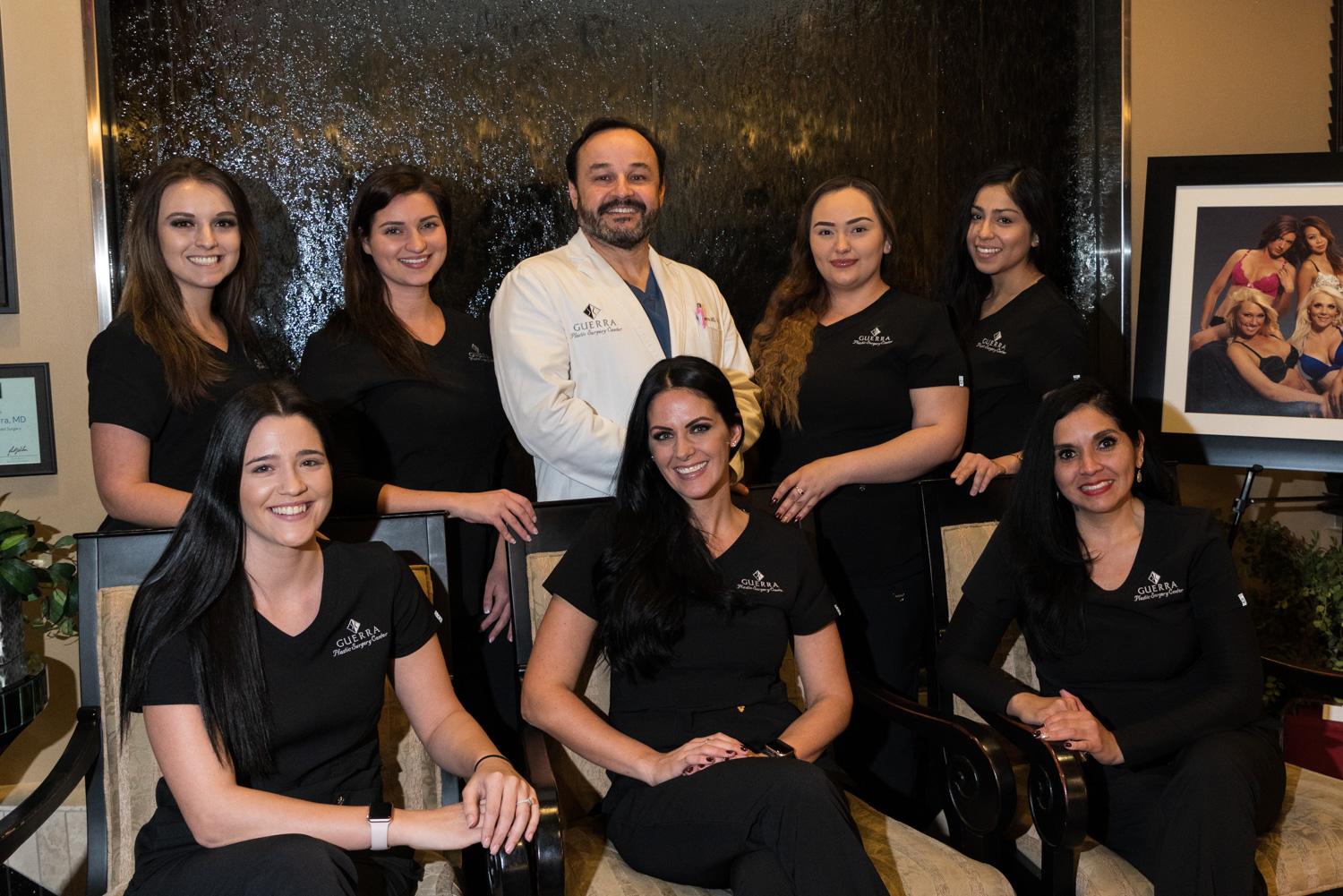 Plastic surgery or cosmetic enhancement is an invasive or non-invasive specialty involving the reconstruction, restoration, or alteration of the outer human body. Historically, more plastic surgery cases involve women. In recent years, however, the number of men undergoing the procedure is at a
rapid increase
.
Due to the prevalence of cosmetic enhancement, choosing which plastic surgery center to entrust with your care is one of the biggest decisions you can make. The standard of excellence in any reputable center should be to provide the quality cosmetic enhancement services patients deserve. If not, you risk both your appearance and health.
At Guerra Plastic Surgery Center, we care more about you as a person than as a patient. Not only do we offer comprehensive cosmetic plastic surgery treatment planning, but we follow strict standards to make sure your surgery goes well and you achieve the results you desire.
In particular, many choose us as their top choice for cosmetic enhancements because: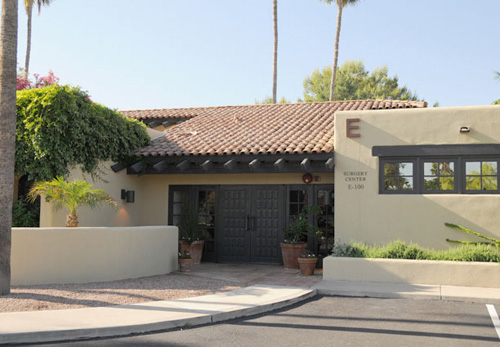 Paradise Valley Cosmetic Surgery Center photo
We have excellent facilities in Scottsdale, Paradise Valley and Phoenix, Arizona
Current surgical facilities used by Dr. Aldo Guerra offer top-quality care for all patients. Our accredited surgery facilities — which always pass inspections and have received certification from a national or state organization — function as modern medical centers for cosmetic enhancement.
Each facility boasts the most advanced equipment available. We also take into account every single component that might improve patient care by providing privacy, security, and incorporating all factors that can help enhance a patient's experience. We want patients to be comfortable after surgery so patients that undergo a longer cosmetic surgery like a tummy tuck, mommy makeover or body lift stay at the surgery facility overnight.
At Guerra Plastic Surgery Center, we consult all available medical publications and plastic surgery journals, as well as research and implement every suggestion with the goal of creating the best plastic surgery center in the United States. This helps guarantee our patients the most modern and highest level of care attainable. We are proud of this accomplishment because it means we have established high standards that few other centers can achieve.
We have one of the best cosmetic surgeons in the world
Our very own
Aldo Benjamin Guerra, MD, FACS
is a board-certified plastic surgeon with consistent recognition from top organizations, including the American Board of Plastic Surgery and the American College of Surgeons. Apart from winning many awards and accolades, his other achievements include being one of
RealSelf
Top 100 Doctors for six years in a row. Further, he was acknowledged as Top Doctor by Phoenix Magazine Top Doctor April 2011 Issue.
Dr. Aldo has over 15 years of experience as a successful doctor of plastic surgery. He has concentrated his efforts on perfecting cosmetic procedures that enhance the appearance and well-being of men and women in Phoenix and Scottsdale, Arizona. To be specific, he specializes in
breast augmentation
,
breast lift
,
breast implants
,
tummy tuck
, and
mommy makeover
surgery.
If you are anxious about meeting with Dr. Aldo Guerra, one reason you should feel otherwise is that he receives numerous compliments from patients about his great bedside manner. Bedside manner describes the way a physician interacts and communicates with patients. Our award-winning plastic surgeon makes it his goal to help each patient feel comfortable, allowing them to express their wishes more clearly.
We offer a wide array of cosmetic enhancement services
Breast augmentation is one of our most popular procedures, with Dr. Aldo performing over 400 successful surgeries a year. Guerra Plastic Surgery Center offers several lines of
non-surgical services
at our main office in Scottsdale, Arizona — each of which boasts state-of-the-art technology and scientifically validated results.
Today, we are recognized as an innovative leader in facial rejuvenation. Our most popular treatments include muscle relaxers and facial filler injections, including Botox®, Juvéderm®, Dysport®, Restylane®, Sculptra®, and Kybella®. Our professional injector Gail Gomez, RN, BSN is certified in this field and has more than 12 years of experience.
We have over 10,000 before and after photos, including video testimonials
AZBreasts.com has the most extensive
before and after photo gallery
of actual patients available online. In fact, the models showcased on our website are real patients who fell in love with their results. Some were even happy to share their life-changing experiences through
video testimonials
.
We have completed thousands of different surgeries
Offering a combination of surgical and minimally invasive procedures paved the way for us to work with thousands of satisfied clients. Research shows that the
majority of successful surgeries are performed in high volumes
— one of the many reasons so many patients seek out the expertise of our team.
We receive five-star customer reviews
Positive reviews are the result of hard work, dedication, and top-notch service. Allow us to share some feedback from our patients:


Angel L. wrote on Yelp that, "My experience with Dr. Guerra and his staff has been wonderful. They are all very nice and made every visit comfortable. I had an issue with getting medical clearance for my breast augmentation, but the entire staff was very patient with my process."


According to another review written by Wade K., "Dr. Guerra performed my tummy tuck on October 17th, and I am extremely happy with the work he did. The entire staff has been awesome and very personable. The surgery was not as bad as I expected and the follow-up care was terrific."


To find out more about our facilities, doctors, or services, do your research and read all of our five-star reviews. We are confident in our expertise and patients.
Are you ready to work with one of the best in the industry?
Time and time again, we see the positive effect each procedure can have on a patient's self-esteem. Whether you are male or female, we enhance and correct any "trouble areas" to create a natural or dramatic result where your improved confidence is noticeable — not the work done.
Guerra Plastic Surgery Center understands that potential patients want the highest quality care and the best results possible. We know that finding the best plastic surgeon in Arizona is a top priority, which is why we offer free consultations for qualified patients. We want to make sure patients feel comfortable and confident in their decision-making, as well as ensure that our team and plastic surgery center are the right fit. Call us at
480-970-2580
to schedule your appointment. You may complete our
online contact form
to get in touch with our team.