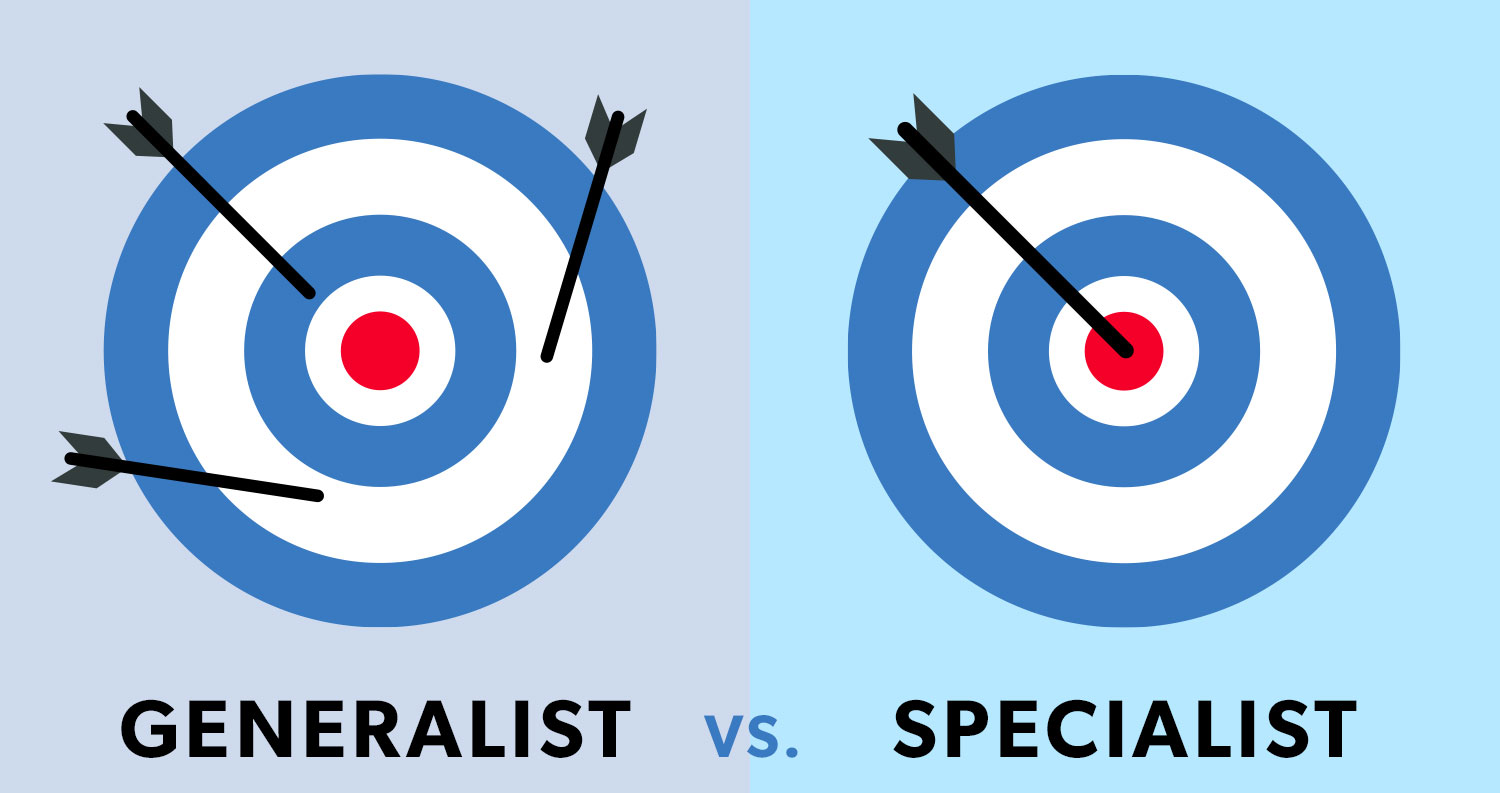 Are you ready for transformation? If you are considering plastic surgery in Scottsdale, ensure to choose carefully between your two main options: general plastic surgeons and specialists. Both offer varying levels of skill and expertise that can have drastic consequences on how successful your desired outcome will be. In today's article, our goal is to provide clarity on what sets each of these surgeons apart; enabling an informed decision before taking the plunge.
Difference Between a Generalist and a Specialist in Plastic Surgery
Going under the knife can be daunting for anyone, but generalists offer an alternative that may feel less intimidating. As the term implies, general plastic surgeons may safely perform multiple cosmetic procedures covering the entire body–from head to toe. The downside, however, is that while they are qualified and experienced, their expertise on a specific procedure may vary, and there is no guarantee of "perfection."
On the other hand, specialist plastic surgeons perform procedures in their specialty areas. For example, at Guerra Plastic Surgery Center, board-certified
Dr. Aldo Guerra
specializes in procedures that enhance a person's physical appearance and well-being, including
breast augmentation
,
breast lift
,
tummy tuck
,
liposuction
, and a
complete mommy makeover
. He has more experience with these procedures, which leads to better outcomes for his patients. Similar to seeking medical attention beyond general practice care, consulting experts in their field provides more specialized knowledge that could be beneficial to achieving positive results.
Benefits of Choosing a Specialist in Plastic Surgery
When considering plastic surgery, remember that any specialist you visit will bring a wealth of experience and expertise to the table. With specialist plastic surgeons, you can rest assured that they are up-to-date on the latest techniques and technologies in their field, making them well-equipped to handle any cosmetic procedure you may be considering.
In addition, plastic surgery specialists in Phoenix offer the following advantages:
1. Training and Experience in Your Desired Procedure
Aside from board certification in their respective area, a specialist surgeon completes advanced fellowship training to gain even more practical experience and refine their techniques. When selecting your plastic surgeon, research the history of the doctor you are considering, including their education, training background, certifications, safety record, and success rates. Moreover, remember to ask as many questions as possible to help you feel confident in your decision before moving forward.
Related:
Curiosity Matters: 5 Crucial Questions to Ask a Plastic Surgeon
2. Delivers the Best Possible Results
Specialized plastic surgeons have access to high-quality materials and equipment, meaning the results you can achieve are of higher quality than those achieved with lesser experienced practitioners. They also have the experience to manage any potential risks associated with your procedure while providing professional advice on aftercare and recovery. Ultimately, specialist plastic surgeons can help you get the best possible results.
3. Adds a Personal Touch
Compared to generalists, plastic surgery specialists may provide a more personal approach to your consultations and day of surgery. Many specialists build relationships with patients beyond simply providing excellent medical care, offering comfort and reassurance throughout their journey. In other words, a specialist can provide you with tailored advice and support, helping you get the most out of your cosmetic surgery experience.
Overall, a plastic surgery specialist provides a range of benefits that make them an ideal option when considering any kind of cosmetic enhancement. From expertise and quality outcomes to personalized care and reassurance – a plastic surgery specialist has all the qualities you need to not only feel safe but also be able to achieve your desired results. Therefore, if you are looking for the highest standards in your cosmetic procedure journey, consider Dr. Aldo Guerra your top choice. He will ensure the best possible outcome and a safe, comfortable experience every step of the way.
Additional Signs of a Good Plastic Surgeon
Along with choosing a surgeon who specializes in your area of interest, you should also look for specific cues to ensure you are in the best hands during your plastic surgery procedure. Here are some good indicators to look for while selecting a Scottsdale plastic surgeon:


Makes you feel comfortable: If you are looking to make a change, your surgeon should guide you through the process with compassion and respect. Do not settle for a doctor who makes you feel rushed or pushed into making decisions. Take your time looking for a professional whose demeanor inspires confidence in their abilities.


Attentive: Your plastic surgery journey should be an empowering, personal experience that caters to your specific needs and goals. If the medical team in charge of helping transform your body does not make you feel heard or accepted, search for another provider who truly appreciates how important this process is to you.


Offers competitive prices: Plastic surgery is a major financial investment. It's important to be wary of deals that seem too good to be true. To make sure you are getting the best value for your money, conduct research on what makes up the average cost of plastic surgery before committing. You can use this Cosmetic Surgery Pricing Calculator from the American Board of Cosmetic Surgery to determine the average cost of aesthetic procedures in your area.


Does not set unrealistic expectations: When choosing a surgeon, pay attention to their level of realistic expectations. If they seem too confident in guaranteed results that could be difficult or impossible for them to achieve, you should tread with caution or seek a second option, or explore alternative options for your procedure.


Respects his or her colleagues. When selecting a top-notch surgeon for any procedure, look for signs of collegiality and respect. While not every doctor may get along with their peers, avoid those who compare themselves unfavorably or speak negatively about others in the field, as these are warning signs that may indicate a lack of professionalism.


If the idea of plastic surgery intrigues you, it's important to understand the difference between a general plastic surgeon and a specialist in plastic surgery. A specialist has additional training in one or more specific areas of cosmetic surgery, which can result in better overall results.
Contact Guerra Plastic Surgery Center to schedule your consultation with one of our specialists in plastic surgery procedures. We look forward to helping you take the first leap and get going on your journey toward success.
Start making progress today.