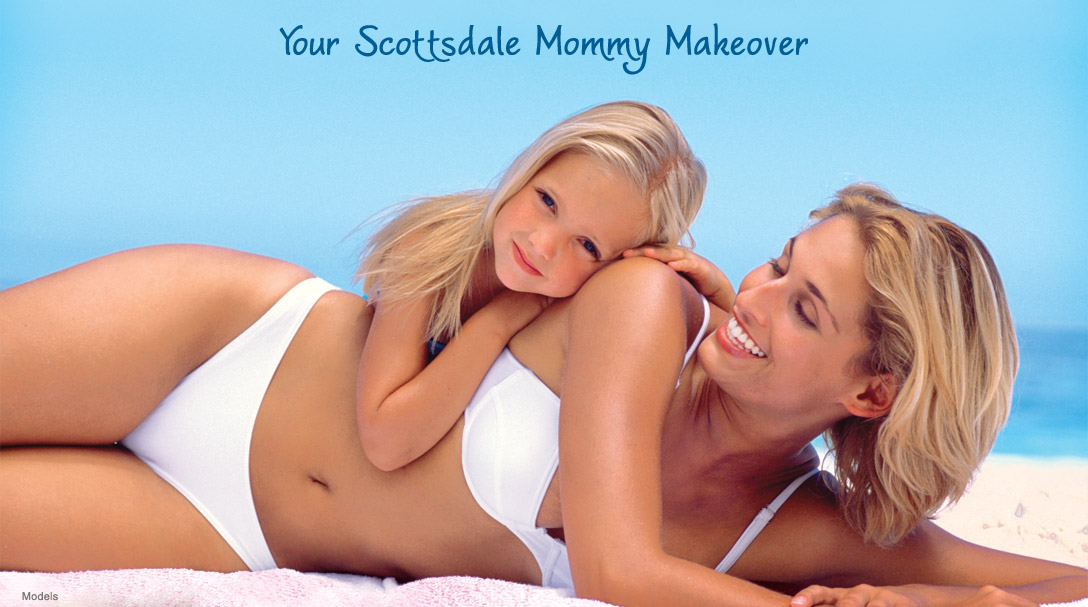 A woman's life is not the only thing that changes after pregnancy and childbirth — her body does, too. After all, she spends about 280 days growing a baby inside of her. The lower abdomen expands, and there are significant changes in the breasts as a mother's body prepares for breastfeeding.
How Pregnancy Affects a Woman's Body
Below, you will learn about how pregnancy changes a woman's body, and how a
mommy makeover surgery
can correct these physical problems.
1. Pregnancy can cause visible and structural abdominal changes
A clear and sometimes inevitable way for pregnancy to alter a woman's body involves the abdomen. Because this area is where the baby grows — which can carry an infant weighing up to 10 lbs or more — abdominal changes in a mother's body can range from:
● Stretch marks
● Sagging or drooping skin that persists after the postpartum period
● A muscular condition called diastasis recti, in which the abdominal muscles separate and cause the stomach to protrude.
A mommy makeover procedure can correct all three of these abdominal issues in moms who have no plans for future pregnancies. By having a tummy tuck or abdominoplasty, we can remove any excess skin, which often has noticeable stretch marks. During this surgery, Dr. Guerra can also repair separated abdominal muscles, so that a woman no longer has a "pooch" or protruding belly due to diastasis recti.
2. Pregnancy can change the breasts' appearance
Similar to how the abdominal area changes during pregnancy, so do the breasts. When a pregnant woman's body is preparing for the possibility of nursing, the breasts can swell and gain stretch marks. Also, as the breast tissue shrinks back to its normal size after breastfeeding ends, postpartum breasts can look unflatteringly deflated or saggy, often leaving women with a body they barely recognize.
In a mommy makeover surgery, women have the option to undergo breast augmentation.
Augmentation is the most popular plastic surgery procedure
in the United States, which helps to enhance the breasts by adding or restoring lost volume after pregnancy. In addition, some moms may choose to have a breast lift to recover their breasts' natural and perkier position.
3. Stubborn fat can remain in the body after pregnancy
It is 100% natural and unavoidable for women to gain weight when pregnant. After all, they are growing a baby within their bodies. Unfortunately, pregnancy weight gain can appear in places other than the belly, such as the flanks and thighs. After childbirth, even when a mother works hard to achieve her ideal body weight, she may still be left with some fatty deposits that refuse to budge.
For this reason, a number of women choose to add body contouring with liposuction to their mommy makeover. Liposuction beautifully reshapes a woman's body, creating a more contoured silhouette. Note that liposuction is not a weight loss procedure, but instead, a surgery to remove fat cells. It is important for the patient to maintain a healthy lifestyle after the operation, or else there is a chance for the remaining fat cells to grow larger.
When to Get a Mommy Makeover
When exercising and strict diet programs are not enough to achieve the results a mother wants, they might want to consider a mommy makeover. "Mommy makeover" refers to a specialized combination of body contouring procedures to improve the physical changes that remain long after pregnancy.
Dr. Aldo Guerra
performs this series of plastic surgery procedures in one session to address concerns with the abdomen, breasts, and other problem areas.
One reason for the procedure's rising popularity is that not all mommy makeovers are equal. Each procedure is unique or custom-tailored to meet each patient's needs and desires. In most cases, however, the surgical practice begins with contouring the breasts and abdomen. After which, a plastic surgeon follows through with additional procedures, if needed.
Procedure Options in a Mommy Makeover
Research from the University of Tilburg
in the Netherlands found that even three years after giving birth, most mothers still struggled with low self-esteem. A mommy makeover surgery can help women get a more improved body k, as well as regain their self-love.
A mommy makeover surgery may include, but is not limited to:
●
Breast Augmentation.
This form of plastic surgery makes the breasts bigger and enhances its shape. During the procedure, a surgeon places a silicone or saline implant into the breast pocket to achieve a fuller appearance.
Breast augmentation
may also be called augmentation mammoplasty.
●
Breast Lift.
Also known as mastopexy, a
breast lift
"lifts" or raises sagging breasts by changing their shape and elevation.
●
Breast Reduction.
Reduction mammoplasty is a plastic surgery procedure that reduces the size of large breasts. In a mommy makeover, a reduction may be necessary for women with uncomfortable, large, and drooping breasts.
●
Tummy Tuck.
Tummy tuck surgery
, otherwise known as abdominoplasty, extracts excess fat and skin. Often, it also reconstructs weakened or separated muscles to create a smoother and firmer abdominal profile.
●
Liposuction.
Liposuction, or simply lipo, is a type of fat extraction procedure. It uses a suction technique to remove fatty deposits from specific areas of the body, including the stomach, hips, thighs, buttocks, or arms. Lipo also contours these areas to reveal a more desirable shape. Other terms for liposuction include body contouring.
●
Facial Rejuvenation.
Fillers and injectables are
minimally invasive options
that decrease fine lines or wrinkles on the face, neck, and decolletage.
Your Body After Pregnancy — A Conclusion
Pregnancy, nursing, and motherhood can be beautiful, unforgettable experiences for women. But the body transformations that occur can have lasting effects, which sometimes create problems with self-acceptance and confidence. For this very reason, several mothers in Phoenix and Scottsdale, Arizona seek out Dr. Aldo Guerra for a much-deserved mommy makeover.
A mommy makeover is one of today's most sought-after combination of plastic surgery techniques. It addresses the common issues women experience after pregnancy and breastfeeding. What's more, the surgical procedure has found its way into mainstream media, with it becoming the plastic surgery of choice among the Hollywood elite. If you ever wondered how your favorite celebrities regained their bodies after pregnancy, a mommy makeover might be their best-kept beauty secret.
Schedule a Mommy Makeover Consultation
Enjoy the benefits of motherhood with the body you want. To learn more about mommy makeover procedures, schedule a consultation with Dr. Aldo of Guerra Plastic Surgery Center. Call 480-970-2580 now or
complete our online form
.