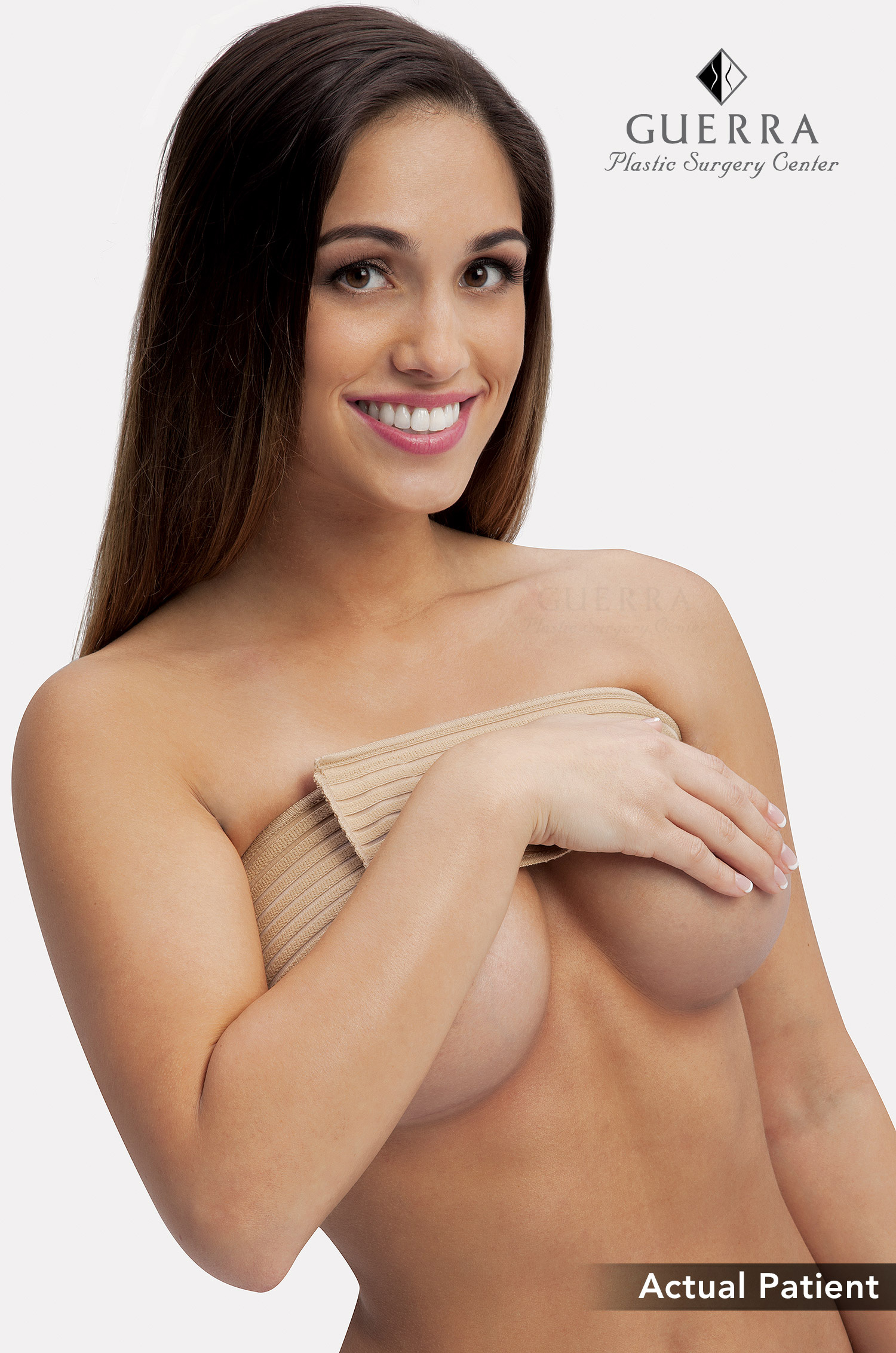 Did you know that
more women are getting breast lifts
in Scottsdale and all around the world? In the United States alone, an estimated 109,638 women had a breast lift in 2018. Another 113,188 American women underwent the procedure in 2019, suggesting a 3 percent increase in annual surgeries performed. Today, a breast lift or mastopexy is 114 percent more popular compared to the early 2000s.
More and more women are undergoing this procedure for many good reasons. Some women go under the knife to reverse age- and pregnancy-related
breast sagging
, while many others do it to achieve the proportional, perky breasts they've always wanted.
Either way, this plastic surgery procedure usually has the same outcome: it makes a woman feel sexier, feminine, and more confident in her own skin. However, the only way to look and feel your best after a breast lift is to do everything right.
Common Breast Lift Mistakes
If you want the absolute best results, here are seven mistakes to avoid when getting a breast lift in Phoenix.
1. Haste and half-hearted research
The results of your procedure depend heavily on the cosmetic surgeon you choose. Therefore, to avoid the possibility of a "botched" outcome, you need to do your research on the surgeons in your area.
How long a plastic surgeon has been performing breast enhancement surgeries and the number of years he or she has been in practice are important factors to consider. Also, ensure your top choice is board certified, which demonstrates a surgeon's mastery in his or her field.
Dr. Aldo Guerra
, for example, is an award-winning and board-certified plastic surgeon with more than 15 years of experience in performing breast enhancement surgeries in
accredited facilities
. He's considered one of the best plastic surgeons in Scottsdale AZ, evident in his
credentials and accomplishments
.
To learn more about why Guerra Plastic Surgery Center is a leading choice for people's cosmetic enhancement needs, check out
this article
.
2. Speeding through the consultation
First impressions matter. Since an initial consultation allows you to ask all the questions you might have about breast lifts, it gives you the opportunity to assess a cosmetic surgeon's overall professionalism and knowledge of the procedure.
Many women have made the mistake of taking their doctor's word for it without bringing up their hesitations or concerns. As much as you should trust the medical professional who will perform your breast lift, it's still important to educate yourself about the entire process.
During your consultation, ensure to ask everything: from the level of pain you should expect, any post-op bruising or bleeding, to
how you should prepare for plastic surgery
. Discuss the changes you will need to make in your level of physical activity, too.
3. Ignoring the importance of before and after photos
A clever thing to do before getting a breast lift is to look at the results your surgeon has provided previous clients. Browsing through before and after photos will give you an idea of your doctor's skills, attention to detail, and how your breasts will look like after surgery.
Dr. Guerra has an extensive compilation of before and after photos available for you to review and compare with your own body.
Check out our online gallery now
.
4. Refusal to follow your surgeon's recommendations
Building a good relationship with your plastic surgeon involves taking their professional advice. Although a surgeon won't explicitly tell you what to do, they will guide you in the right direction. Listen to them and follow their instructions to achieve your desired results.
For instance, you might be tempted to wear delicate lingerie and push-up bras following surgery. However, it's important to avoid underwire bras for about six to eight weeks. You need to wear a surgical bra instead, which ensures everything heals in the ideal position. Sagging breasts and developing an unbalanced appearance are the consequences of going against your surgeon's recommendations.
5. Wearing your old bras after surgery
Continuing the discussion about bras, keep in mind that although the overall size of your breasts may not change following a mastopexy, the contour or shape will. New bras in the right size will provide a better, more comfortable fit for the way your breasts are positioned after surgery.
Did you know that
8 out of 10 women are wearing the wrong bra size
? An incorrect bra size can cause discomfort and pain in the bust, shoulders, and back. Give your breasts the best support with these
expert tips for finding the right bra size and fit
.
6. Forgetting your post-op responsibilities
There's more "work" to do after the procedure. Your post-surgery responsibilities are arguably the most important aspect of the entire breast lift process. Your doctor's efforts won't look the best if you neglect them. Therefore, ensure to get as much rest as possible, avoid strenuous physical activities, take your pain medication on time, and so on. Don't worry, your doctor will provide you with a list of dos and don'ts after surgery.
7. Getting a breast lift for the wrong reasons
Here's something you should think about carefully: why do you want a breast lift? Are you doing it for yourself or someone else? Remember, plastic surgery is a personal decision only you should make for yourself.
In addition, think about the kind of confidence you'll receive from a breast lift. It's one thing to address breast asymmetry or to correct sagging breasts that make you look and feel older than you are. However, there is a fine yet very bold line between the confidence boost a breast lift can provide, versus assuming it can resolve all your body image issues or insecurities.
Are you getting surgery for the right reasons?
Find out here
.
Restore the full, perky breasts you once enjoyed
Gravity, fluctuations in weight, pregnancy, and the aging process can all affect your breasts, causing them to deflate or sag over time. If you need a breast lift in Scottsdale, you've come to the right place. Contact Dr. Guerra's office at 480-970-2580 to schedule a consultation today.