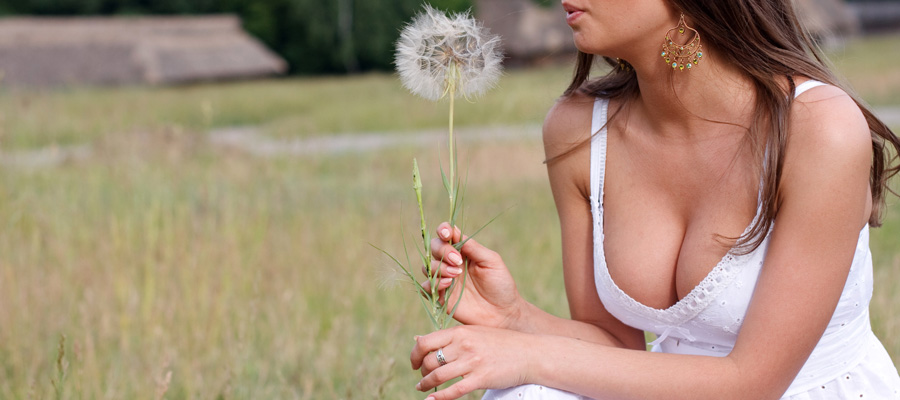 Say your final goodbyes to unflattering, overly large breast implants and swollen, puffy lips that look obviously done. The natural look is gaining immense popularity in the cosmetic and plastic surgery industries. As of 2022, more Americans are focused on looking fresh, rejuvenated, and far from plastic.
Rise of the Natural Look
Hollywood A-listers are significant influences in this current trend. Not too long ago, Tinseltown embraced large breast implants and other overly enhanced body parts. Today, a growing number of directors, producers, and casting agencies are hiring actors, actresses, and models who have a natural look (with or without the help of surgical enhancements).
Celebrities like Halle Berry, Meryl Streep, Selma Hayek, and Michelle Yeoh are living proof that regardless of your racial background, you can age gracefully without looking overdone.
Inevitably, some TV personalities continue to set "extreme" plastic surgery trends. Take Kim Kardashian and her alleged Brazilian butt lift, for example. While many women continue to embrace that plastic surgery trend, more people have shifted their focus on procedures that enhance their individual, natural beauty.
From Celebrity to Individual Beauty
Instead of looking like Pamela Anderson during her Baywatch days, the new ideal is to look like yourself, but with some natural enhancements. Rather than bringing celebrity inspiration photos to a plastic surgery consultation, more patients have been showing self-portraits photoshopped with their desired physical attributes.
Embracing Minimal Enhancements
For decades, society viewed larger breasts as more sensual and attractive. This ideal caused millions of women to choose breast augmentation to adjust their smaller-than-desired breasts.
In recent years, small breasts have become a growing trend, which shows how society changes when it comes to the standards of feminine beauty. The skyrocketing popularity of all-female Korean music groups like Blackpink and Twice is one of the contributors to this trend in the United States, as Korean women typically have small but beautifully proportionate chests. Many other women born with smaller breasts have also been embracing their bodies. As a result, breast reduction procedures and implant removal are becoming more popular. More women who wish to increase their breast size are also opting for natural-looking silicone and saline implants.
The Role of Cultural Acceptance
A stigma around the topic of plastic surgery still exists, but it has dialed down significantly in recent years. People who invested in breast implants, tummy tucks, and other cosmetic procedures previously kept it under wraps to avoid judgments from friends, family, and acquaintances.
Today, the mindset has shifted. Plastic surgery has become a more acceptable part of life. For example, brides-to-be and bridesmaids are planning Botox parties or coordinating their surgical treatments to spend the recovery period together.
Not only has this cultural shift made plastic surgery and cosmetic treatments more accessible to non-celebrities, but it is also creating an opportunity for women to talk openly about self-love and self-care. After all, correcting a long-time cosmetic insecurity is an effective way to boost overall self-esteem.
Case Studies
Proving the statement above, a 2020 study concluded that married women who underwent plastic surgery
had more confidence in social situations
, which has a domino effect on other areas of life: romantic relationships, friendships, family dynamics, career, and more. Research published in the Journal of Clinical Psychological Science also reported that cosmetic surgery patients
experienced more joy in life
, greater self-esteem, and a higher sense of satisfaction.
Know Your Reasons Before Going Under the Knife
While the current plastic surgery trend concentrates on natural appearances and more people are embracing their natural beauty, pressure still plays a pivotal role in influencing women when they consider plastic surgery. Before moving forward, it's crucial to pause, think, and understand your motivations and the influences that have led you to consider surgery.
Doing a bit of research and soul searching can help you choose procedures that will make you happy for years to come. If you need help figuring out whether plastic surgery is right for you, we recommend the following articles:
Review our growing collection of
blog posts
for more helpful tips and advice on plastic surgery.
Why Guerra Plastic Surgery Center Is Different
While all surgical procedures should be customized based on each patient's specific goals, a rising trend is an ultra-personalized treatment that combines both minimally-invasive and extensive procedures. The result is total rejuvenation in just one session.
Here at Guerra Plastic Surgery Center, our main goal is to help you look and feel your best. We specialize in a variety of procedures focused on preserving and enhancing your natural appearance, including:
Contact us now
for the complete list of invasive and non-invasive combinations available to you. Our coordinators would be happy to answer any questions you may have.
The Guerra Plastic Surgery Difference
Dr. Aldo Guerra and Dr. Scott Ogley understand that patients deserve individualized care centered on their unique aesthetic goals and considerations. Using years of surgical experience and an artistic eye, our team delivers stunning results through meticulous processes; whether it's a minimally invasive procedure, transformative surgery, or a combination of different treatments.
Dial 480-970-2580 now to schedule your consultation with our surgeons who aspire to fulfill your beauty goals. Dr. Guerra and Dr. Ogley are two well trained plastic surgeons in Arizona. The journey toward enhancing your natural appearance awaits.