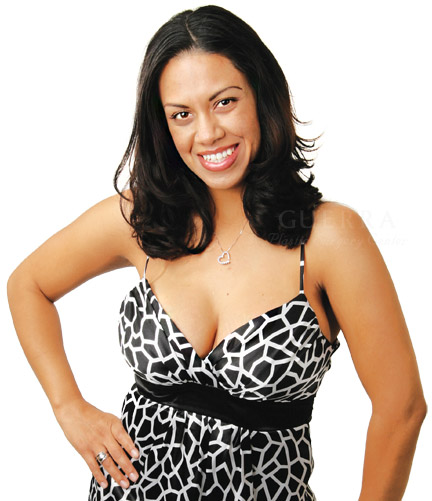 Due to the
growing popularity of breast augmentation procedures
, most women in Phoenix, AZ, immediately think of getting saline or silicone implants when they consider surgery to improve their breasts' appearance. However, implants are specifically designed to increase breast size, and many women are equally or more concerned about the shape or position of their breasts. For these patients, a board-certified plastic surgeon such as Dr. Aldo Guerra may often recommend a
breast lift
in Scottsdale, AZ, instead. This breast enhancement procedure focuses on addressing
breast sagging
without using implants.
In addition to augmentation surgery and a breast lift, there is another option: a combined breast lift with implants. This cosmetic surgery procedure is ideal for patients whose concerns include both the breasts' shape and size. A combined augmentation and lift restore volume and projection, especially in women whose breasts have changed in shape and size due to aging or childbearing.
As an introduction to the breast enhancement options available to you, the team here at Guerra Plastic Surgery Center has created this comprehensive guide to breast surgeries.
Which breast surgery is right for you?
Should you get breast implants, a lift, or both? Allow us to help you determine whether one procedure is enough or if you need to combine breast augmentation with a lift.
Concern #1: You love your breast shape, but not your breast size.
Some women — particularly young women who have not experienced significant fluctuations in weight or have not had children — are satisfied with their overall breast shape but desire more volume. These women tend to have:
● Even or symmetrical breasts
● Good natural breast projection and lift
● A nipple-areola complex positioned above the
inframammary fold
● Breasts that are smaller than preferred
The primary cosmetic concern of these patients is the size of their breasts. In this case, a
breast augmentation
alone is the ideal option. Using the best breast implants in Scottsdale, AZ, women who undergo augmentation can achieve the larger breasts they desire. Implants are long-lasting and come in an array of different shapes and sizes, offering either a dramatic or subtle change depending on each patient's personal preferences.
Read our
10-Step Guide to Successful Breast Augmentation Results
for more information.
Concern #2: You like the size of your breasts, but they are sagging.
Dr. Guerra always comes across patients who are happy with their breasts' natural size or volume but have experienced drastic breast shape changes over the years. The delicate skin enveloping each breast is highly susceptible to stretching, which causes the breast tissue to sit lower on the chest wall.
Women who have sagging breasts, otherwise called ptosis, may have:
● The majority of the breast tissue in the lower half of the breast
●
Breast separation or splayed breasts
● A nipple-areola complex positioned beneath the inframammary fold
● Downturned nipples
These women — particularly mothers or older women — simply want to restore the lifted, perky, and more youthful silhouette they once had. For patients with this cosmetic concern, Dr. Guerra may recommend a breast lift alone. A breast lift eliminates excess stretched skin to allow the existing breast tissue to sit higher on the chest wall. Please note that with the removal of excess skin, your breast size may decrease some. If your beauty goal includes reclaiming your breasts' fuller and younger appearance without implants, a lift or mastopexy might be the right plastic surgery procedure for you.
Concern #3: You do not like your breast shape, and your breasts are sagging.
Some women experience a loss of upper pole fullness along with sagging, which happens when the tissue in the upper half of the breast migrates to the lower half of the breast. Fluctuations in weight, pregnancy, or hormonal changes can also cause breast volume loss.
Many women with this problem describe their breasts as having a "bottom-heavy" or "deflated" appearance. Their concerns encompass some or all of the following:
● Stretched skin on the top half of the breasts
● Most of the breast tissue is underneath the inframammary fold
● A nipple-areola complex positioned below the inframammary fold
● Downturned nipples
Having a rounder and fuller breast shape is the goal of women with this cosmetic concern and an improved breast position. In this case, combining breast augmentation and lift often makes the most sense. The breast implants can restore volume to the upper half of the breast, while a mastopexy can correct breast sagging and nipple placement. The final outcome is lifted, full, symmetrical, and youthful breasts.
Concern #4: You do not like your breast size and breast shape.
Although heavier breasts can be more susceptible to sagging, women with smaller breasts can experience ptosis as well. Furthermore, many women have breasts that are splayed naturally or sit quite low on the chest wall. The nipple-areola complex may also point downward, outward, or be uneven.
Patients who consult Dr. Guerra often seek to improve breast volume, projection, and symmetry to achieve their desired silhouette. Their concerns typically include:
● Breasts that classify as "too small" based on the patient's own preferences
● Sagging breasts or breasts that sit low on the chest wall
● Splayed breasts
● Breasts or nipples that point downward aging the patient's physique
Like concern number three, a mastopexy with implants is the most beneficial breast surgery option for women who feel frustrated with their breasts' size and shape. Combining these techniques gives women the breasts they desire within one convenient surgical session.
Have the Silhouette You've Always Wanted
If you have questions regarding which of the three breast enhancement options will help achieve your aesthetic goals, the team here at Guerra Plastic Surgery Center is always ready to help. As with any invasive procedure, the best way to determine whether you should have augmentation surgery, a breast lift, or a combination of implants and mastopexy is to book a consultation with a board-certified plastic surgeon.
Join the
1.8 million Americans
who are enjoying the life-changing benefits of plastic surgery. For patients in the Phoenix area, Dr. Aldo Guerra offers a range of surgical procedures for the breast and body with utmost finesse and excellent bedside manner.
Complete our online contact form here
or call us at 480-970-2580 to schedule your first appointment.