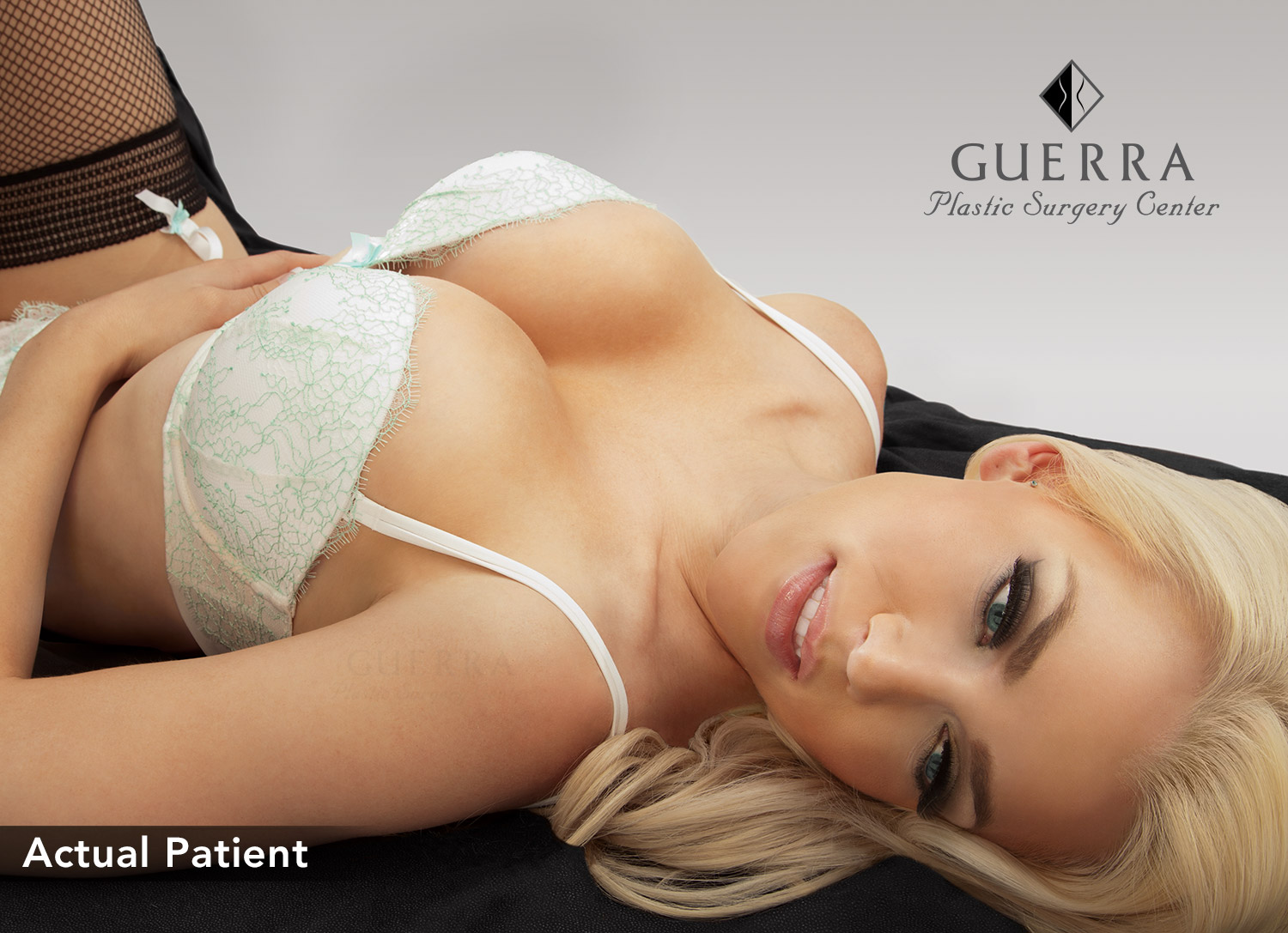 Considering
71 percent of women admitted to feeling unsatisfied with their breasts
, it makes sense that breast augmentation is the most popular cosmetic procedure in the United States. In 2019, almost
300,000 women received breast implants
. Considered taboo once upon a time, the response to breast augmentation has been overwhelmingly positive in recent years, with women reporting a
significant increase in confidence
and overall life satisfaction.
Aside from boosting one's self-esteem and body image, there are many reasons women choose to have breast implants. However, when there are pros, there are also cons. In today's article, our goal is to draw the line between having breast augmentation for the right and wrong reasons.
Acceptable Reasons to Get Breast Implants in Scottsdale, AZ
You may be pursuing breast augmentation for the correct reasons if you wish to:
●
Correct an "imperfection" that has been bothering you for years.
Wanting to eliminate a "flaw" is perfectly acceptable and is a common reason to get plastic surgery. From small and asymmetrical breasts to every concern in between, breast enhancement surgery can help you achieve your preferred size and shape.
●
Undo the signs of aging.
Another reasonable and common motivation to undergo plastic surgery is if you wish to reduce the signs of aging and restore the youthful appearance of your breasts.
Breast sagging
is the inevitable truth of aging. Augmentation surgery with a lift can reverse the effects of time and restore the appearance of your breasts to when you were younger.
●
Restore the breasts you had before pregnancy.
Becoming pregnant, giving birth, and breastfeeding can change your body in many ways. For example, most moms experience breast sagging, especially after having multiple children. Getting a
mommy makeover
in Scottsdale, AZ may eliminate the issues you have with your postpartum body.
●
Feel and look your best.
So many celebrities have admitted to going under the knife and loving their results. If you've done your research and believe that changing something about your body can raise your confidence, then choosing cosmetic surgery is a valid reason.
If your reason for wanting breast implants include one or more of the aforementioned, allow us to help you make a more informed and regret-proof decision.
Complete our online contact form
to schedule your appointment at Guerra Plastic Surgery Center.
Unacceptable Reasons to Get a Breast Augmentation
Are there wrong reasons to have plastic surgery? Our Phoenix surgeon, Dr. Aldo Guerra, believes so. For instance, you might be pursuing breast augmentation for the wrong reasons if you only wish to:
●
Catch someone's attention.
You've probably heard this before, but we're here to remind you once again that plastic surgery is a personal choice that you should decide to pursue only for yourself. If your significant other is pressuring you to get implants, or if you want to have this procedure to make someone notice you, then consider otherwise. Although it's reasonable to ask your significant other and close circle about their feelings toward your plastic surgery, what makes you happy is most important.
●
Get revenge.
Seeking "revenge plastic surgery" — altering your appearance to get back at a former lover — is more common than most people think. However, similar to how unacceptable it is to get a breast augmentation for the benefit of someone else, it is a bad idea to have cosmetic surgery to hurt an ex-lover or make them feel like they "lost the breakup." Remember, you have no control over how someone else feels; you can only take a shot at being the best version of yourself. Furthermore, if you always think about who's "winning" and "losing" the breakup, then you are most likely the latter.
●
Save an unsalvageable relationship.
The desire to "look better" is something that can occur in women who are in failing marriages or relationships. They begin thinking that if they change themselves and look more attractive, then perhaps they can save their relationship. In most cases, getting a boob job will not reignite the flames of a dying partnership, as there are deeper and more serious issues that need addressing.
●
Look like someone else.
From the woman who had 51 cosmetic surgeries to resemble Egyptian Queen Nefertiti to the woman who got plastic surgery to look like her husband's former wife, several outrageous requests have caused women to look "plastic" and "botched." Though it's normal to admire a celebrity and perhaps seek the same breast size as them, avoid losing your identity in the process of improving yourself. Keep your focus on enhancing your natural beauty instead of changing completely.
●
Recover from emotional turmoil.
Breast implants are not the answer to underlying emotional struggles. In fact, most plastic surgeons screen prospective candidates to ensure they are in a healthy state of mind before recommending surgery. If you are dealing with an emotional crisis, then you should focus on healing and obtaining a more positive mental outlook before proceeding with cosmetic enhancements.
Being Honest With Yourself Prevents Future Regrets
Keep in mind that at some point during your plastic surgery consultation, Dr. Guerra may ask you to explain your reasons and motivations for pursuing cosmetic enhancement surgery. This is not just a way to make small talk. Dr. Guerra will take your answers seriously and use them to screen you for surgery. Your answers can determine the difference between beautiful results or an expensive regret.
Taking the Next Step
If you think that having breast augmentation in Phoenix, AZ is right for you, book a consultation with board-certified plastic surgeon Dr. Guerra to learn about the many options available for your personal needs. However, if you are still unsure whether you are pursuing plastic surgery for the right reasons, Dr. Guerra can help you make an informed decision by evaluating you for your requested procedure, discussing your intentions, and explaining the realistic outcomes of your desired treatment. Call 480-970-2580 today to set your appointment.