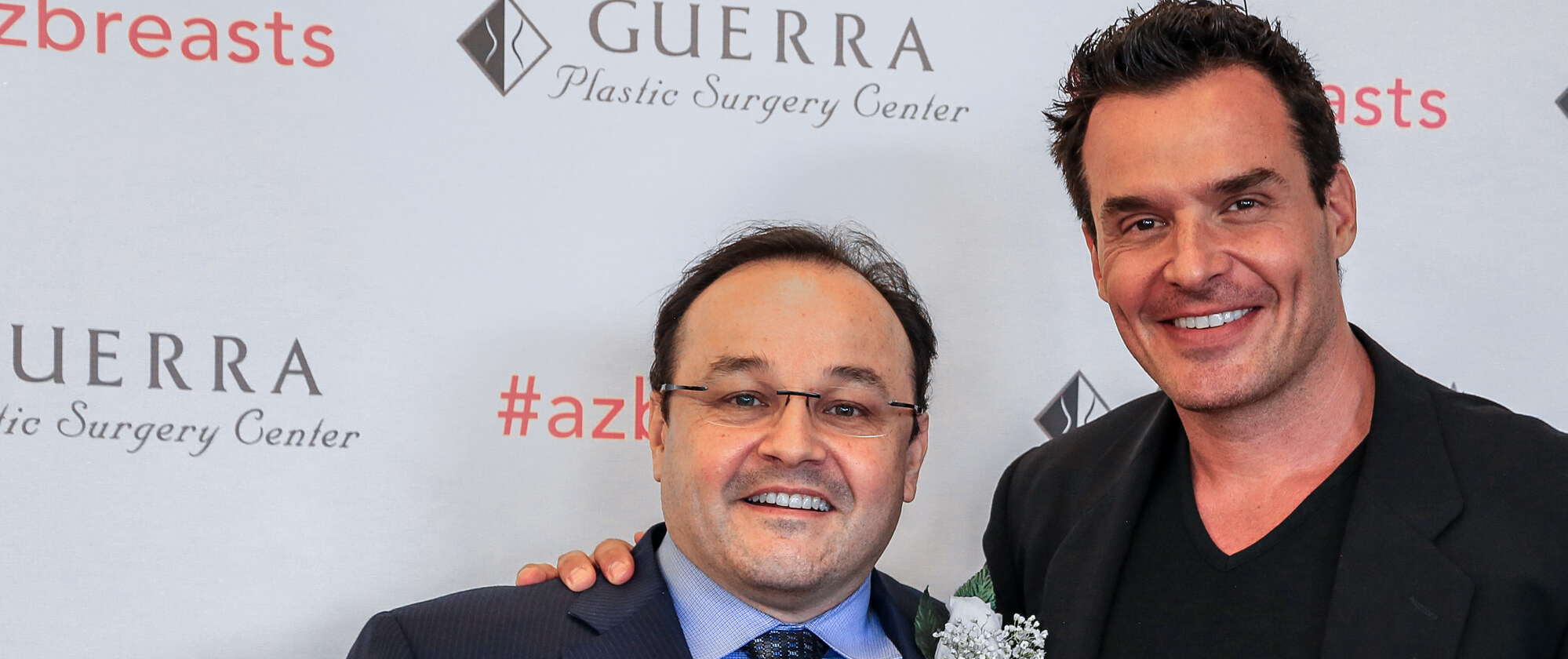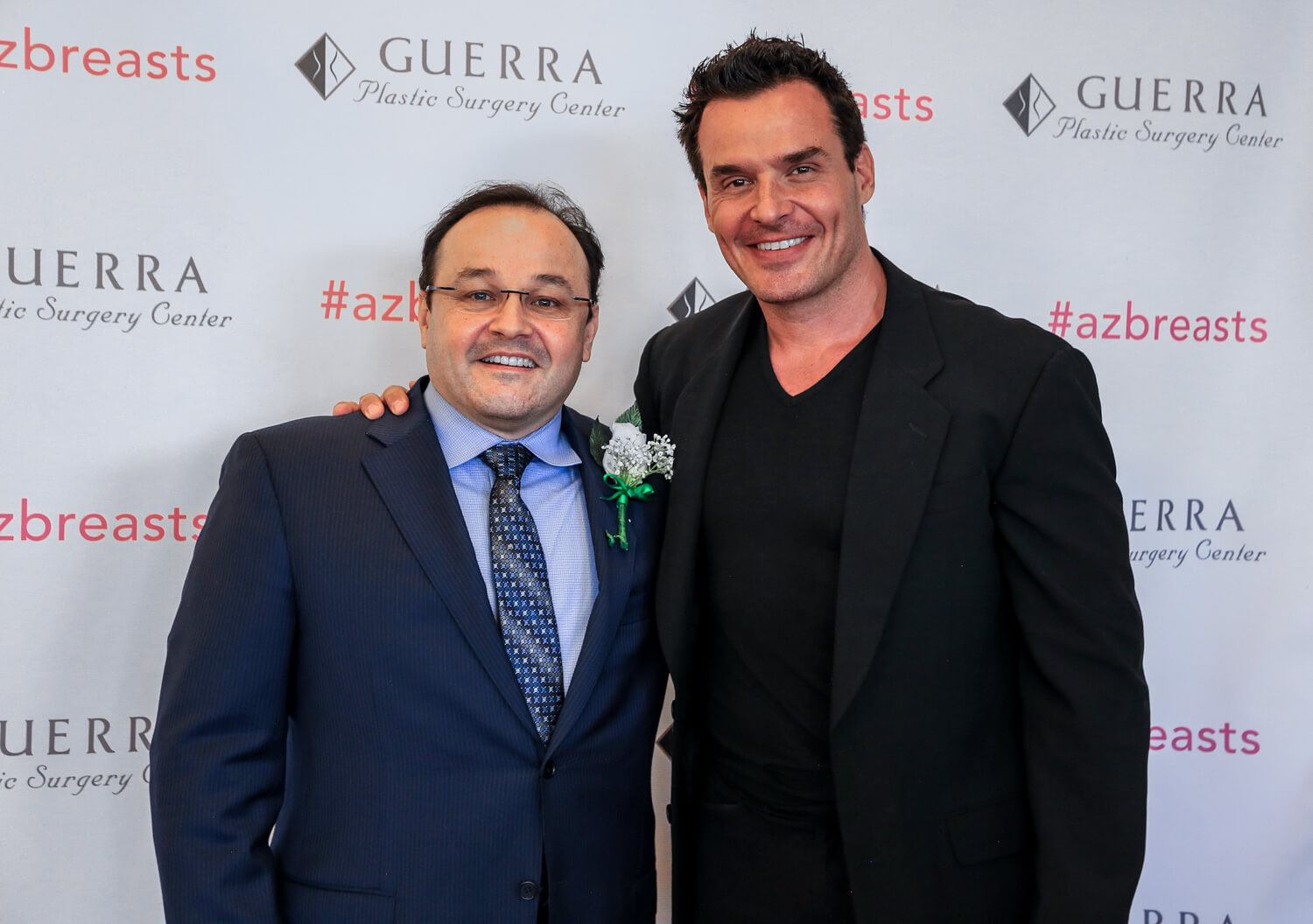 Dr. Aldo Guerra of Guerra Plastic Surgery together with MiraDry Ambassador and Actor, Antonio Sabato Jr. posing for a photo during MiraDry's Launching Event in Scottsdale, AZ.
Excessive sweating that often comes hand-in-hand with body odor is frankly an embarrassing issue that can deflate your self-esteem and confidence level. The feeling of moist and slippery underarms is not only uncomfortable, but it also leaves sweat stains that you would not want anyone else to notice.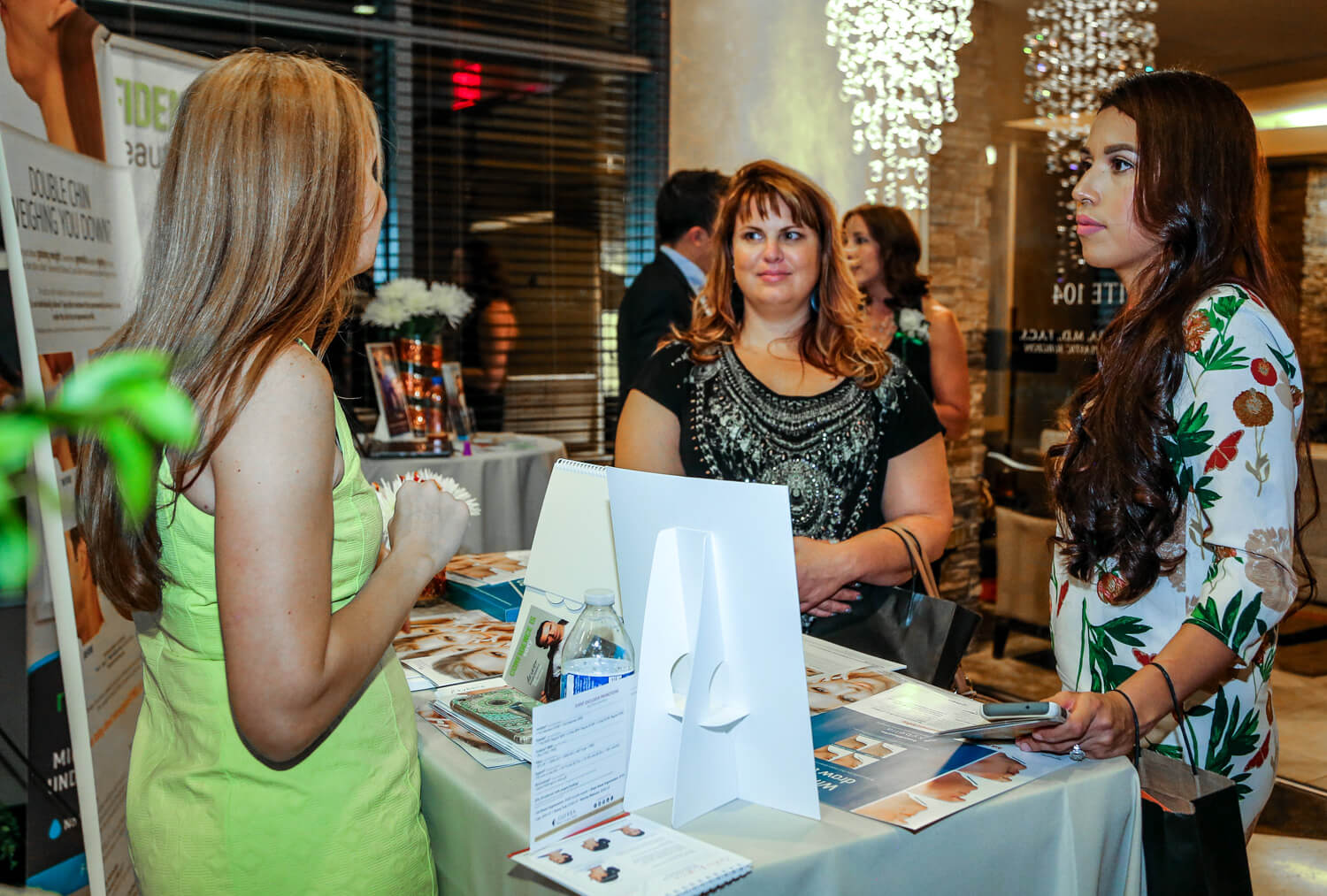 Guerra Plastic Surgery's guests were captivated by MiraDry's long-lasting, non-invasive, sweat prevention technology.
Luckily, Guerra Plastic Surgery Center offers a miraculous solution to this very problem. miraDry® is a one-time, noninvasive procedure that utilizes a new generation of technology to permanently eliminate sweat and odor glands, while at the same time, reducing the growth of underarm hair. With little to no side effects, the procedure is cleared by the FDA and is deemed safe for all to use. miraDry® is recommended to those who struggle with excessive sweating and have become increasingly self-conscious about the appearance of their underarms and how much they perspire.
Celebrating with Antonio Sabato Jr.
To celebrate the official launch of miraDry® at Guerra Plastic Surgery Center, Antonio Sabato Jr., an internationally renowned actor and model, graced the open house with his presence last October 5th, 2017. He also took the liberty of speaking about miraDry®, his personal experience with excessive sweating, and the exhilaration of finding a painless and safe procedure to solve his woe.
Sabato Jr. is not only a spokesperson for miraDry®, but also a fully satisfied patient and friend of Dr. Aldo Guerra. According to the actor and model, he thanks miraDry® for no longer having to worry about sweating during public appearances, or when speaking closely with fans or friends. He quotes, "My confidence has skyrocketed through the roof because I no longer have to wear deodorant."
A fun and informative event for all
The event was open to the public, allowing each attendee the opportunity to RSVP and mingle with Sabato Jr. himself. The event was also an excellent opportunity to learn as much as possible about miraDry® and other varieties of nonsurgical treatments for the face and body including eliminating fine lines and wrinkles, dimples, cellulitis, and fat. Other more beauty-focused procedures discussed at the open house included breast augmentation, as well as lip and buttock enhancement.
Guests of varying ages and beauty mingled throughout the event and enjoyed themselves as food and beverages were provided along with fun raffles, giveaways, and prizes.
Dr. Aldo Guerra only uses the best and latest techniques to help women achieve their ideal definition of beauty. His efficiency and commitment to customer care are unparalleled, and he takes pride in being supportive of each client — from the initial consultation until aftercare.
Put a permanent stop to excessive underarm sweating today
Underarm sweating is not only embarrassing, but it also takes a toll on your confidence. If you suffer from excessive underarm sweating, miraDry® is the solution to your problem. As long as you are generally healthy with realistic goals and expectations, you can schedule a consultation with Guerra Plastic Surgery Center to see if miraDry® is the appropriate procedure for you. For more information, call (480) 970-2580 or complete our form.