Learn about miraDry®
miraDry® started out as a treatment for those suffering from excessive sweating (hyperhidrosis). However, since we all have sweat glands, it has become a great product for anyone that feels they sweat way too much in the underarms. This is especially common in our warmer Arizona climate. With miraDry®, eliminating sweat from our life permanently can finally become a reality. miraDry® is a FDA-cleared, minimally invasive procedure which can be done in the office under local anesthesia. The procedure typically takes less than one hour to complete and is associated with a relatively quick recovery and a fast return to work. Importantly, the results of the procedure are immediate. Most patients (80%) require only one treatment to rid the underarm region of all eccrine and apocrine glands. This usually means one treatment to permanently get rid of sweaty and smelly underarms!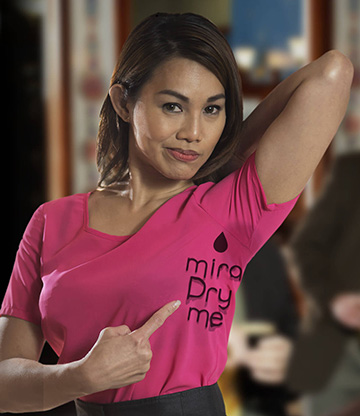 Don't Sweat it!
FDA-cleared miraDry® treatments can eliminate sweat glands from the underarm region by using microwave technology. This technology will generate thermal energy when the applicator is placed on your skin so the procedure is done after the underarm has been numbed in the office. It takes a few minutes to carry out the actual gland elimination and most patients (80%) require only a single treatment for an effective result. Upon leaving the office, you will notice the results of the procedure are immediate and lasting. Don't sweat it, miraDry® is here!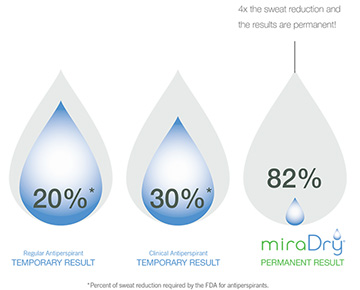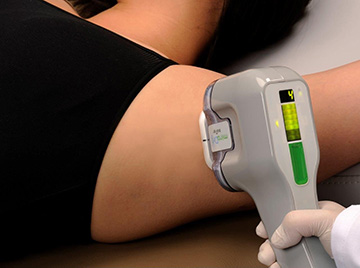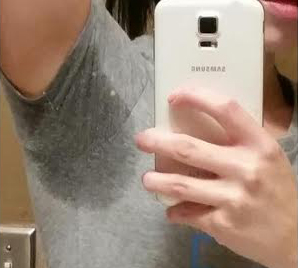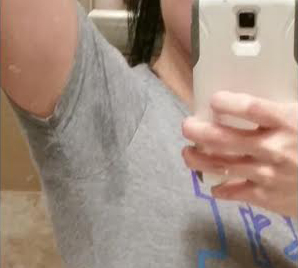 miraDry® at a glance
Avg. Treatment Time

60-75 minutes
Anesthesia

Local anesthesia to the underarm area
Recovery

Minimal downtime
Exercise within a few days
Improving the
Experience

Dramatic reduction of underarm sweat
FDA Approved and clinically proven to work
Immediate and permanent results
Non-surgical and non-invasive
Minimal to no downtime
Quick and comfortable in-office procedure
Toxin free
Am I a
Good Candidate?

Excess underarm sweating
Healthy
Non-smoker
No medical conditions that reduce wound healing
Realistic goals and expectations
Benefits of miraDry® in Arizona
Year round hot & sunny days.
miraDry® underarm sweat reducing system eliminates the underarm sweat glands permanently, resulting in a dramatic and lasting reduction of underarm sweat. Sweat glands treated don't grow back after treatment. The FDA miraDry® clinical study has revealed that patients experienced an average of 82% reduction in underarm sweat. Immediately after your initial treatment with miraDry® at Guerra Plastic Surgery Center, you should notice a reduction in sweat. Each patient is different so miraDry® results in Arizona will vary. Secondary positive effects from the miraDry® treatment include a reduction in underarm hair and odor. Schedule a consultation today to find out if miraDry® is right for you.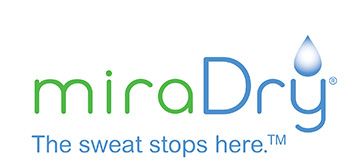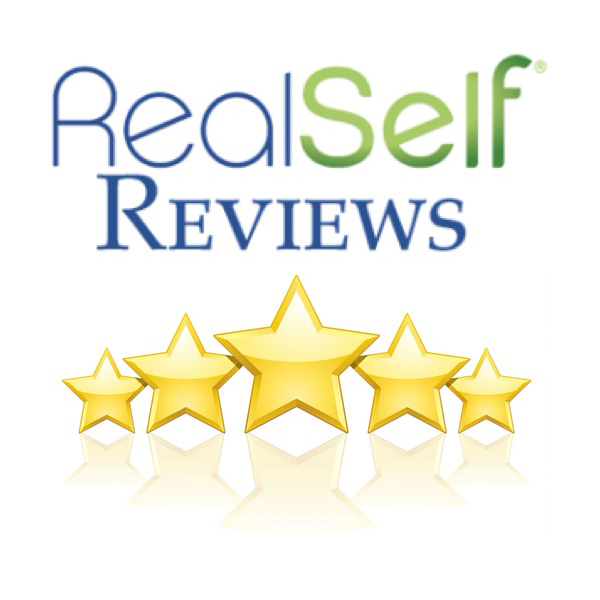 DRY and HAPPY!!!!!!
I've had one treatment of Miradry by Dr. Aldo Guerra about 4 months ago and it works great!! I was always worried if I wore a tight shirt that everyone would see my wet underarms!!! It's so gross and embarrassing to say the least. The procedure was super easy and there was a little bruising, but mostly swelling for a few days after the treatment. All I needed was one day of ibuprofen for the slight discomfort, and ice for the swelling. Swelling is completely normal and expected, ice, ice, ice, for the first day or so then as needed. Immediately after the procedure I went back to work and iced 20 min on and off and no one even knew that I had it done. As the swelling went down I had no sweat, no smell and even less hair!!! 3 positive things happened at once!! Thank you Dr. Guerra, now I can wear tight shirts, all colors and feel confident that my underarms are sweat free!! You, your office, and Miradry the best!!! I recommend Miradry and this office to everyone!! Thanks again!!
Don't Smell it!
FDA-cleared miraDry® treatments can eliminate the apocrine glands from the underarm region by using thermal energy. Apocrine glands produce an oily product which is metabolized by bacteria and is responsible for the odor we all experience in the underarms. When this technology is used the apocrine glands are eradicated with just one treatment in 80% of patients. The results of this minimally invasive procedure is an immediate eradication of that uncomfortable smell in the underarm. You will probably never have to buy deodorant again! The procedure just takes a few minutes for an effective result. Don't smell it, miraDry® is here!

Say No to Hair.
Hair reduction is also a significant result of treatments with miraDry® even in individuals with fair hair. Patients are thrilled with the secondary positive effects of miraDry® which include a reduction of underarm hair and a reduction of odor. Don't wait Schedule your miraDry® appointment to get the process started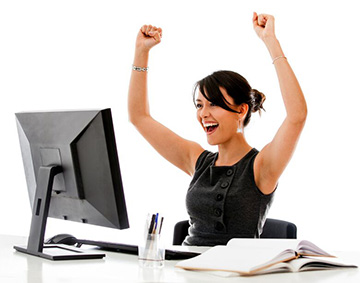 * Cannot be combined with other promotions.
Aldo Guerra, MD, FACS
Dr. Aldo Guerra trained specifically and extensively for a career in cosmetic plastic surgery. After completing his plastic surgery training he passed the qualifying examination to become board certified in plastic surgery by The American Board of Plastic Surgery. He has over 15 years of experience practicing plastic surgery.
Gail Gomez, RN, BSN
Gail Gomez is an Advanced Cosmetic Injector specializing in non-surgical treatments to restore and enhance one's natural beauty. She has a Bachelor of Science degree in Nursing, and worked in aesthetic medicine since 2007.
---