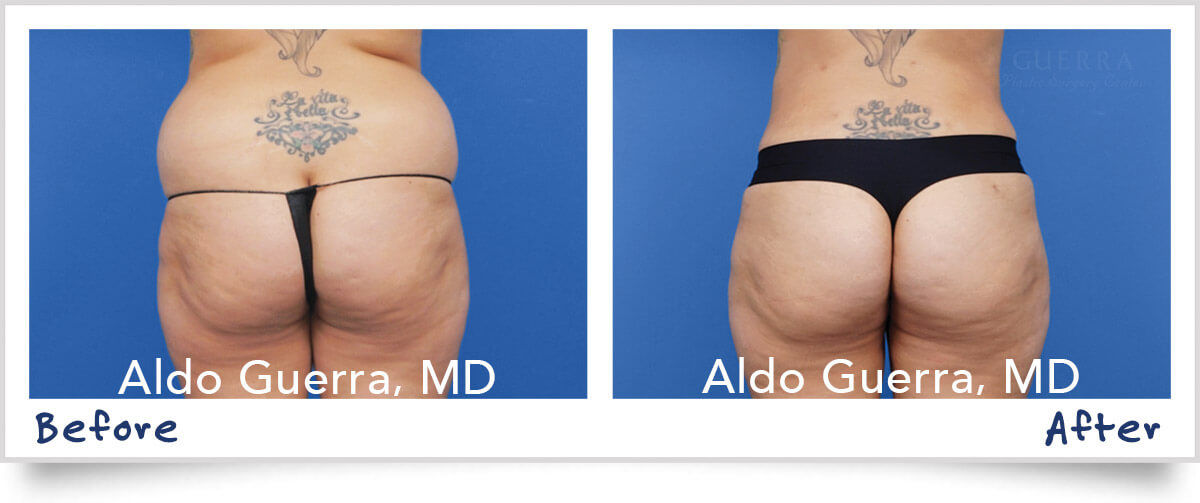 In our last blog, we introduced Power Assisted Liposuction (PAL®) System as one of the new technologies adopted at Guerra Plastic Surgery Center in order to achieve better outcomes in body contouring surgery. We're now expanding this discussion to outline the benefits of using the PAL® System and the actual number of steps involved when you have liposuction at Guerra Plastic Surgery Center.
The benefits the PAL® System:


Allows for more precise control when removing excess fat and better liposuction results.


Areas with firmer or fibrous tissue (love handles) are easier to sculpt.


Areas that require a gentler touch are easier to sculpt.


Vibratory micro-movements protect surrounding tissues while targeting unwanted fat pockets.


There is less time spent under anesthesia.


Patients experience less bruising.


Patients experience a reduced recovery period.


How does PAL give you all these benefits?
As we mentioned in our last blog, PAL's vibratory energy allows the liposuction cannula to work more efficiently breaking up the connective tissues holding the fat cells and allowing the suction removal of the fat cells to go on more efficiently and with less surgical trauma. The vibratory motion also allows the cannula tip to maneuver thought the tissues with ease when compared to traditional liposuction and leaves nerves and blood vessels within the subcutaneous fatty layers intact and without trauma. Because the cannula moves so well and with less force, the patient experiences less discomfort and a quicker recovery.
What are the steps used by Dr. Aldo Guerra and the PAL System?
Liposuction is like many other surgical operations and requires anesthesia and has risks. There are several key steps performed with liposuction operation that reduce the risks and make the operation safer.
Let's review these typical steps to liposuction below:


Tiny incisions are created near the area of unwanted fatty pockets.


A special solution is injected into the liposuction area called Tumescent Fluid.


Using a special tip, PAL® is initially used to break up the connective tissue and free up fat cells.


A different tip is then used with the PAL® to perform the liposuction until the goals are achieved.


An "equalization" tip is used to make the contour of the body more symmetrical and smooth.


The tiny incisions used to perform liposuction are suture closed.


A special garment and foam compression is placed to reduce swelling and improve shaping.


The patient goes to the post anesthesia unit for care until criteria for discharge are met.


The patient is discharged home under the care of a competent provider.


After liposuction surgery, which may last one to three hours, patients can go home and relax. Walking and great hydration is encouraged. In just a few days, patients can resume normal work activities.
Are you a good candidate for Power Liposuction?
The best candidates for Power Assisted Liposuction are those individuals who are in general good health, but have pockets of unwanted fat in different parts of their bodies that they wish to improve upon. We remind everyone who wishes to have liposuction that we also offer fat transfer and this can also be safely combined with liposuction in healthy patients. To get ready for summer, the best times to have liposuction are the months of March and April.
Dr. Aldo Guerra is a board certified plastic surgeon who is well known as an expert in breast and body contouring surgery. He was voted Best of the Valley in AZ Foothills Magazine in 2021. The Guerra Plastic Surgery Center is located in Scottsdale, Arizona and is the premier location in Arizona for cosmetic plastic surgery.
To schedule an appointment or for additional information, call us at (480) 970-2580.