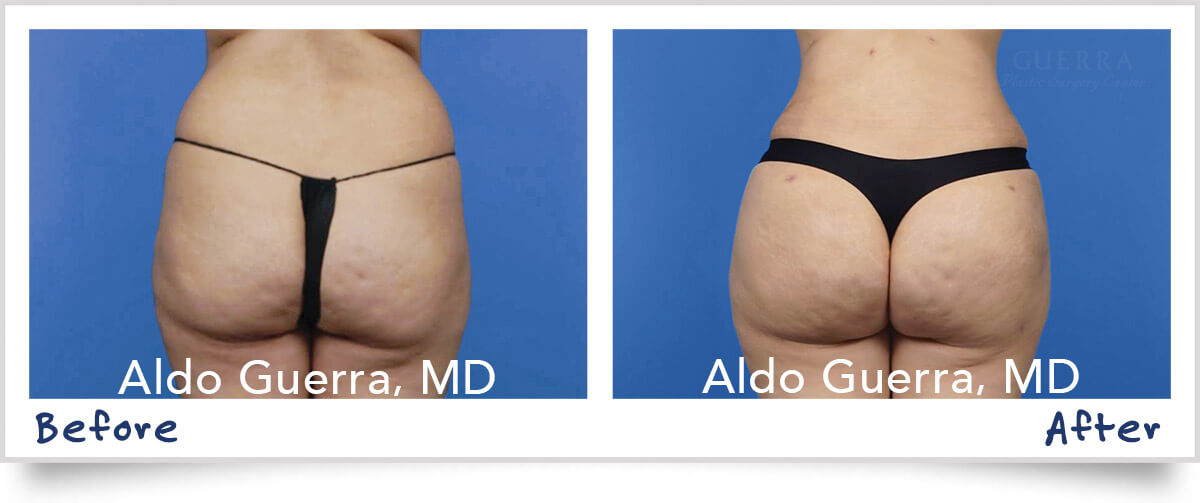 Liposuction continues to remain one of the most popular plastic surgery operations for men and women who wish to reshape localized fat deposits around their body. Despite an array of new nonsurgical technologies for fat reduction recently introduced, liposuction still ranks as one of the top three plastic surgery operations in the U.S., and is one of the most sought-after procedures performed by Dr. Aldo Guerra. Over the last 10 years liposuction has evolved in many ways, and one of the most important developments is the addition of new technologies in liposuction techniques.
Latest Cutting Edge Liposuction Technology.


Guerra Plastic Surgery Center, being on the cutting edge, has adopted several new advances in liposuction and body contouring which have elevated our results to new levels. Power Assisted Liposuction (PAL®) has become our preferred method to remove unwanted fat in our clients. You will hear more about the PAL® System in this blog! We also offer VASER® liposuction, which utilizes ultrasound technology that emulsifies the fat and tightens the skin as well. It is not unusual for Dr. Aldo Guerra to utilize both technologies on the same case get the most contouring for his patients. We will focus on VASER® liposuction in a future blog!


Any Advancements for Fat Transfer?


Other methodologies we have adopted to improve our results with body reshaping deal with the transfer of fat cells out of one region and into another. We utilize the Tissue-Trans® fat collection system to collect, filtrate, and protect the fat cells during the operation so they can be safely reinjected into the desired part of the body. Reinjection technology has also improved tremendously, and we utilize only the best, the Vitruvian™ fat infiltration pump to deliver the fat cells more uniformly and evenly on all our patients. We will be discussing these technologies in a future blog as well.


Thinking about adding POWER to your liposuction procedure?


Traditional liposuction techniques have fallen out of favor with many plastic surgeons for a variety of reasons. The most common reason is that patients simply want better results from their liposuction surgeon than that which can be achieved without these surgical technologies. Patients nowadays demand deeper curves, smaller waists, and better beauty ratios which are not possible to achieve using the original liposuction equipment and outdated techniques. We caution patients to be wary of physicians performing liposuction where there has not been an adaptation of more modern methods described here.


What is the PAL® System?


Power Assisted Liposuction (PAL®) uses a specially designed mechanical handle that creates rapid vibrations within the layers of fat. This vibratory energy breaks up the layers of connective tissues holding the fat cells in place. The vibratory energy levels are controlled via a computer and can be elevated when tough connective tissue is encountered and the energy levels can also be reduced to treat more gentle tissues. Some areas which require more energy include the "love handles" on men and the upper and lower back fat pockets on just about everyone. Inner thighs, knees, and the lower tummy require a gentler approach with lower energies.


More POWER to the Surgeon?


The PAL® System basically allows the plastic surgeon to add a great deal more energy to their liposuction abilities by having the device breakdown the fat parcels more effectively and making the removal of the unwanted fat go more effectively. The liposuction surgeon also has more control to fine tune the results when necessary or have the vibratory effect of the PAL increased to remove stubborn fat.

Another important value the PAL® delivers has to do with new liposuction cannula designs and tips which are attached to the liposuction machine. Cannulas are the long metal tubes that are attached to the PAL device and they come in many forms and have different tips which have different functions in surgery. Some cannulas are for gentle work, while other tips do the job of aggressive fat removal. These cannulas tips allow for a great deal more fat volume removal in a manner that is safer, creating less trauma to the patient's connective tissue, and more evenness in the skin contour results. We will tell you more about the wonderful capabilities in the PAL® system on our next blog.

Guerra Plastic Surgery Center is located in Scottsdale, Arizona and is the premier location in Arizona for aesthetic plastic surgery. Liposuction is one of the best procedures for you to get ready for summer. Dr. Aldo Guerra is a renowned plastic surgeon known as an expert in breast and body contouring surgery and was voted Best of the Valley in AZ Foothills Magazine in 2021. For additional information or to schedule an appointment call us at (480) 970-2580.