Before and after lip injection photos, actual patient. After photo taken 2 weeks after with 1mL Restylane®-L to the lips.
Today, more and more people are becoming interested in modifying their physical appearance through the use of cosmetic surgery. To be specific, there is a steady increase in the number of people getting lip injections. The procedure has reached new heights due to the constant bombardment of photos on Instagram and other social media sites, which profoundly influence men and women in their desire to look more physically attractive.
Some big Hollywood names are touted as the embodiment of perfection and beauty. However, a large percentage of celebrities attain their "perfect" look through cosmetic surgery. In fact, more stars are admitting to have had cosmetic procedures like
lip injections
, nose jobs, and
botox treatments
. Thus, people have become more interested in enhancing their physical features.
Kylie Jenner
is just one of the many examples of celebrities who are admired for their large, full lips. In fact, influential people like Jenner is what shaped the culture around cosmetic procedures like lip injections, which have become significantly less taboo and more mainstream and accepted.

Before and after lip injection front view photos, actual patient. After photo taken 2 weeks after.
Understanding Lip Augmentation
Lip augmentation is a cosmetic procedure that can give you the appearance of fuller lips. Today, an injectable dermal filler is the most commonly used method of lip augmentation. There are a few different types of dermal fillers that can be injected into your lips or around your mouth, with the most common containing substances similar to
hyaluronic acid (HA)
. HA is an organically present and abundant carbohydrate in the human body. However, the body produces less of it as we grow older.
Hyaluronic acid fillers can significantly improve the appearance of your lips by adding shape, structure, and volume.
What You Need to Know Before Getting Lip Injections
If you feel like your natural pout needs more oomph, here are seven facts you should consider before getting dermal lip fillers.
1. Not all fillers are the same
Juvederm
and
Restylane
are two of the most popular brands of dermal fillers with hyaluronic acid as the primary ingredient. Each of these products targets and excels in different areas of the face. To start, Juvederm is a tad softer than Restylane and has a much higher concentration of hyaluronic acid. Since Juvederm is softer, it is the ideal filler for plumping the lips for a more natural feel and look. Restylane, on the other hand, is best administered around the eyes and for achieving significantly larger lips. In other areas of the face, both fillers provide similar results.
2. Fillers are temporary
Because the body eventually metabolizes hyaluronic acid, it is not permanent. HA fillers can last for six months on average, while others experience plumper lips for up to 18 months. If your body is on the thinner side, you will metabolize the formula much quicker, meaning you may require more frequent touch-ups.
In cases when you do not like the results, you can always remove hyaluronic acid fillers by having an eraser enzyme injected, which works by dissolving the formula.
3. You should never go cheap
Dermal filler injections are a form of medical treatment that must be administered by a trained professional. Today, much like buying cold medicine or a new tube of lipstick, people can get their hands on dermal lip fillers at their local shopping mall. Bear in mind that the medical training of those administering dermal fillers are extensive, and each professional upholds clinical standards for each facility they perform the procedure in. If you are looking for cheap, quick fixes without conducting any research on the substance you are injecting into your body, you may suffer from severe allergies or irreversible side effects.
4. You get immediate results
You may be surprised by how big your lips will look immediately after the procedure. In truth, they will appear slightly over-inflated and swollen to start, but you will see the real results after a few days. Specifically, the swelling can take around one to three days to go down. You may also minimize swelling by proactively drinking plenty of fluids, applying ice to the area, and by keeping your head elevated in bed.
5. You will look like you lost a fist fight
Although some people can walk away from a lip enhancement procedure without a mark, bruising is a common side effect of dermal lip fillers and can last anywhere between a couple of days to a week. In extreme cases, lip bruising in the area where the substance was injected may last for up to two weeks. If you are prone to this, we can recommend a bruise-reduction cream to help minimize its appearance. In addition, concealer and lipstick can easily cover any bruising.
6. Massage bumps and lumps
We do not recommend touching your lip area too often, especially hours after the procedure. But once the swelling subsides, you may feel small lumps in and around your lips. At Guerra Plastic Surgery Center, we can show you how to massage any irregularities to smooth them out in the most gentle way possible. The filler is malleable after treatment and can be moved around. Just be careful when attempting to smooth it out, and avoid pushing your lips too hard since it may displace the filler.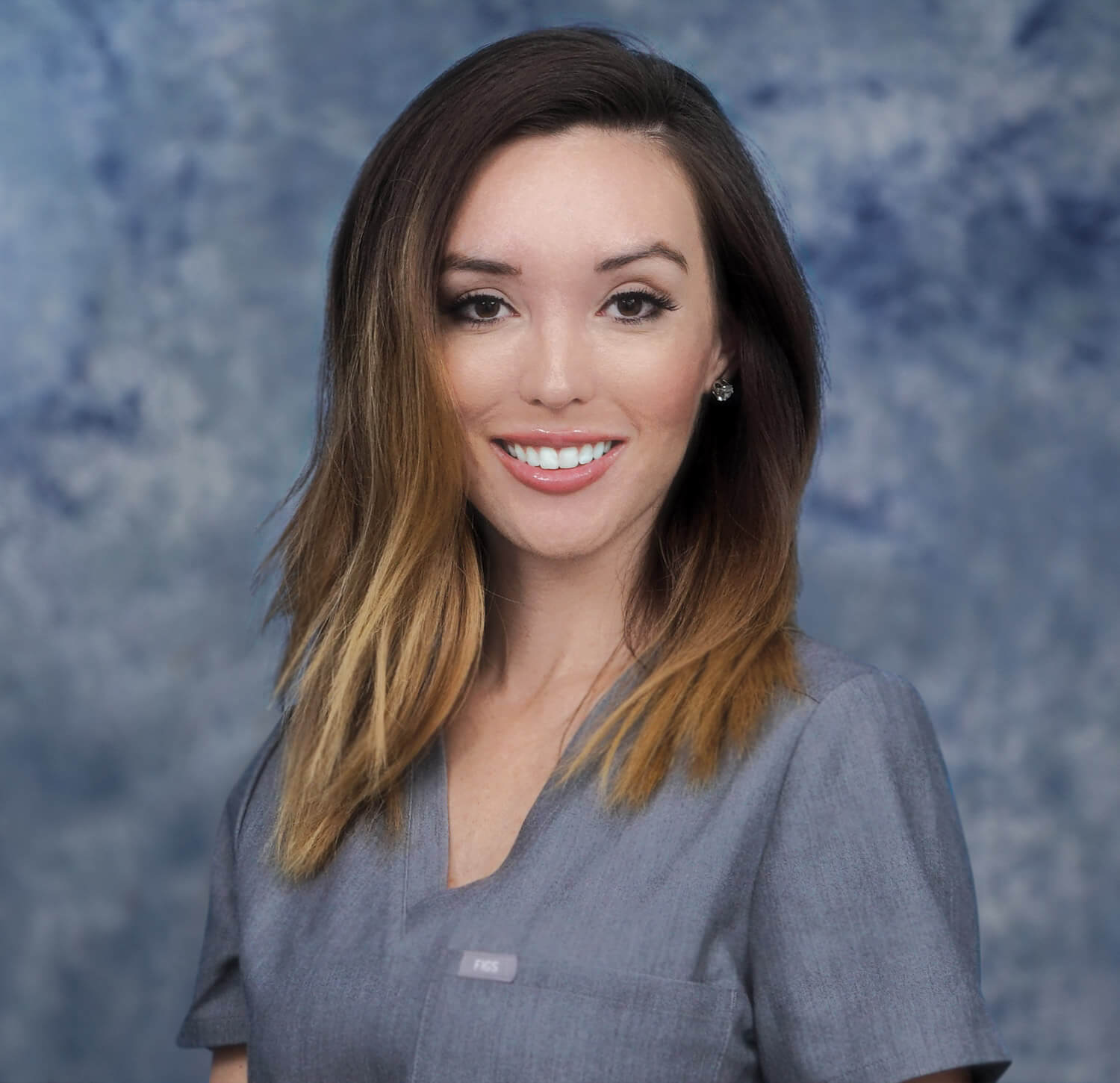 Top Cosmetic Injector Brittnie Abishalom, RN at Guerra Plastic Surgery.
7. Choose the best cosmetic injector
Choosing the right cosmetic injector will give you an honest indication of the results you can expect. You should only trust your lips to a reputable specialist who can beautifully enhance your lips. At Guerra Plastic Surgery Center Brittnie Abishalom, RN our cosmetic injector specializes in
Phoenix lip injections
.
Trust Guerra Plastic Surgery Center to Enhance Your Pout
At
Guerra Plastic Surgery Center
, we understand that there is a lot of artistry involved in lip augmentation. We always ensure that the appropriate amount is injected so that the lips harmonize with the rest of your facial features. Lip plumping is a quick and relatively painless procedure, so it's no wonder voluptuous lips are all the rage. If you are considering lip fillers and want to learn more, please contact our office at 480-970-2580 for a personal consultation.