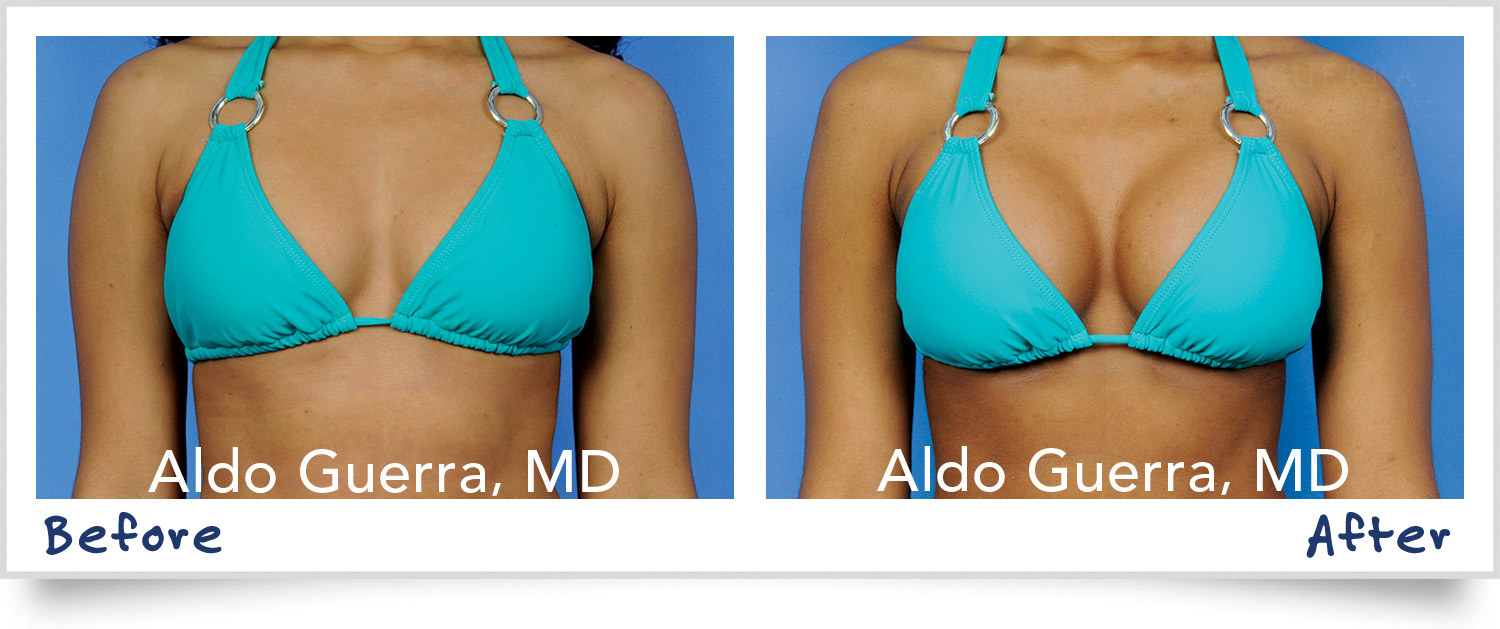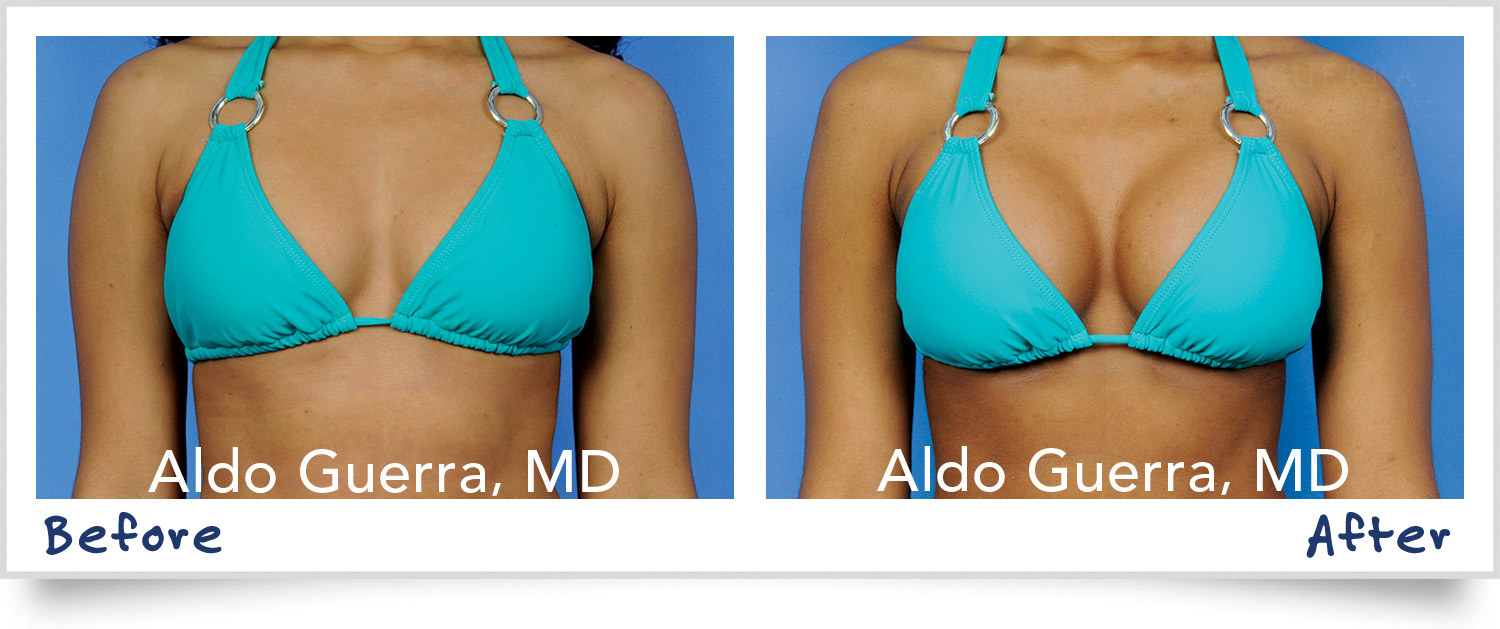 Before and after breast augmentation, actual patient.
Many women have considered going under the knife to improve their breasts. Breast augmentation, as defined by the American Society of Plastic Surgeons, is a surgery that "involves using breast implants or fat to increase the size of your breasts, restore breast volume, achieve a more rounded shape, or improve natural breast size asymmetry."
There are a number of reasons many women would turn to cosmetic surgery to improve the appearance of their breasts. The primary reason is that some women are uncomfortable about their natural breast sizes and would want to see a difference in breast size. Sometimes women turn to breast augmentation to get a breast lift from pregnancy, or to reconstruct their breasts following surgery.
Whatever the reasons may be, breast augmentation remains the top cosmetic surgical procedure performed in 2015. It was performed 279,143 times, over 50,000 times more than the runner-up, liposuction. Indeed, it is a common enough procedure that boosts self-esteem and improves a woman's perspective of herself.
That being said, you may have some apprehension about getting the procedure yourself. Here are some of the things you must consider before getting a breast augmentation procedure:
Your purpose – Why do you want to have a breast augmentation procedure? Do you want to simply increase your breast size, lift your breast, or enhance your natural breast sizes? Whatever the purpose may be, you have to define your goals so your plastic surgeon can assist you in planning your breast augmentation surgery.
The size – Determine how big of an improvement you want to see. Do you want to go up just a couple of sizes, or go all the way and to get the biggest implants they have? This would give your surgeon a better idea of your goals. After all, you also need to have a significant amount of natural breast tissue to make the procedure look and feel as natural as it can be.
The shell – One of the things that surgeons discuss at great length is the outer layer of your implants, also known as the shell. The shell can either be smooth or textured, depending on the amount of your natural breast tissue and your desired implant size. Both kinds of outer layers have their own advantages and disadvantages, so talk to your surgeon about what would work best for you.
The shape – While there are several implant shapes to choose from, the most common ones are teardrop and round. Round breast implants are popular among women because it creates the "augmented" breast – lots of cleavage and a nice lift. However, some women choose the teardrop shape implants because it tends to look more natural. There are many advantages and disadvantages between the different shapes, so talk to your doctor about how you want plastic surgery to work for you.
These are just some of the things you have to consider when you're considering breast implants. Next we're going to talk about the different kinds of implants and their benefits and disadvantages. Till next time!