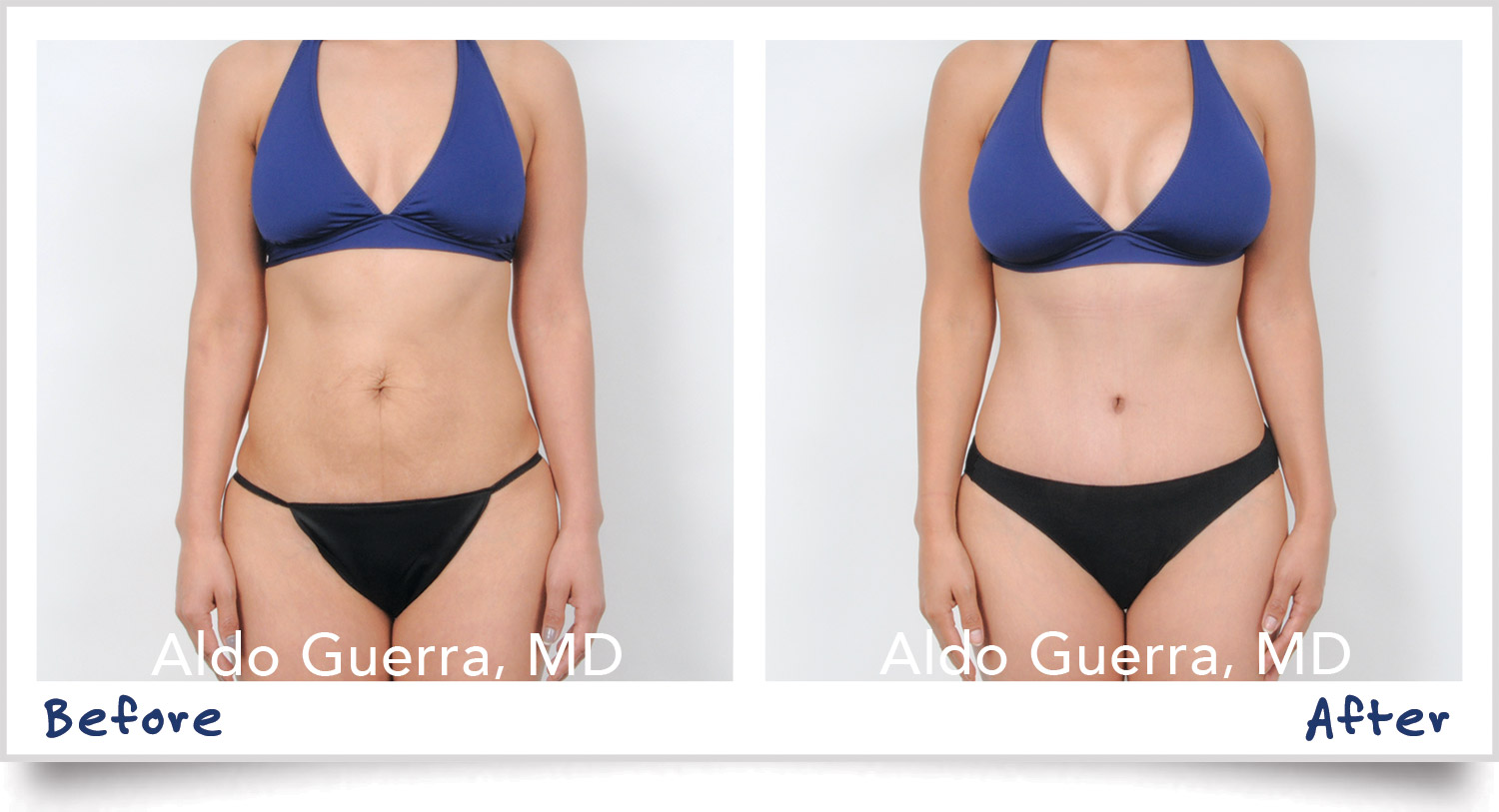 Mommy makeovers are becoming more and more popular, not only in Scottsdale and Phoenix, AZ, but all over the world. After all, it is a unique way to reclaim a woman's youthful glow and give her back the body she had before having children. If you are in the market for a mommy makeover, you have come to the right place. Here is everything you need to know about it.
What is a Mommy Makeover?

While pregnancy may be among the most incredible feats a woman's body can perform, it does have downsides that can impact a woman physically and emotionally. The body significantly changes its shape during pregnancy, and the woman's silhouette does not immediately return to its usual form post-pregnancy. Instead, it takes a lot of hard work and perseverance for a woman to feel good about her body again after giving birth.
Unfortunately, sometimes despite a woman's best efforts, she cannot get rid of unwanted fat and skin no matter how much she exercises or diets. As such, the Mommy Makeover is born.

According to the American Society of Plastic Surgeons (ASPS), "The goal of a mommy makeover is to restore the shape and appearance of a woman's body after childbearing." It combines several techniques to improve a woman's body, particularly her abdomen, breasts and waist. This reduces the risk of a woman going through multiple surgical procedures (and dosing of anesthesia), as Mommy Makeovers are typically performed as a single stage procedure.

Types of Mommy Makeover

Different plastic surgery practices offer several kinds of mommy makeovers. According to the ASPS, it typically depends on three things, namely: desired amount of restoration; placement of the incisions; and type of breast implants to be used.

Guerra Plastic Surgery Center offers three mommy makeover options. At the personal consultation, Dr. Aldo will tailor the different procedures to the patient's desires which can be performed at the same time in most cases.

The majority of mommy makeovers combine an abdominoplasty or tummy tuck to address the abdomen, and a breast enhancement procedure such as breast reduction, breast augmentation with implants or breast lift with implants. Breast augmentation adds fullness to a patient's breasts. Breast lift with implants lift the breasts after pregnancy, weight loss or gravity. Breast reduction aims to reduce the breast mass to enhance its appearance. The overall goal is to enhance the appearance of the breasts to give it a more youthful shape.
You can also add liposuction to remove unwanted fat to help reduce the waistline.

Benefits of a Mommy Makeover

Dr. Aldo Guerra has performed hundreds, if not thousands, of mommy makeover procedures over the years. A common theme among his patients is how happy they are with the way he handled their requests. Dr. Aldo can give patients a very low tummy tuck incision so that lines would be easy to hide among clothing. What's more, the center has embraced a comprehensive scar therapy treatment so that the patients can feel the full benefits of the procedures without the world knowing that they have had work done.

Other benefits of undergoing the procedure are as follows:

● Physical improvement.
The major benefit of a mommy makeover is the physical improvement all patients swear by. Their problem areas are treated accordingly, and they sometimes find themselves in better shape than they were prior to getting pregnant. Bulging stomachs and fat rolls are eradicated and waistlines are tightened. Breasts are lifted, reduced, or increased, depending on the need. A more youthful bounce to the breasts is also a common benefit, with the improved breasts looking none the worse from breastfeeding. It typically gives patients an overall enhanced appearance, making the results worthwhile.

● Reduces the risk of getting many surgeries.
Some women who do not get mommy makeovers go under the knife several times for separate procedures. These women sometimes get just one procedure (for example, a tummy tuck) and then realize that their new form does not complement the rest of their body. Of course, surgeries will always have risks, and having it done several times exponentially makes the risk higher. By deciding to get a mommy makeover, the patients only have to schedule one date for surgery and have all their concerns addressed. This means there is less downtime, less recovery period, and a better overall experience.

● Psychological benefits.
Finally, the psychological benefits provided by a mommy makeover is unparalleled. Women often lose confidence when they do not feel good about their bodies and themselves. Through mommy makeovers, they can be more confident and feel more secure with themselves. They are therefore more poised to become a force to be reckoned with, once they have their old confidence back.

Candidates for a Mommy Makeover

Unfortunately, a mommy makeover is not for everyone. It is perfect for women who are already done with childbearing and who do not want more children. Also, women who want to breastfeed should avoid the procedure until they are completely done with breastfeeding.
Every patient should also carefully determine their expectations. They must be in good shape and health. It is also worth pointing out that a mommy makeover is not a magical solution to losing weight. Therefore, women also have to be at their goal weight for at least 2-3 months before they go through a mommy makeover. Studies have shown that a BMI less than 30 will reduce the risk in the operating room for all patients. Women who still want to have children should wait till they are done before getting the procedure.

Should You Get a Mommy Makeover?

Having an unflattering body after undergoing one or multiple pregnancies should not hold you back from living the life you deserve. A mommy makeover may be the solution you seek if you are done childbearing and breastfeeding. Guerra Plastic Surgery Center specializes in mommy makeovers. They also offer timely information about financing, since most insurance providers do not cover cosmetic surgery.
If you are ready to take the first step towards being a better you post-pregnancy, head over to https://www.azbreasts.com or call 480-970-2580 for a free consultation.