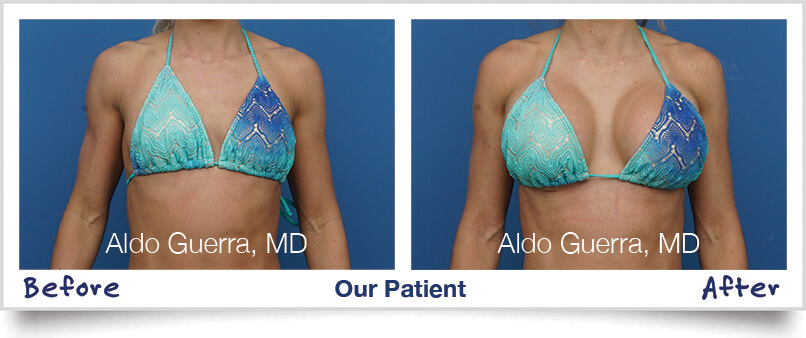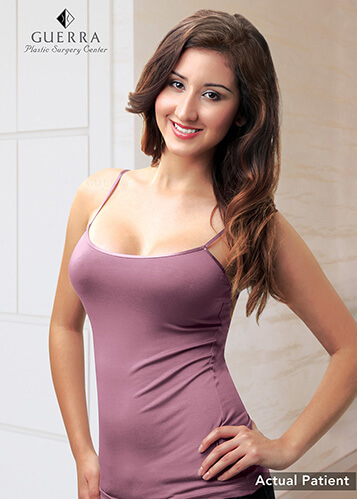 Meet Lisa, actual Guerra Plastic Surgery Center breast augmentation patient.
First of all, congratulations! You have taken the first step towards achieving your ideal body by scheduling and preparing for your breast augmentation surgery. Now, it is quite normal to feel anxious prior to the surgery. Here are some tips to calm your nerves prior to getting surgery.
● Breast augmentation is common.
Breast augmentation is one of the most common forms of cosmetic surgery. In fact, according to the
American Society of Plastic Surgeons
(ASPS), it is the top cosmetic surgical procedure in 2015, with 279,143 procedures performed. For instance, Guerra Plastic Surgery Center alone averages about 400 breast implant cases per year. Therefore, as long as you entrust yourself to a reputable board certified plastic surgeon, you can expect your doctor to know exactly what he or she is doing.
●
Anesthesia is a breeze.
Many patients worry about anesthesia after hearing negative stories about it. However, as long as you follow your prep instructions, you have nothing to worry about. When the time for your procedure comes, you would be knocked out with the anesthesia, and you would wake up with your new breast implants without even knowing that over an hour has passed.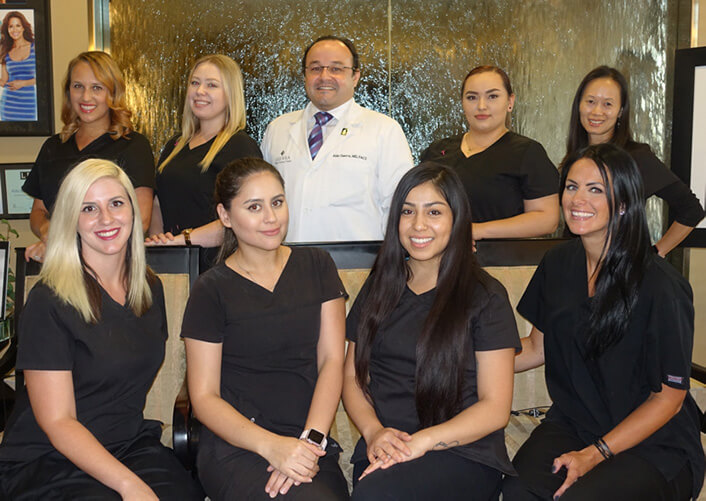 2017 Guerra Plastic Surgery Team
●
Your medical team is on your side.
One of the things that we frequently talk about on this blog is the importance of choosing your plastic surgeon with care. The success of your surgery depends upon the competence of your medical team. So prior to your surgery, you should've done your research to get the best team on your side.
When you have an A-team working for you, that's when your worries would lessen. For instance, if you choose to work with Dr. Aldo Guerra, you know you would be in good hands. Dr. Aldo has impeccable bedside manner and can soothe your fears by telling you the facts about your case. He is a highly experienced board certified plastic surgeon who has performed countless
breast augmentation
procedures, so you can rest assured that your surgery should be performed as routinely as possible.
As for the other people in your team, they are there to alleviate your worries, too. Be open to your patient coordinator and medical assistants – if you feel worried about the procedure or you would want to clarify something with them, then do so. Do not be afraid to open up to your team, as the more comfortable you are during the breast augmentation surgery, the better the outcome would be.
●
Just follow your post-op care and you would be just fine.
Another thing that makes patients nervous is how they would be moving around after the surgery. If you can arrange to have a couple of days off, then do so to give yourself more time to rest. In case you need to jump back into your regular activities, then remember: no heavy lifting, no stretching or strenuous activities, and follow the instructions provided by Guerra Plastic Surgery Center. Regularly check in with your medical team, follow your post-op instructions, and talk to your doctor in case you are not comfortable with something.
Still have doubts about pushing through with your breast augmentation surgery?
It's normal to experience jitters before undergoing a major change. Just remember that as long as you are generally healthy, a non-smoker with no medical conditions, and have realistic goals and expectations — you will be just fine. You are in good hands with Dr. Aldo Guerra. If you have other concerns or would like to schedule a consultation, do not hesitate to call us at (480) 970-2580 or schedule a
consultation request form online
.