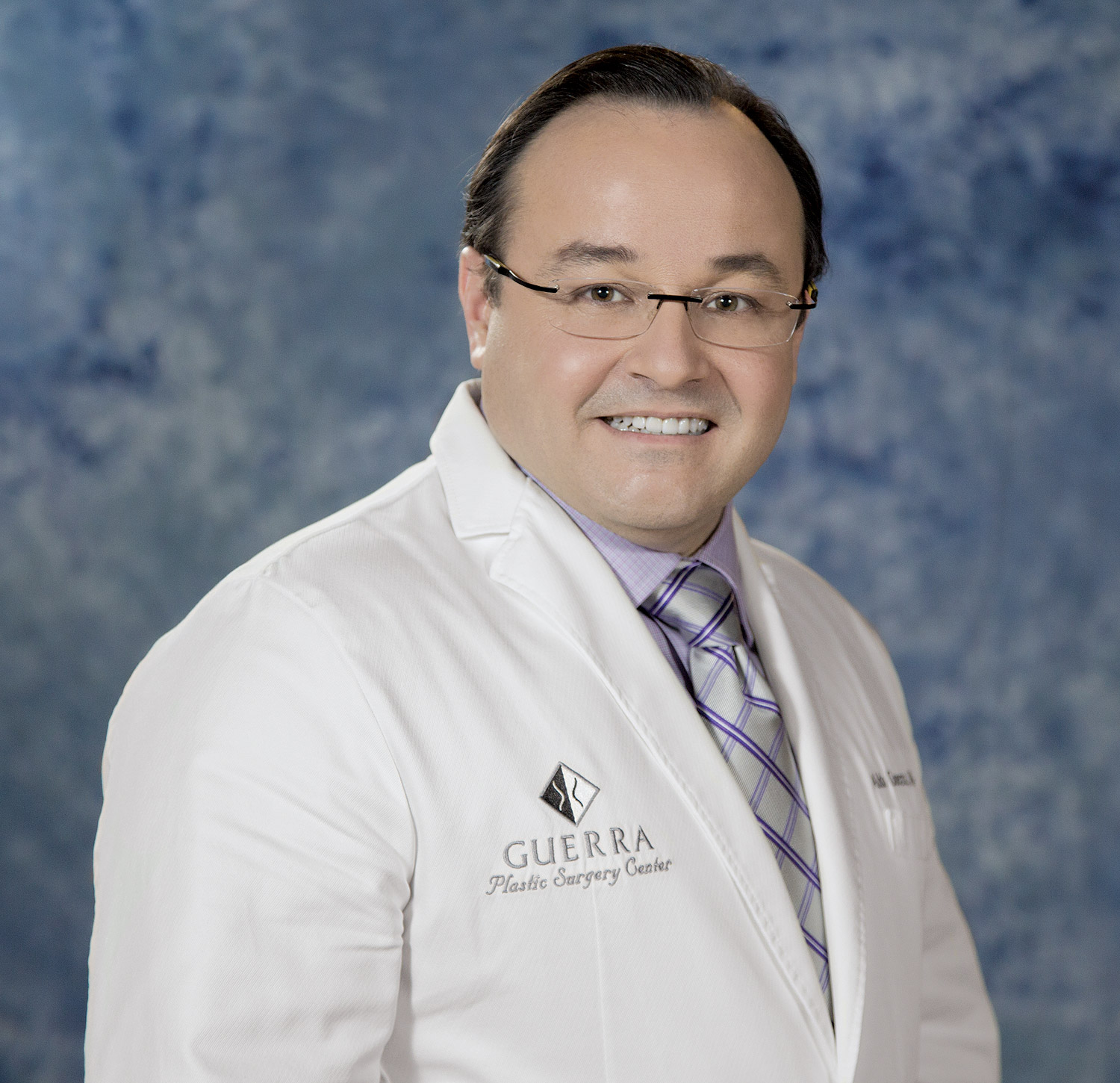 'Modern Family' star Ariel Winter, 17-years-old, recently made waves when she decided to have a breast reduction surgery. The five-foot petite beauty had her 32F cup size scaled down to a 34D.
Many were flabbergasted with her decision. After all, who doesn't want to have gorgeous, big breasts? However, the actress said that her big breasts have caused back, neck, and spinal issues. She also claimed that she had to endure years of emotional and physical stress because of them, as well as miss out on age-appropriate roles. Lastly, she said she had to hide her large chest by wearing big sweaters or strapping down her breasts – and it became too difficult to do this every day.
Surprisingly, Ariel is not the only person not in favor of having big breasts. The 2016 National Clearinghouse of Plastic Surgery, as published by the American Society of Plastic Surgeons (ASPS), showed that breast implant removal rose by 15% from 2015. Meanwhile, 39,148 breast reduction aesthetic procedures were done in 2016, while 61,821 cases had reconstructive breast reduction procedures within the same year. Breast reduction seems to be a popular option for those who have natural big breasts as well as those who had big breast implants in prior years.
Definition
Also known as reduction mammoplasty, the ASPS defines it as "a procedure to remove excess breast fat, glandular tissue, and skin to achieve a breast size in proportion with your body and to alleviate the discomfort associated with overly large breasts." It is performed to change the firmness, shape, size, and weight of the breasts. The common reasons women seek breast reduction surgery are:
To feel better – Having large, heavy breasts can cause a myriad of health concerns, such as back and neck pain, posture problems, and skin irritation. The bigger the breasts, the heavier they can get. Despite the support provided by a bra, the bra straps can leave painful indentations on the skin.
Alter appearance – Many women who have large breasts complain that they are embarrassed by their chests. They can draw unwanted attention to their chests when wearing other types of clothing, such as swimwear. Furthermore, they also say that it is difficult to find clothes that fit. While their bodies may be fit, their large breasts make them find larger sizes of the clothing, which is not as flattering for their figure.
To reduce limitations – Finally, some women who had breast reduction surgery say that they wanted to reduce their chest size because they felt restricted when it comes to performing some activities. These involve sports and other physically-challenging endeavors. Likewise, despite the support provided by a sports bra, many women say that it is still difficult and painful to run or to perform physically-challenging actions with large breasts.
Costs
Women who want to undergo reduction mammoplasty can spend anywhere from $5,000 to $20,000, including the anesthesia fees, surgical facility costs, surgeon's professional fee, and medical tests, among others. Some health insurance plans cover breast reduction. For this to happen, the patient would have to prove their large breasts are causing them a physical ailment (such as back or neck pain), or are hindering them from living a fuller, happier life.
The plastic surgeon would need an authorization from the patient's insurer before the surgery can commence. Before this happens, it is important that the patient understands what exactly the insurer will pay for, and what she would have to pay for on her own. It is becoming increasingly rare to see insurance cover this procedure in our practice.
Preparation
A consultation with a plastic surgeon is critical to the success of any breast reduction surgery. During the initial consultation, the patient would have to provide detailed information about her and her family's medical histories, particularly pertaining to lumps in the breast and similar concerns.
It is important that the patient is very open during this procedure as this will help the surgeon provide the right advice that would help the patient. This includes understanding the emotional and physical issues brought about by having enlarged breasts, as well as the patient's goal for the surgery.
Next, the patient may need to undergo a mammogram. The surgeon will also walk the patient through the step-by-step preparation of the process, such as how much breast tissue would have to be removed to get natural-looking breasts while at the same time achieve the patient's goal. The patient would then have a clearer and more distinct idea of what her cup size would be in the future.
It is worth pointing out that patients who smoke may have to stop this activity about 3 to 6 months before surgery . Likewise, patients are also advised to avoid some medications such as anti-inflammatory drugs or aspirin.
Candidates
Good candidates are those who have realistic expectations, are physically healthy or at least try to be physically active, and those who do not smoke. Likewise, those who are suffering from the physical restrictions of having too large breasts (such as limiting physical activity, experiencing pain, and having skin rash or irritation beneath or between the breasts) are also good candidates for the procedure. Not everyone is a good candidate for breast reduction surgery. It is a good option for those who have negative self-image brought about by having excessively large breasts, as well as those who are experiencing physical discomfort or pain.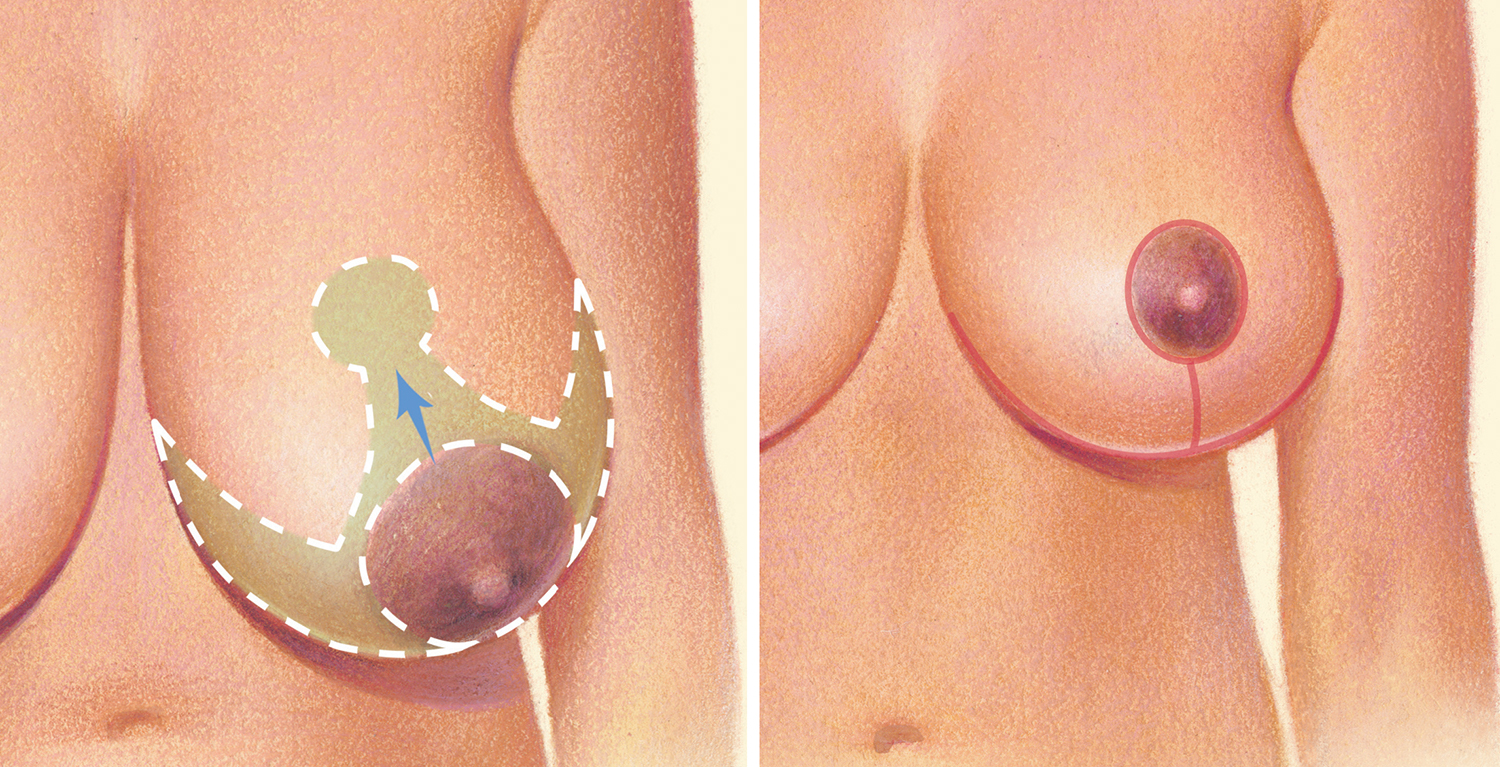 Breast reduction before and after drawing.
Procedure
A breast reduction surgery is pretty straightforward. Depending on the amount of tissue and fat to be removed from the patient, the procedure can either be performed in an outpatient facility or the hospital. However, it does require the use of anesthesia so patients are going to be put to sleep during the procedure.
Once the patient is asleep, the surgeon would make an incision into the breast. The incision could either be a circular pattern around the nipple, a keyhole-shaped pattern that is made from around the nipple and vertically downwards, or an anchor-shaped pattern.
Next, the excess breast tissue would be lifted, removed, or shaped. The nipple would also be repositioned to mimic the appearance of natural breasts. Finally, the plastic surgeon would close the skin using sutures, skin adhesives, or surgical tapes.
In a next blog, we would discuss other aspects of a breast reduction surgery.