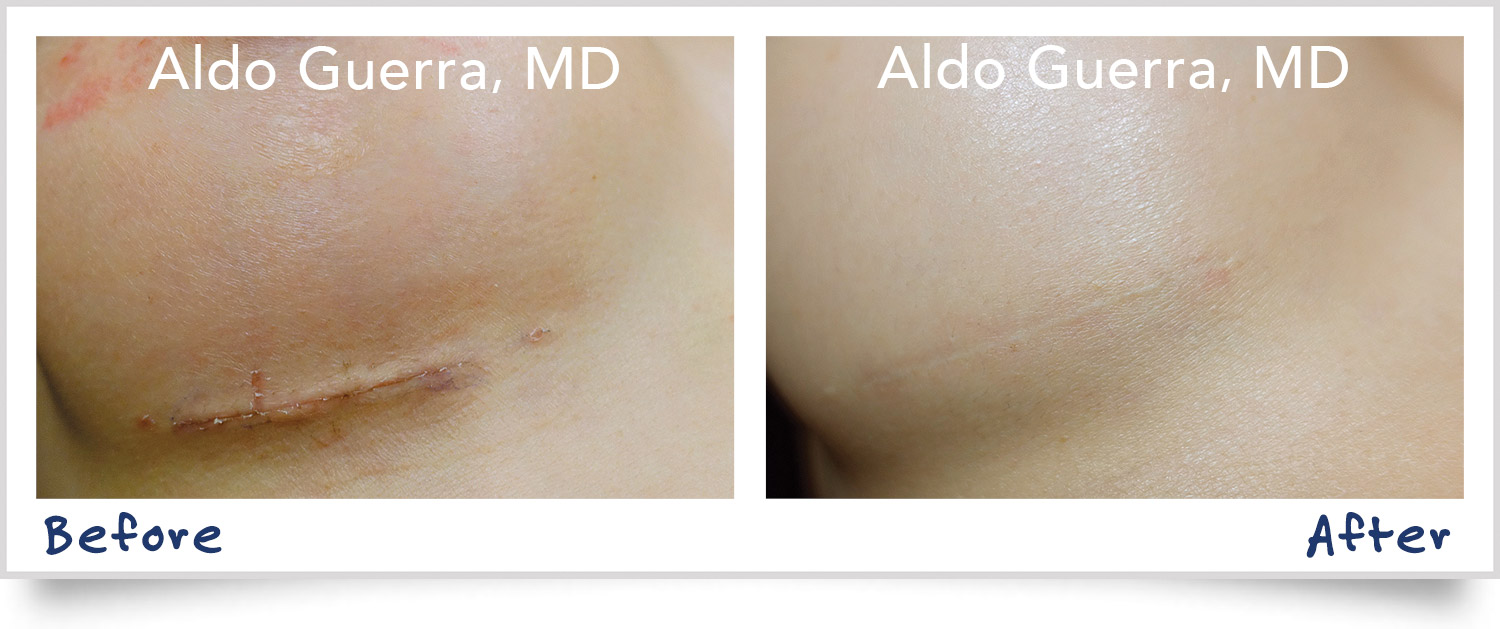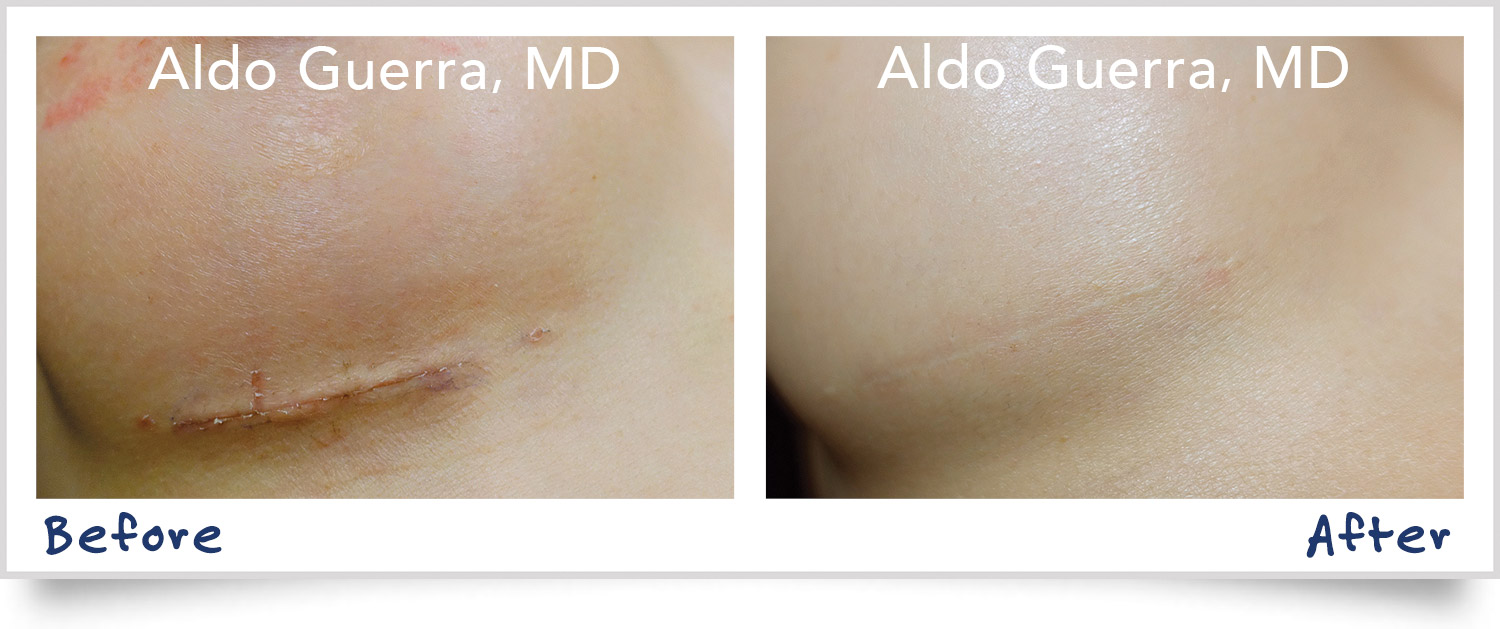 Before and after breast augmentation incision treated with embrace® at Guerra Plastic Surgery Center in Arizona. Results shown are at 1 year 3 months.
Do plastic surgery patients worry about incisions and scars?
All patients are concerned about the final results of surgery on the breasts and tummy area. The location and length of the incisions, and their overall appearance in terms of color and thickness are critical for patients to feel like they're achieving the ideal result. Many factors play a role in how an incision will develop and form either into a great looking scar or one that becomes less than satisfactory for both patient and board certified plastic surgeon. The patient's genetics have the greatest influence on scars, while tension or pressure on the incision, the suture techniques employed and the wound care after the operation play smaller roles.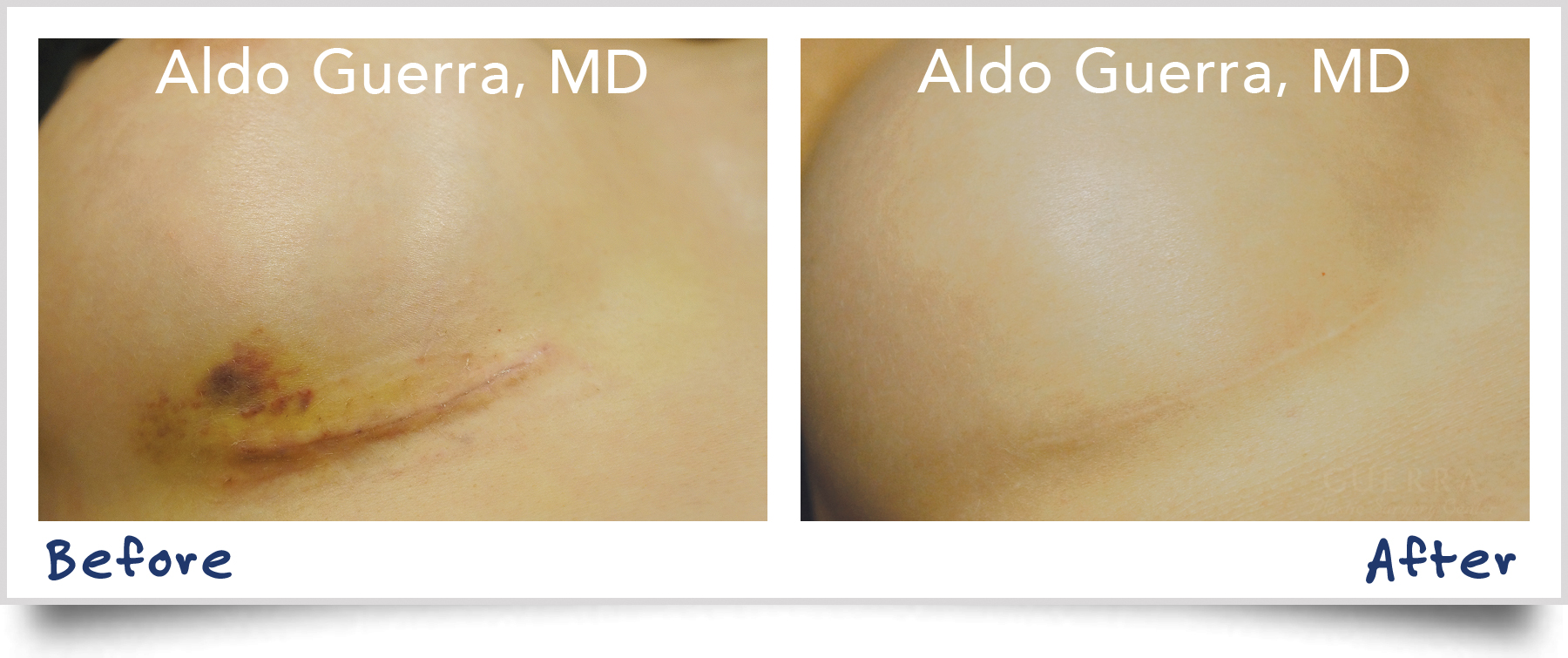 Another Guerra Plastic Surgery breast augmentation incision treated with embrace®. Results shown are at 1 year.
Highlighting breast augmentation and tummy tuck Incisions.
embrace® Active Scar Defense, our #1 scar therapy treatment at Guerra Plastic surgery Center, is the best product for aftercare of breast augmentation incisions and tummy tuck incisions. embrace® helps to reduce tension on the incision while at the same time modifying how the patient's DNA is expressed. It does not change your DNA, it only changes which genes get turned on and off.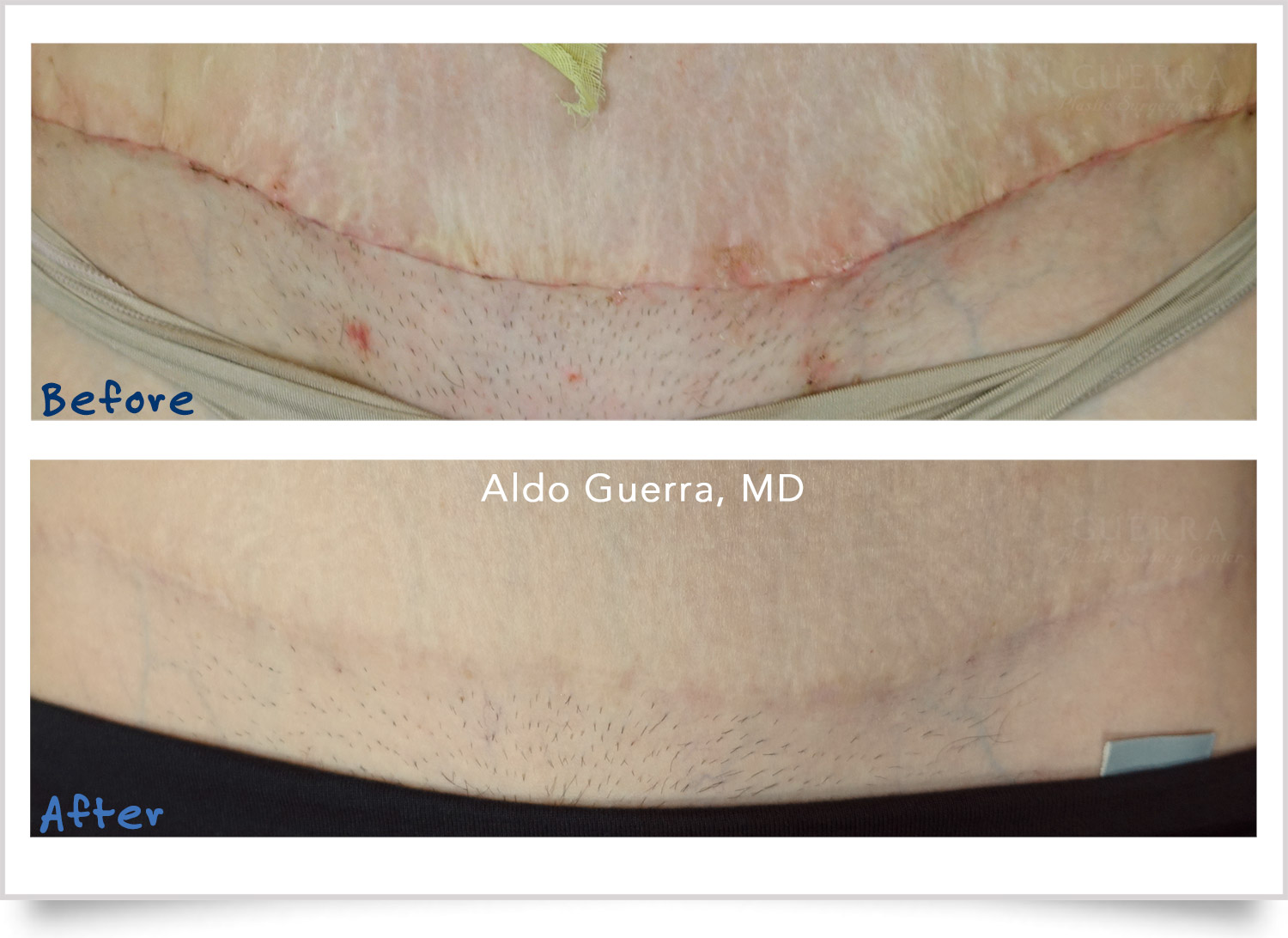 Before and after tummy tuck incision treated with embrace® at Guerra Plastic Surgery Center. Results shown are at 1 year.
Stanford based clinical data supports reduce scars.
Studies at Stanford University demonstrate that embrace®'s tension off-loading affects over 1000 genes involved in wound healing. Without going into too much scientific detail, we can summarize that good genes for wound healing get turned on and bad genes for wound repair get turned off. This results in the best possible option to heal incisions and reduce scarring which we have observed on our patients.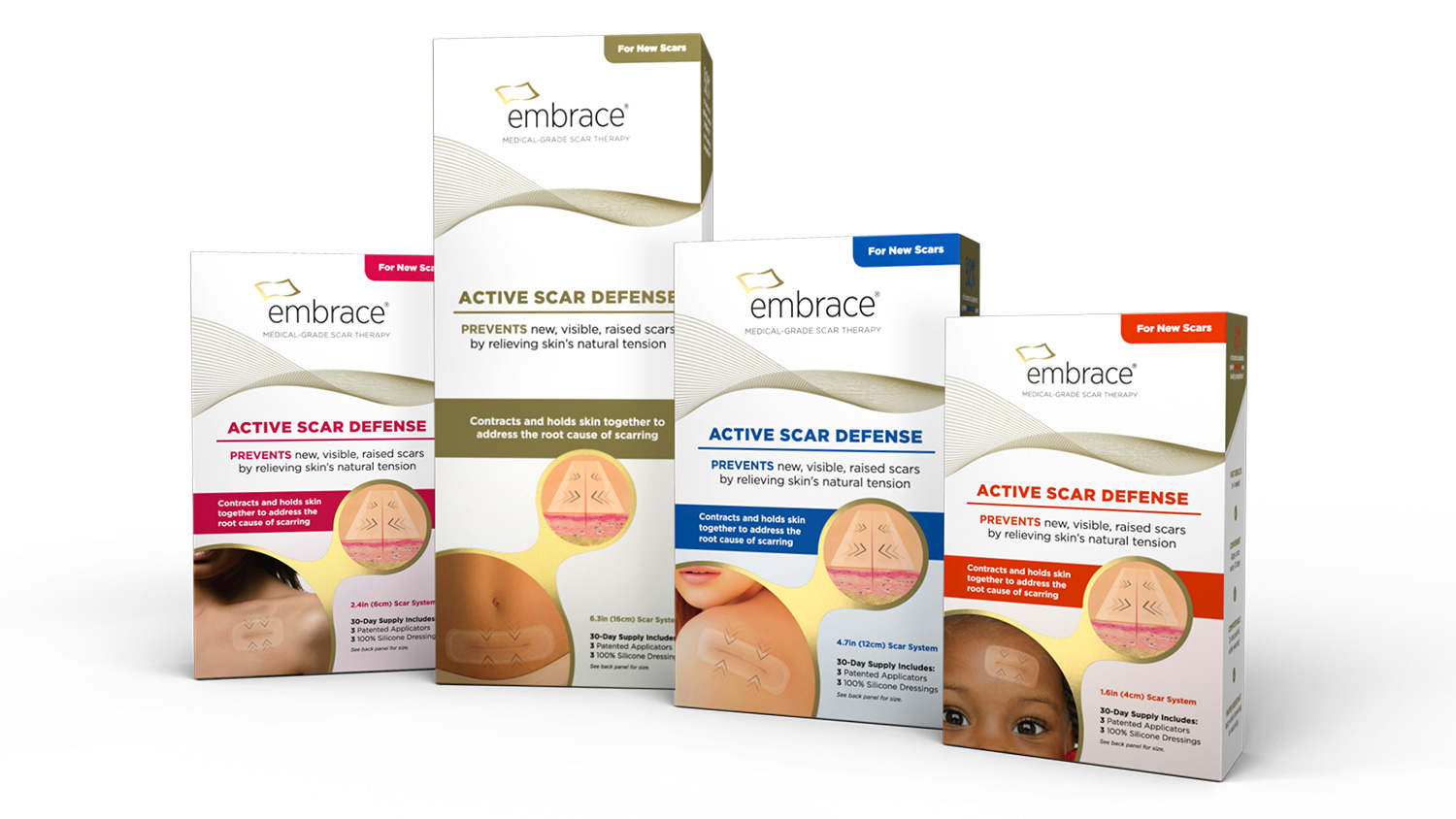 embrace® Active Scar Defense products to treat incisions of all sizes.
Which plastic surgery procedures can you apply embrace® and when?
embrace® can be applied on breast augmentation, breast lift, arm lift, body lift and tummy tuck incisions around day 14 to 24. This is when the remodeling scar repair phase is occurring. Applying it earlier serves no purpose. We then recommend applying a new embrace® dressings every 8 to 12 days for a minimum of 6 treatments. We ask all of our patients to report to the office for application of the dressings. That's because the application of the product must be done appropriately to maximize the reduction of tension and other forces at the incision. embrace® Active Scar Defense is like no other product I've ever used for treating incisions. It works really well to treat incisions that produce beautiful tummy tuck and breast augmentation results.

I've read enough how can I get embrace® for my surgery?

All patients at Guerra Plastic Surgery Center have the option of purchasing embrace® Active Scar Defense before or after their surgery. If you are interested in getting a tummy tuck or breast augmentation in Arizona and would like to add embrace® then call 480-970-2580 or schedule an online consultation request. Hope to see you soon!